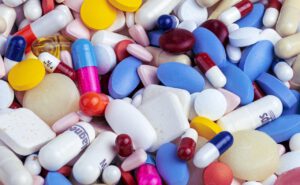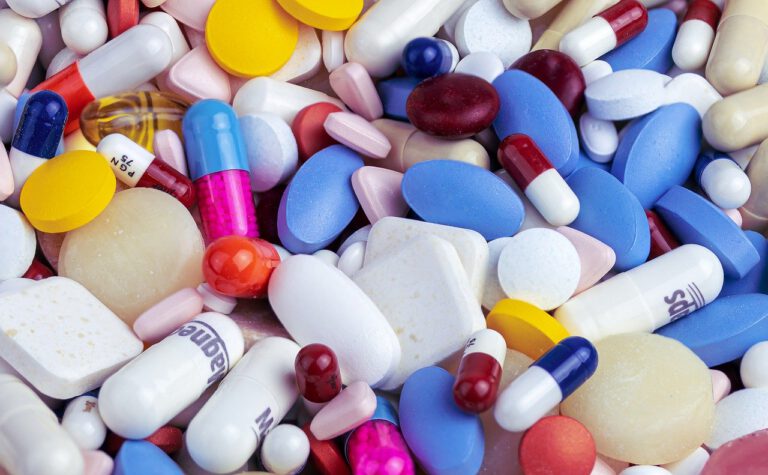 Pharmaceutical and biotech companies have come into focus in the last few months. Dozens of companies all over the world are developing drugs and vaccines to treat the novel coronavirus. In fact, some pharma companies have seen their stock prices double in just a few months. But not all companies in the pharma sector have a highly valuable brand. Here we take a look at the top ten most valuable pharma brands in the world.
Every year, the UK-based brand consultancy firm Brand Finance evaluates more than 5,000 brands from across the globe. This ranking is based on Brand Finance's annual Pharma 25 report. For the uninitiated, brand value reflects the net economic benefit the brand owner would reap by licensing it in the open market.
Some of the world's largest pharma and biotech companies such as Johnson & Johnson, Pfizer, and Bayer have witnessed a decline in their brand value compared to last year. Six of the ten most valuable brands are from the United States. The other four are headquartered in Switzerland, Germany, the UK, and France.
10- AbbVie, $3.42 billion
AbbVie is a new entry in the top ten this year with a brand value of $3.42 billion. It specializes in oncology, immunology, and virology. AbbVie was spun out of Abbott Laboratories in 2013. The biopharmaceutical giant is currently working to develop monoclonal antibodies to fight the COVID-19 virus. Last year, AbbVie acquired Ireland-based Allergan for $63 billion.
9- Sanofi, $3.47 billion
The French pharmaceuticals giant saw its brand value rise 2.7% YoY to $3.47 billion this year. It develops drugs in seven therapeutic areas – diabetes, cardiovascular, internal medicine, central nervous system, oncology, vaccines, and thrombosis. The company was recently in controversy when its CEO Paul Hudson said the United States had "the right to the largest pre-order because it's invested in taking the risk." His comments angered the French government.
8- GlaxoSmithKline, $3.51 billion
London-based GSK is the largest pharmaceutical company in the UK. Its brand value rose 7% to $3.51 billion this year. GlaxoSmithKline was formed in 2000 following the merger of Glaxo Wellcome and SmithKline Beecham. It has more than 100,000 employees worldwide. GSK develops and markets vaccines, prescription drugs, and wellness products.
7- Celgene, $3.66 billion
Celgene's brand value jumped an impressive 10.7% YoY to $3.66 billion. It develops drugs for autoimmune diseases, cancer, allergies, and inflammatory disorders. Bristol-Myers Squibb has acquired Celgene in a $74 billion deal, one of the biggest deals in the pharmaceutical industry ever.
6- Pfizer, $3.81 billion
Pfizer has slipped from fourth to sixth place this year as its brand value fell 20.1%. It's one of the world's largest pharma companies by revenue. It posted a revenue of $51.8 billion in 2019. Pfizer has a huge portfolio of drugs in multiple therapeutic areas including oncology, immunology, cardiology, neurology, and endocrinology.
5- Merck, $4.29 billion
Merck's brand value jumped 3.7% to $4.29 billion. It develops drugs, biologics, and vaccines in therapeutic areas such as oncology, cardiovascular, and endocrinology. It was founded in 1891 as part of a German company. During the First World War, the US government expropriated it and established it as an independent American firm in 1917.
4- Abbott, $4.57 billion
Abbott's brand value rose 2.6% to $4.57 billion this year, according to Brand Finance. It makes generic medicines, medical devices, diagnostics, and nutritional products. Chicago-based physician Wallace Calvin Abbott founded it in 1888 to formulate drugs. It has more than 100,000 employees worldwide.
3- Bayer, $5.14 billion
The German pharma and chemical giant's brand value plunged 17.1% to $5.14 billion. However, it has retained its third spot from last year. Bayer's brand image and reputation suffered a massive blow due to the acquisition of Monsanto. The company has tried to put the Monsanto saga behind with the acquisition of BlueRock Therapeutics.
2- Roche, $7.59 billion
Swiss pharmaceuticals and diagnostics giant Roche has seen its brand value rise steadily over the years. The Basel-based company's brand value jumped 9.8% this year to $7.59 billion. Its portfolio includes Ocrevus, Hemlibra, Perjeta, Herceptin, Rituxan, and Avastin. The company has renewed its focus on cancer research, and is expanding aggressively in China.
1- Johnson & Johnson, $10.87 billion
Johnson & Johnson is the most valuable pharma brand in the world. It remains at the top despite an 11.2% drop in its brand value. It has three major segments – pharmaceutical, medical devices, and consumer products. The pharma segment develops and markets treatments in oncology, immunology, infectious diseases, and neuroscience. Johnson & Johnson was founded in 1886. It employs more than 135,000 people worldwide.
The post Top 10 most valuable pharma brands in the world appeared first on ValueWalk.