Transportation stocks ($TRAN) are important because they tend to go higher and drive the S&P 500 higher when the economy is strong, expected to strengthen, or both. Off of the 2009 market bottom, the best advances on the S&P 500 during this secular bull market have occurred with transports leading the way. Don't take my word for it, just look at this chart: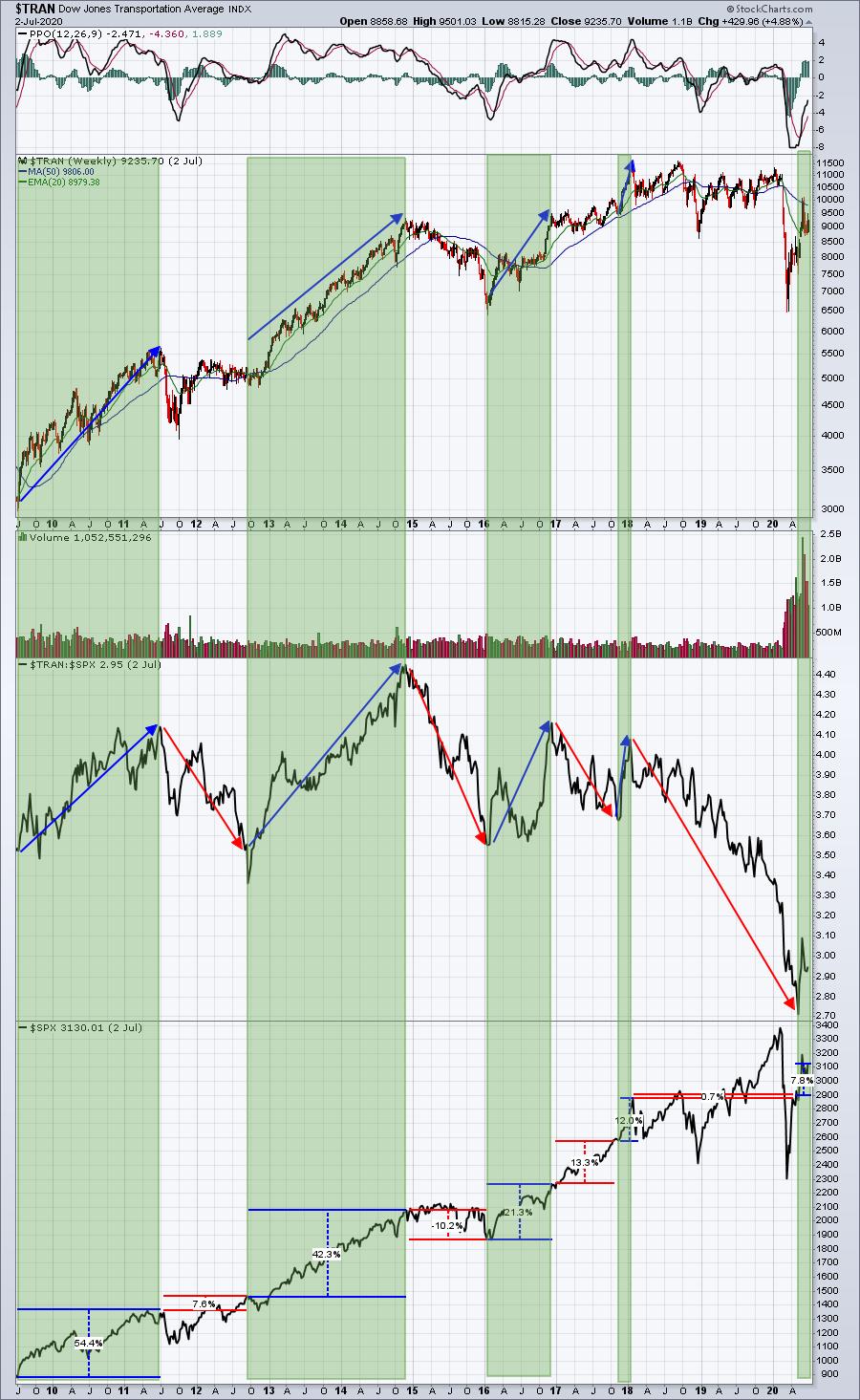 The truly big advances in the S&P 500 have occurred with leadership from transportation stocks. When transports lag, it doesn't mean the S&P 500 will definitely lose ground, but it does tell us that there's likely to be a struggle. So as we look at the recent relative strength (since late-April or early-May) in transports, the big question is will this continue? If so, then we're likely to have a spectacular 2nd half of 2020. If not, however, then the odds of a major advance are stacked against the bulls.
On Monday, July 6th, I'm hosting my mid-year "2020 2nd Half Market Outlook" webinar, where I'll feature more on transportation stocks, as well as bonds, commodities, small caps, mid caps, etc. I'll discuss our portfolios, which are crushing the benchmark S&P 500, and our key ChartLists that house all of our research work. EarningsBeats.com members that are also at least Extra members at StockCharts can download all of our ChartLists into their StockCharts.com account in seconds – literally!
If you'd like to join Monday's webinar, you'll find more information HERE.
Happy trading!
Tom Bowley, Chief Market Strategist
EarningsBeats.com