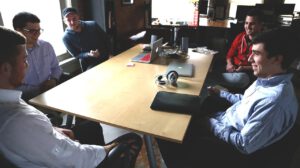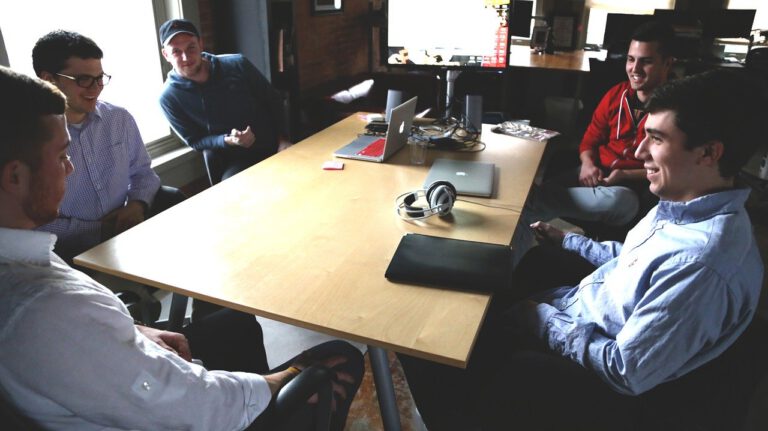 Employers can't anticipate if their new employees are going to be completely on the same page when they step in their doors. You have to instill in them the best principles and steer their growth to establish the best values that will work well in your workplace.
Q1 2020 hedge fund letters, conferences and more
By instituting workplace principles that inspire communication and balance, you are capable of drawing out productivity within your new hires and achieve high levels of competitiveness in your company.
Always look at the principles that will stimulate the growth of skills to promote a productive as well as a stable work setting.
When selecting individuals to include in your workforce, fetching employees with the correct technical skills isn't enough. Your employees should be at a position of utilizing their interpersonal skills in various settings while working with other colleagues.
Hostinger principles, Amazon company values, or Google's philosophy, the most successful tech companies in 2020, believe that the best tech principles comprise of the positive behaviors and skills that any technology companies should embrace in their setting to steer their growth and productivity.
It is definitely necessary that candidates possess technical skills for any post they are seeking. This is normal. Thus, to survive in the current cut-throat digital competition, you should always focus on individuals who can be easily trained to incorporate your workplace behavioral skills.
More importantly, workers with a positive attitude will help boost your overall working environment. Positive behavior from your employees will not only improve your workforce technical skills development but also help during training sessions.
Here are the top six principles that you should zero in when instituting the best culture in your tech company.
1. Communication
Communication is a vital principle in any technological setting. Of course, it's an important necessity with shared responsibilities and workplaces, like when your employees are collaborating on one project.
Also, clear communication is vital in establishing work patterns and culture in an office or other similar environments.
Technology can be employed to expedite proper communication between the team members and the management.
Some Tech platforms have come up with software with built-in features to allow your employees to work together with more ease.
Employing these platforms, the management can monitor their project progress to ensure all the communication standards are adhered to.
For instance, Asana is a great piece of software you can back on to coordinate your tasks. You can easily assign tasks to employees or teams and follow up on what different teams are working on and their due dates as well as their progress.
sda
You can attach files, ask questions, and make comments. Communication between coworkers and managers is improved by its capabilities of having everything organized together in a place where everyone can access it.
2. Conflict Resolution
At points of friction and imbalance, your workforce should embrace the principle of conflict resolution to be at a position of addressing tensions between themselves and resolve any disagreement that may arise.
You may mark this as an offshoot in communication, but it is a distinct principle that is somehow hard to develop owing to the intimate and the hesitation nature of the workplace.
The worst mistake you can make in your workplace is ignoring the conflict that may arise to the point that they propagate and spread like wildfires, damaging the employees' peaceful coexistence and relationship and as well affecting your company's productivity.
You as the employer should always be aware of any potential conflict and also be active in facilitating these more emotional relations. To accomplish this you can use a continuous feedback system.
Constantly send out pulse surveys to your employees to gauge their mood. Track the results to know if things are running smoothly or some changes need to be instituted.
By doing so, you will have up to date opinions and feedback on things that can be done to improve your workplace culture.
Vigorously coaching your employees on conflict resolution will go a long way to developing a safe and positive culture in your workplace. Train them to face conflict head-on without letting things fester.
3. Ability to Balance Work and Life
Even though you would like your employees to devote as much of their time as possible to work, compelling them to work as much as they could, can spell a disaster in your company.
Physical frailty and mental fatigue follow strenuous working schedules—no worker will perform optimally in this condition. Instead, cultivate a balanced environment—knowing of one's limits and health for more effective working.
To promote a balanced work environment, discourage your workers from taking work home. Restrict work-related calls and emails to certain hours of the day.
Encouraging the principle of work-life balance will not only see your employees work more efficiently but also they will appreciate their position in your company as something more than a financial necessity.
By trusting your workforce to find their balance makes it easy for them to draw out their productivity from their own will, instead of any external pressure.
4. Time Management
Often a belittled employee trait, time management doesn't refer to the workers' capability to meet a project deadline, but the companies' execution of their work to complete tasks on time
While this may seem to depend more on the employee's habits and skills, you can help to develop your workforce's time management skills to improve their performance.
For example, you can choose to stagger your current project assignments into multiple milestones or goals. Separating the project into these individual segments convinces your workers that some tasks are more immediate.
More importantly, you can recurrently give time management tips, including handling the difficult tasks first through emails, announcements, and notes.
These frequent check-ins are great ways to foster time management techniques to your employees and will improve their performance over time.
5. Resilience and Stress Management
Balancing the different daily forces and activities in your life is an important principle by itself. But it is a completely different matter learning to fight stress from other life factors whether from unexpected tragedies or piling workloads.
The most common mitigation advice you will get is to turn your attention to other activities, but the practical tactic is to develop resilience to stress in general.
There are several ways for those experiencing stress or intense trauma to work with the condition, but you as the employer can play a helping hand to your employees to tackle workplace stress.
If you achieve this, then you will reap the optimal results from your employee that could otherwise go unnoticed.
6. Patience
While entry-level positions can be unattractive to many job-seekers, reaching heights of utilizing your full potential calls for months if not years of growth, intimacy on their field, and on-job experience.
With the fast-paced culture cultivated by technology, it is easy for your employees to forget that achieving a satisfying position takes time.
Instill this to your employees and help them understand the long-term benefits of working for your company—they can build their future career paths.
Being transparent about the career opportunities available to them during the training sessions will always keep employees engaged in your company duties. You will also notice much work improvement as every employee tries to grow and expand their career.
Bottom line
By emphasizing these six principles in your workforce, you will be laying a ground that promotes consistent work-life balance and effective interaction.
In their search for a fulfilling career to be associated with, employees will wholeheartedly welcome your initiative and flexibility to help them grow and succeed.
Employees will start viewing your company as just a source of income but as part of their growth, identity, and an outlet for their creativity and effort.
So, tech companies need to see the importance of these principles and embrace them. They will drive any company's culture to positive phases of growth and development.
The post Why Principles Are So Important in Tech Companies Culture appeared first on ValueWalk.