SPX Monitoring Purposes: Sold 7/21/20 at 3257.30= gain 1.01%; Long SPX on 7/17/20 at 3224.73.
Monitoring Purposes GOLD: Long GDX on 7/8/20 at 38.95.
Long Term Trend SPX Monitor Purposes: Short SPX 5/13/20 at 2820.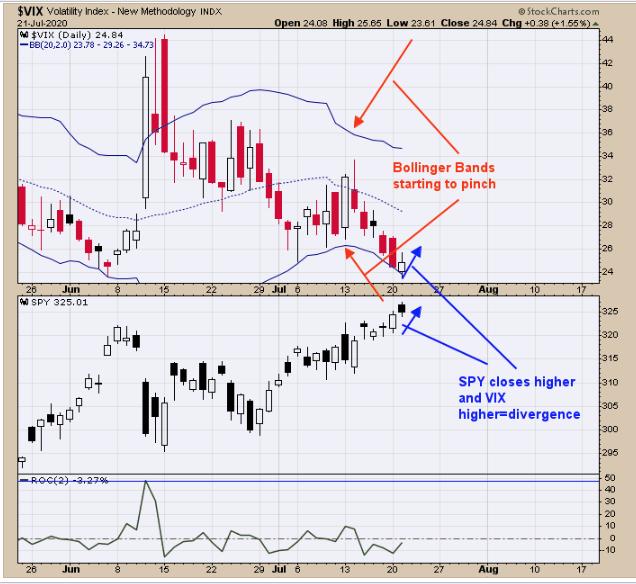 Seasonality has turned bearish over the next couple of months, so it's a time to be careful. We did get bullish signs last week and, at the time, we were looking for a possible test of the February high on the SPX. That could still happen, but the picture has become a little murky. Today, the SPX was up modestly along with the VIX, which is a short-term bearish sign. SPY just broke above its June high with out a "Sign of Strength" and another bearish sign. Sentiment has been horrible for weeks and could have an effect on the market soon. Sold long SPX 7/21/20 at 3257.30= gain 1.01%.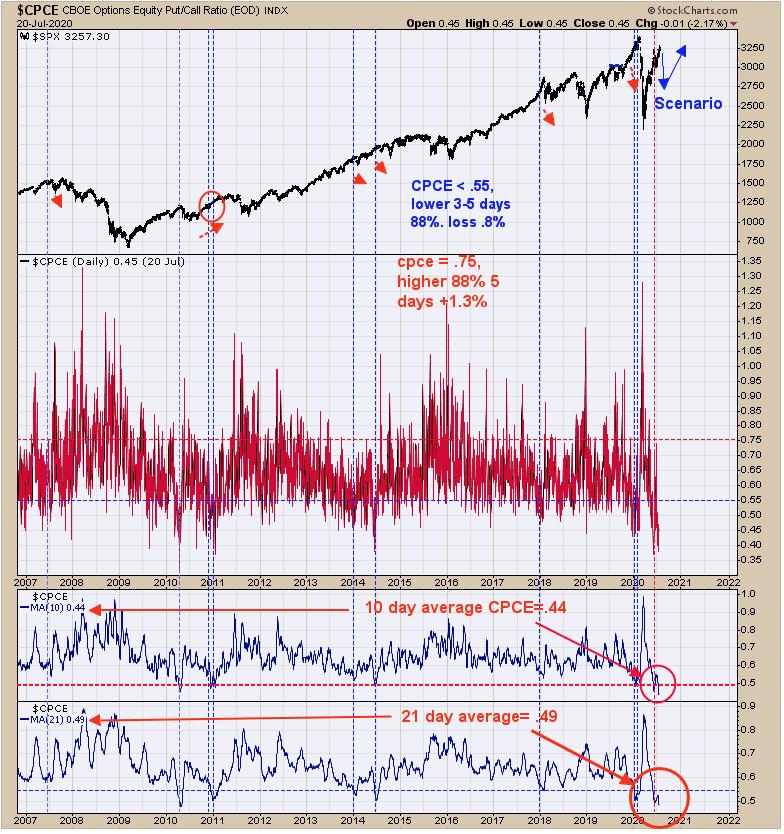 Here is a sentiment chart updated to yesterday's close. The bottom window is the Equity Put/Call ratio with a 21-period moving average. Readings below .55 (currently .49) have been a short-term bearish sign. The next window up is the 10-day average of the this ratio, which closed yesterday at .44. These equity call players have been wining the last several weeks and their luck may be running out soon.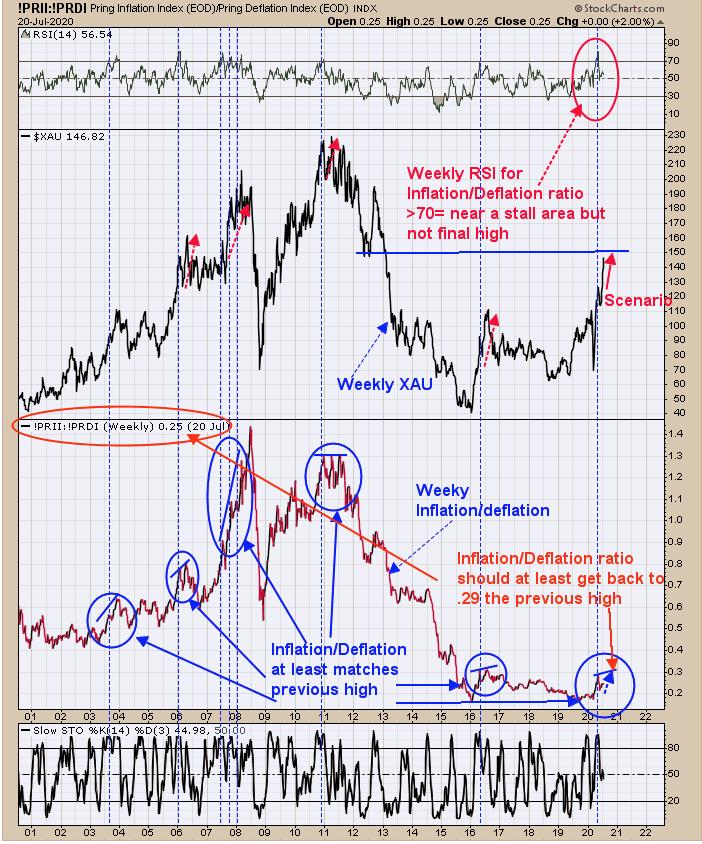 Above is the weekly Inflation/Deflation ratio (middle window). When the weekly RSI for this ratio reaches above 70, that suggests short-term exhaustion but usually not the final high. A couple of weeks ago, this ratio reached above 70 and the market did consolidate a short while, but has since moved higher. An intermediate-term top can form when weekly inflation/deflation ratio reaches its previous high or higher. The previous high came in near the .29 range and the current reading is .25 (Monday's close) and rising, suggesting the rally can move higher short term term. Long GDX on 7/8/20 at 38.62.
Tim Ord,
Editor
www.ord-oracle.com. New Book release "The Secret Science of Price and Volume" by Timothy Ord, buy at www.Amazon.com.