While the fallout from COVID-19 is hitting home builders hard, analysts feel they could come out of this crisis less damaged than other industries.
On Tuesday, The Commerce Department reported that construction on new homes fell 30% in April as the sudden collapse in the economy weighed heavy. With unemployment continuing to climb, there's naturally some worry about what housing demand will look like in the months and years ahead.
The good news is, builder sentiment rose in May as record low mortgage rates and pent up demand have buyers shopping again both in person and virtually. Builders are also showing flexibility with ramped up social media measures, virtual tours and online closings."
The efforts are paying off with mortgage applications rising 4 weeks in a row amid record low inventory, as mandated stay at home orders appear to have strengthened the demand for more space by way of a larger home.
DAILY CHART OF DOW JONES US HOME CONSTRUCTION INDEX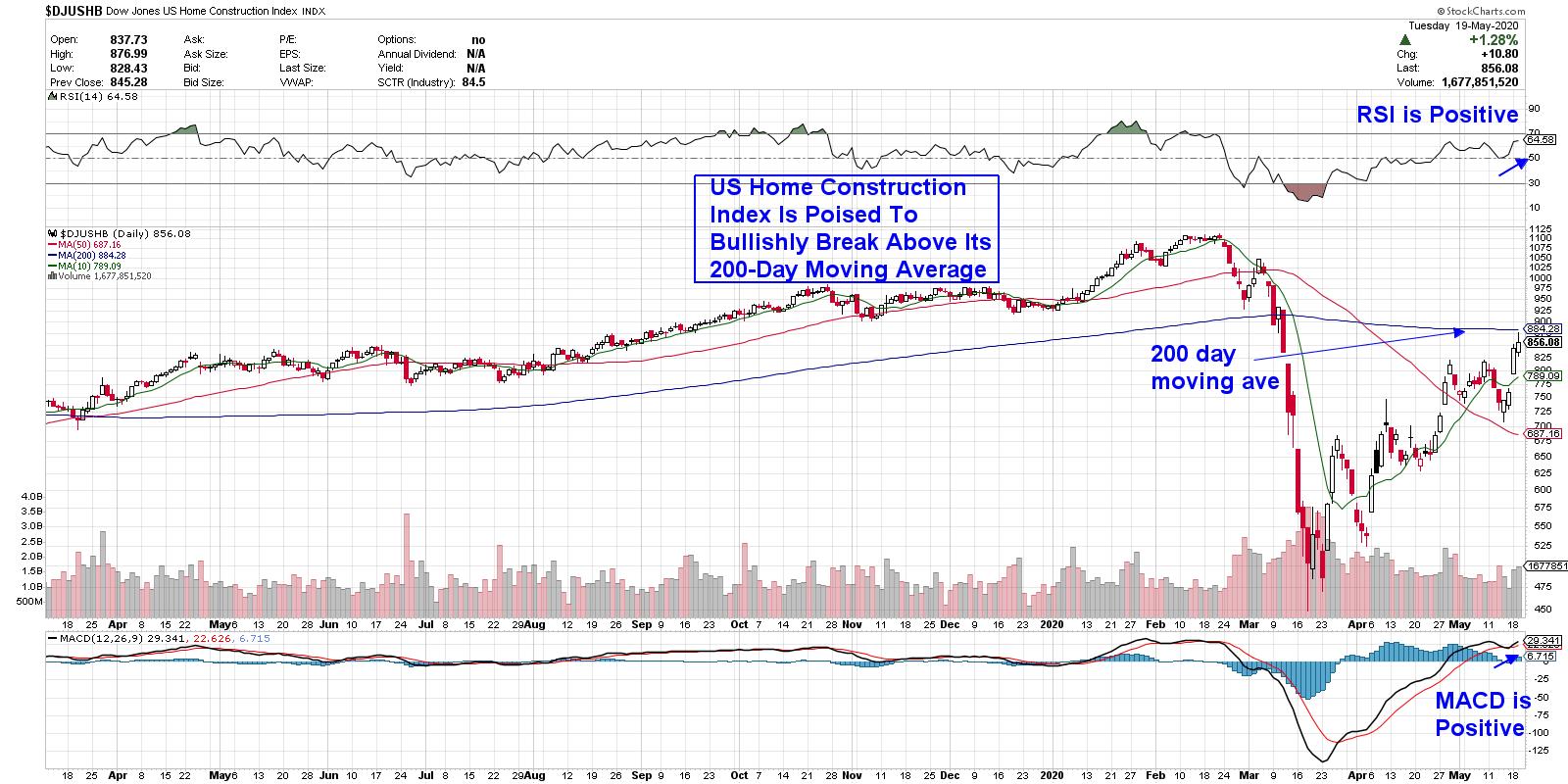 As you can see in the chart above, Home Construction stocks have had quite a move up from their late-March lows and the group is now poised to bullishly break back above its 200-day moving average which can typically act as upside resistance.
Select Home Building stocks have already pushed above this key moving average and similar to the group, they also have a positive RSI and MACD. This bullish action is on the heels of reporting strong quarterly sales that were ahead of estimates despite significant declines in late March and April due to the pandemic.
DAILY CHART OF MERITAGE HOMES CORP. (MTH)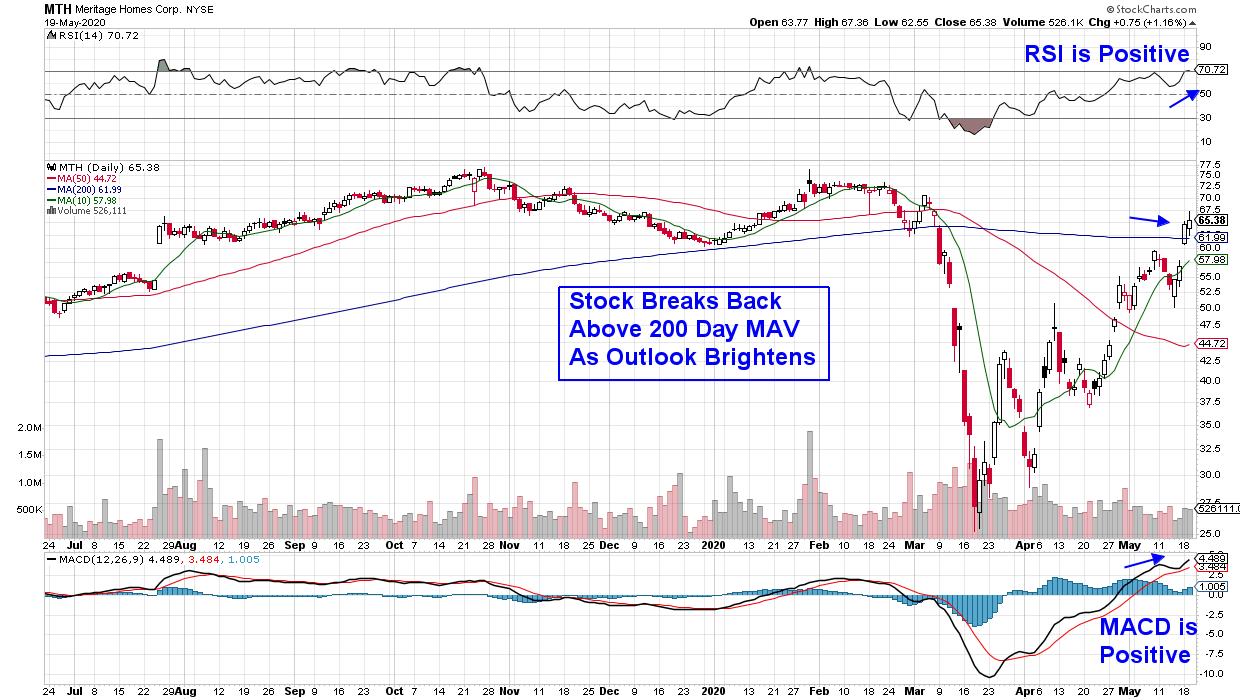 Meritage Homes (MTH) is a prime example as the company rallied this week following news from the company that sales momentum increased during the last two weeks of April. This increase in traffic and orders has carried over into May so management expects this month's orders could be in-line with last May.
The company recently reported quarterly results that saw 152% year over year growth and were were 51% ahead of estimates. Strong growth prospects are the primary driver of a stock's upward move and given MTH's promising outlook, this stock could be a standout.
If you'd like to be alerted to other high quality growth stocks that are poised to outperform the markets, take a 4-week trial of my bi-weekly MEM Edge Report at a nominal fee. In addition to buy and sell recommendations of specific stocks, you'll gain insights into sectors and industry groups that will provide you with increased confidence in your investing.
CLICK HERE for immediate access to this week's Sunday MEM Edge Report and Tuesday's Alert Report!
You'll also receive access to my Tuesday and Thursday Live Trading Room which I co-host with Erin Swenlin from DecisionPoint.
Warmly,
Mary Ellen McGonagle, MEM Investment Research