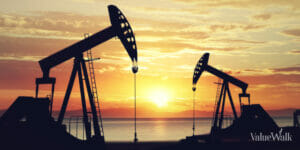 Oil prices rise slightly as Russia oil price cap set to come into force, with Brent up 1% above $86.
Easing of Covid restrictions in China, though uneven, lift indices across Asia.
Traders in the US set to stay wary following buoyant jobs report and ahead of fresh data.
FTSE opens flat as CBI warns of stagflation for the UK
RMT union's rejection of pay offer means economy heads for festive disruption.
Vodafone's CEO to step down amid significant challenges for the company.
Q3 2022 hedge fund letters, conferences and more
Rise Oil Prices
Uncertainty is coming in waves in energy markets as the choppy tides of supply and demand push up the oil price but keep a lid on big gains. There are expectations that there will be less crude available to buy as the $60 cap on Russia oil takes effect, which means it can be shipped using EU or G7 tankers, insurance or credit lines, unless it's below that price limit.
Russia has vowed to circumvent that by leasing tankers elsewhere, and it seems likely that significant flows will be re-routed to friendlier countries.
China's Uneven Easing Of Covid Restrictions
Worries about demand being hit by the global downturn are holding crude prices back from more significant gains. OPEC+ has adopted a wait and see policy, before introducing any further change to its already lower production targets. This reticence isn't surprising given it's unclear how the Covid situation in China will play out. 
There is an uneven easing of restrictions across the vast country, causing confusion with onerous rules and requirements being lifted in some provinces, but tests remaining in place for workplaces. The effect on the economy of the zero-Covid rules has been underlined by the latest CAIXIN PMI data showing activity in the Services sector shrunk to six month lows.
Investors are largely looking beyond this bleak snapshot, buoyed by the weekend's relaxation of rules and clinging onto hopes that there will be a further softening of strict pandemic policies. But a rapid turnaround for the Chinese economy is unlikely.
The expected surge in infections will be another huge challenges to navigate and structural problems are still weighing – not least a property house of cards which has still not been fully stabilised.
The latest US jobs snapshot has unsettled investors, given that reality dawned that the Fed's task of taming inflation is still ongoing, and that further rate rises were likely well into 2023. Worries have edged up that policymakers may vote for another super-size rate hike rather than the expected 0.5% rise at the meeting next week.
This sense of unease is likely to continue ahead of the release of other data this week, which should indicate just how knotted the price spiral is in the economy, or whether it's starting to be teased away.
Stagflation Predition
Predictions of chronic stagflation for the UK, even once the economy edges out of recession, is a  background downbeat tune indices in London will be moving to. There is set to be a lacklustre start for the FTSE 100 as investors digest uncertainty on Wall Street and the more positive trading sessions in Asia.
Predictions from the Confederation of British Industry will also weigh on minds. Although their forecast for a 0.4% contraction in output next year is more optimistic than the Bank of England's bleak prediction, it is the outlook for the decade ahead which makes for difficult reading.
The CBI warns that companies will face significant challenges through a long period of elevated inflation and stagnant growth, unless fresh investment can be unlocked. Finding the key to do that is proving a big challenge, with the UK government hesitant about bringing in further tax incentives, while some companies appear to be battening down the hatches amid global uncertainty.
The failure of talks to avert a damaging rail strike in the run up to Christmas is set to worry on companies highly dependent on festive trade. Already the toxic combination of industrial action across the transport and delivery sectors are taking a heavy toll on firms, with a quarter of those affected unable to obtain the necessary goods for their business.
With many more strikes expected in the run up to Christmas the action will cause fresh ripples of worry for companies which are desperate to fulfil orders ahead of the holidays and those in the hospitality sector who fear there will be waves of cancellations.
Vodafone CEO To Leave
Investors will be hoping that a change at the top at Vodafone Group plc (LON:VOD) might inject a new longer-term lease of life in the company's share price. Although any change of Chief Executive is unsettling, the restructuring strategy Nick Read headed up, hasn't yet reaped rewards.
Investors were disheartened by the weaker than expected outlook with profit and cash flow guidance getting a downgrade. Bleaker macro-economic conditions and higher energy costs are clearly challenges to navigate, and given how competitive it is in the mobile space, navigating price hikes will be tricky given the cost-of-living crisis in key markets.
The pivot to Africa provides good longer-term growth opportunities but steady progress in the medium-term still looks elusive.  His successor will need some bright ideas about how to differentiate the company when consumers are so super-sensitive to price in the mobile market.
What this means for merger talks between Three UK and Vodafone UK remains to be seen, Read's track record of finalizing deals was murky at best and we wouldn't be surprised to see talks slow until a permanent replacement is found."
Article by Susannah Streeter, senior investment and markets analyst, Hargreaves Lansdown