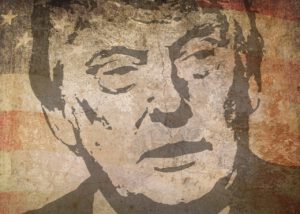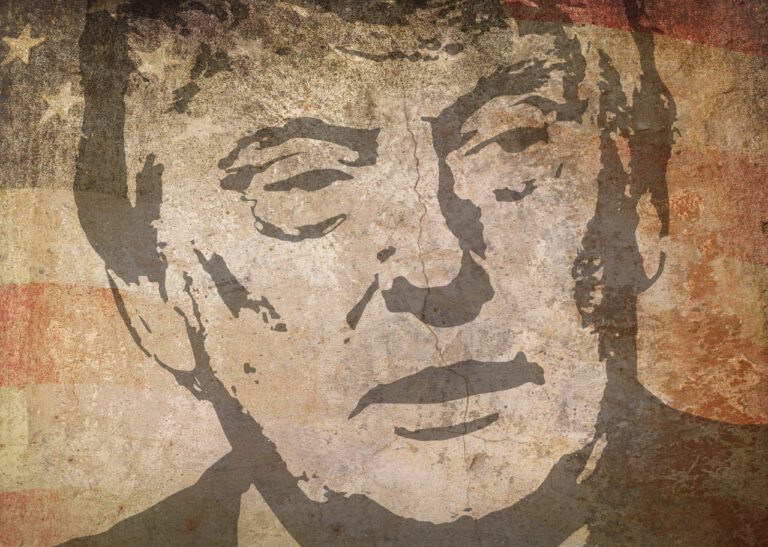 It's been over three months since Congress approved the CARES Act. The stimulus package provided the much-needed cash inflow to Americans who were finding it difficult to meet their basic needs amid coronavirus pandemic. Now, people are anxiously waiting for the next coronavirus stimulus package, but there is a lot of uncertainty over what it might offer, or if there will be one. So far, there is no confirmation, but we have gotten some hints from the recent comments of Trump's top economic advisers on what the next relief package could look like.
Q1 2020 hedge fund letters, conferences and more
Trump's top economic advisers: what they say
Last week, Kevin Hassett, a senior adviser, gave some hope on the next stimulus package, saying there would "definitely" be another one. Similarly, Larry Kudlow, director of the National Economic Council, said he expects the negotiations on the next relief package to start after the July 4 congressional recess.
Talking of what the next package could include, the advisers suggest that it would be very different from the CARES (Coronavirus Aid, Relief and Economic Security) Act. Most believe the focus of the next round will be on boosting the economy by helping businesses, rather than payments to individuals.
Speaking to Fox News, Hassett said the recent unemployment data could change what the White House might include in the next relief package. Further, the adviser said if the numbers going into July are similar to those of May, then "I could imagine it would be a very different Phase Four bill than if we had a whole bunch of months like April."
The most recent employment report shows the unexpected addition of 2.5 million jobs. The unemployment rate has dropped from 14.7% in April to 13.3% in May. Most economists were expecting the unemployment rate to hit about 20%.
Recent comments from the officials are in contrast to what they said sometime back. For instance, Hassett a couple of months back said the White House is evaluating the need of the second stimulus payments "very carefully."
Neither Hassett nor Kudlow in their latest interviews talked of the possibility of more checks. Late last month, Senate Majority Leader Mitch McConnell suggested that Congress may make a decision in the next few weeks if another stimulus round is needed or not.
Wait and watch approach
Over the past few weeks, we have heard several high-ranking Republicans and White House officials favoring a wait and watch approach on the next stimulus package. Such officials suggest assessing the impact of the first relief package before deciding on the next round.
"There definitely will be [another relief package], but one of the things the president has instructed the team to do is to watch the numbers carefully and…have a menu of options that's conditional on how the economy's doing," Hassett said.
Last week, Kudlow told Fox Business that the negotiations have "slowed down" because the officials want to evaluate the impact of the first relief package. Kudlow also lauded the Paycheck Protection Program (PPP), saying opening up small businesses helped a great deal as it allowed laid off or furloughed workers to get back to work. Kudlow is in favor of opening up the economy and letting people go back to work.
"If we go into another discussion, let's think about long-term or medium- to long-term growth incentives," Kudlow said.
Incentives that Kudlow is referring to include capital gains tax cuts, tax deductions for industries hit hardest, payroll tax holiday, back to work bonus and restricting business liability.
President Trump and the White House are in favor of tax breaks, such as payroll tax cuts, and a tax break for those taking a vacation in the U.S. to spur spending. Japan is using a similar approach to encourage domestic travel
Trump favors next coronavirus stimulus package
Meanwhile, President Trump on Friday favored a second wave of payments to help those affected by the coronavirus pandemic. "We'll be asking for additional stimulus money," Trump said. "Because once we get this going, it'll be far bigger and far better than we've ever seen in this country — that includes as of three of four months ago, when everyone thought it was great and it was great."
A recent report from The Wall Street Journal noted that the White House would start to sketch its own proposal for the next coronavirus stimulus package as soon as this week. It is believed that the proposal would focus on measures to assist the U.S. economy recover.
However, a few officials believe that the latest unemployment numbers may dim the chances of the next coronavirus stimulus package. Last week, Senate Minority Leader Chuck Schumer told MSNBC that he is concerned that the latest unemployment numbers would make the Trump and Senate Republicans "complacent."
Schumer noted that in the absence of aid to state and local governments, the state and local workers might have to face "massive layoffs."
Kudlow, however, doesn't agree with Schumer, saying Trump and Republicans are "taking stock of the economic situation." Talking about the unemployment benefits, Kudlow said it "needs to be reformed."
Further, the White House is also considering lowering the unemployment payments to $250 or $300 a week. It is believed that reducing unemployment payments would encourage people to go back to work. Currently, the CARES Act promises $600 in federal unemployment benefits, which is set to expire next month.
The post Next coronavirus stimulus: What do Trump's top advisers say? appeared first on ValueWalk.