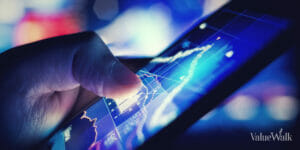 Moonpig's half year results broadly in-line with expectations with revenue of £143m and cash profits of £34.6m
Trading conditions have become much more challenging according to the group, as cost-of-living crisis and Royal Mail Strikes weigh
Outlook now worse than expected for full year
Moonpig's Earnings
"There are multiple headwinds blowing against Moonpig Group PLC (LON:MOON) as the macro environment has scuppered any plans the group had of shooting for the stars. Arguably the most pressing is the effect of Royal Mail strikes, which has badly affected UK orders.
Q3 2022 hedge fund letters, conferences and more
Much like retailers, Moonpig will have been relying on the festive season to supercharge the top and bottom lines, and operational disruption has resulted in a disappointing downgrade which has sent shares tumbling.
The real issue here is that these challenges are likely to rear their head again until the ongoing dispute can be ironed out. It's also going to put customers off using the service at all. If you can't guarantee your card will make it in time, there's little motivation to pay the premium charged by online card-sellers, whose main unique selling points are fast service and convenience.
A natural solution would be to seek another distribution partner, but this is a big step. Swapping providers increases operational risk and would be a long, protracted process at the best of times.
The other disappointing development is that customers are reducing the amount they spend on gifts. These lucrative add-ons are an important pillar for margin growth, but the sad truth is that while the cost-of-living crisis cruises on, people are simply not inclined to throw chocolates and flowers into their virtual baskets.
`Sadly, this is also a trend likely to persist at least into the first quarter of next year and massively limits margin potential.
Ultimately, the market is nervous about Moonpig. There is a question mark over where meaningful growth comes from. Recovery in revenue is one thing, and this may well come through the pipes in time, but real, sustained growth is another consideration entirely. It's something the market isn't sure we'll see any time soon."
Article by Sophie Lund-Yates, Lead Equity Analyst at Hargreaves Lansdown