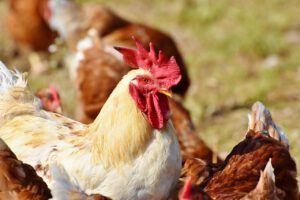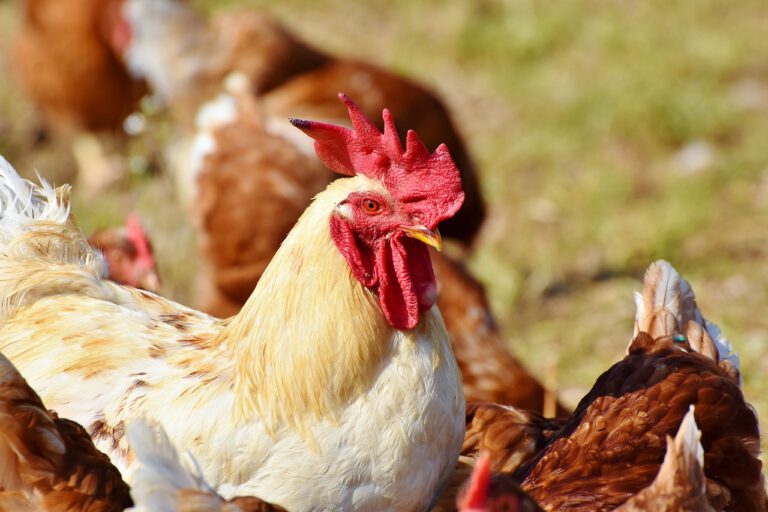 Poultry Workers Lives Are Essential – RWDSU delivers urgent supplies while Koch Foods continues to fail to protect union members working in the COVID-19 pandemic
Q1 2020 hedge fund letters, conferences and more
RWDSU Hands Out PPE To Koch Foods Workers
WHAT: On June 3, 2020, the Mid-South Council of the The Retail, Wholesale and Department Store Union (RWDSU), which represents about 2,300 poultry workers at the Koch Foods facility in Montgomery, Alabama will be handing out badly needed personal protective equipment (PPE), which includes masks made by other RWDSU members at Plantation Patterns in Wadley, Alabama, and donated hand sanitizer to workers.
The RWDSU, which represents thousands of poultry processing workers across the southern United States, has been calling on Koch Foods to do better by their workers and have demanded that they come to the table and negotiate health and safety terms to be followed during the COVID-19 pandemic as well as critical "essential" pay.
Koch Foods Has Failed To Improve Working Conditions
Koch Foods has failed repeatedly to make substantive changes to improve the abysmal working conditions, which thousands of RWDSU members have been forced to work under by executive order from President Trump during the global COVID-19 pandemic. Specifically:
Koch Foods has failed to communicate with either the RWDSU or its own workers about what's happening at the facility in terms of confirmed COVID-19 cases and quarantines of workers;
The company's early failure on PPE could have protected RWDSU members from getting sick, it's only recently begun to implement some safety measures;
And the company has done nothing to provide real essential pay for workers that recognizes the conditions they're working in. One dollar per hour for a worker who is putting their life on the line, something they never signed up for, doesn't help them or their family substantively.
Koch Foods' unwillingness to listen or show any empathy to its own workforce during this time should be considered nothing but shameful. The RWDSU demands:
Koch Foods meet with the union swiftly: The union has reached out on several occasions since the COVID-19 pandemic began to ask for Koch Foods to come to the table and discuss the critical needs of our members during this unprecedented time.
Provide proper PPE and safety measures for our members: This includes enacting proper social distancing measures to keep RWDSU members safe.
Essential pay: RWDSU members are hurting, they are hurting financially with unexpected childcare costs among other pressing needs. Essential pay is critical for them to be able to ensure their families can survive the COVID-19 pandemic.
WHO: Poultry workers at Koch Foods in Montgomery, Alabama, RWDSU union representatives, Alabama AFL-CIO representatives, and others to be confirmed.
WHEN: 2:00PM CDT
(NOTE: The press availability for this event will begin during shift change, this is an approximate time to the best of our knowlege, please be patient as the time for worker availablility may vary on the day of.)
WHERE: Koch Foods, 3500 West Blvd, Montgomery, Alabama 36108
Kindly RSVP to Chelsea Connor above.
Additional Background:
The RWDSU represents thousands of Koch Foods poultry processing workers at four of their facilities, which are located in Montgomery, Gadsden and Ashland, Alabama; and in Pine Mountain Valley, Georgia. Events like this will continue throughout the summer to ensure workers have every opportunity to report unsafe working conditions, the PPE they need to personally protect themselves and their voices heard as this crisis continues for critical essential workers. Additional details on future events will be made available closer.
Since the COVID-19 pandemic began, the RWDSU has been calling on the poultry industry employers to implement critical standards to protect workers' safety and to secure the food supply chain. (Press release on the RWDSU's initial demands on the industry is available here). After that initial set of demands on the industry was made by the RWDSU some companies have begun to; arrange daily calls with union representatives, provide personal protective equipment (PPE); and additional partitions and social distancing measures also have begun to take effect as well. Action by the entire poultry industry has been too little too late for workers, and workers will continue to die from COVID-19 unless staggering improvements are made across the industry.
Koch Foods though has taken a clear anti-worker and anti-human stance through it all and has refused to substantively meet or report to the union their health and safety measures, or on the numbers of positive cases or quarantines of members exposed to COVID-19. (Press release on Koch Foods failure to protect workers from COVID-19 is available here)
In response, Randy Hadley, President of the Mid-South Council of the RWDSU, which represents 15,000 workers across the southern United States, in food processing, distribution, and healthcare issued a statement calling on Koch Foods to meet and negotiate around the staggering health and safety issues RWDSU members are facing:
"Our members are scared, they're terrified that the one job they have that's keeping their families afloat right now may make them or their families sick or worse kill them. The fact that Koch Foods won't make time to talk to us is disgraceful and inexcusable. The executives of Koch Foods are safe at home with their families, while our members' lives are on the line, it makes me sick. There is so much that food processing companies need to be doing right now to protect their essential workers and America's food supply. Koch Foods must implement critical health and safety measures now to protect our members, and we demand you speak with us to ensure our members' concerns are heard. If they won't protect our members we will."
---
The Retail, Wholesale and Department Store Union (RWDSU) represents 100,000 members throughout the United States. The RWDSU is affiliated with the United Food and Commercial Workers Union (UFCW). For more information, please visit our website at www.rwdsu.org, Facebook:/RWDSU.UFCW Twitter:@RWDSU.
The post Koch Foods fails to protect poultry workers during COVID-19 appeared first on ValueWalk.