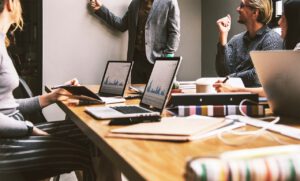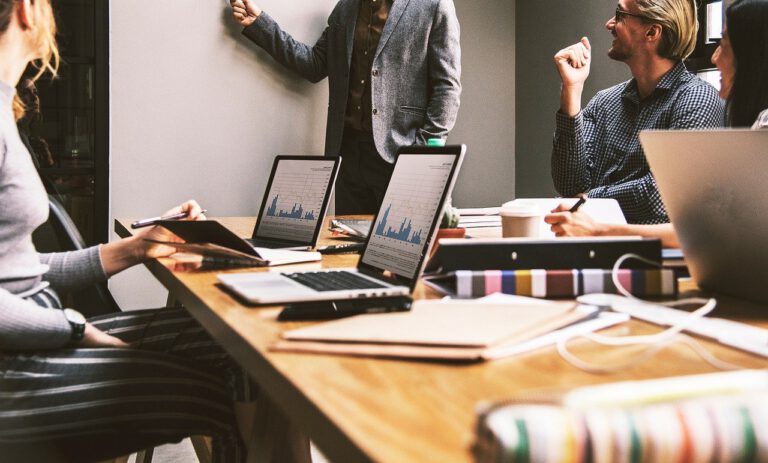 As coveted as jobs in venture capital can be, it's not an easy lifestyle. Especially when you're starting out in venture, the partners have a tendency to throw you off the deep end into projects that you're woefully under qualified to be working on.
There are late nights, endless calls with founders when you're on "vacation", and more Excel spreadsheets and cap tables than your computer's RAM cares to handle. It's all worth it.
Q3 2022 hedge fund letters, conferences and more
---
Find A Qualified Financial Advisor
Finding a qualified financial advisor doesn't have to be hard. SmartAsset's free tool matches you with up to 3 fiduciary financial advisors in your area in 5 minutes.
Each advisor has been vetted by SmartAsset and is held to a fiduciary standard to act in your best interests.
If you're ready to be matched with local advisors that can help you achieve your financial goals, get started now.
---
Avoid Mistakes As An Early Career Venture Capitalist
In my opinion this is the greatest job in the world. However there are many things I wish I'd known early on in my career to avoid mistakes,. missteps, and awkward situations. 
The best point to start is with your track record. Nobody will tell you this in your first year or so, but you need to build your track record as early, and as successfully as you're possibly able to.
The most influential choice I ever made in my career was to invest $500 into Stratum AI, a deal that my firm at the time had gotten rejected from. Even if you're not an accredited investor, if founders are OK with it, you can invest into their startups.
Oftentimes as an analyst or associate it's difficult to lead deals and build track record. Oftentimes you'll have conviction in deals where your partners disagree with you. 
There's a solution:
Put your money where your mouth is, write the check, and provide value. My goal is always to be the best value/dollar on a cap table, regardless of if that's a personal investment or a firm investment.
I currently have 7 personal investments which will likely form the basis of my track record for whenever potential LPs end up evaluating it. It's worth it to start early.
An extension of providing value is that you should be friends with your founders. 
A famous quote from the partner at my first firm was that "most VC-founder relationships last longer than the average marriage." This isn't quite true, but you should always invest with the knowledge that these relationships can be the most important in your life.
Good friends have hard conversations with their friends. They'll have each-other's backs, fight endlessly for each-other's success, and do what needs to be done, even when it hurts. Any VC who tells you that you shouldn't be friends with your founders doesn't know how to have real friends. And that's just facts.
Now, how do you find great deals and know they're great deals? Best advice I can give you here is to hop off the hype train.
Getting Caught Up Into Hype Waves
The biggest trap I see any early career VC fall into is the classic of getting caught up into hype waves. I was guilty of this too when I started out – I used to think YC or a Tier 1 fund's investment into a startup was the best type of signal a deal could have.
And I used to take the blog posts by A16z and others to be facts about what trends I should be following and the types of deals. 
That's the single worst thing you can do as an early career VC. You don't find alpha riding someone else's hype wave, and you certainly don't find it following anyone else's investment, no matter how big of a name the fund has.
Most of the "Tier 1" firms have money to burn and can/do throw it at anything and everything. By sheer willpower and brute force acquisitions, they can make startups. Odds are, if you're starting out in VC, you can't. 
Never follow others, and always make sure you have your own conviction before committing to any investment.
Once you have conviction, you still have to close a deal though. One of the harder lessons I learned is that (and I mean everyone) in venture capital is a snake. You need to watch out for this. 
Every single person in venture capital has an agenda. They all have something they want out of you, whether that's deal flow, information, or anything else. And everyone is going to serve their own best interests. Sometimes those will be aligned with yours, other times they won't. It's important for you to figure out what everyone wants, and eventually find the snakes of your own species as the people you can trust. 
Trusting People
It's hard to trust people in the industry. Oftentimes we're paid to lie to people. And no matter how white of a lie something may be, it's still a lie. By figuring out what these lies are and why people tell them you'll avoid endless sticky situations and always have clarity on where you stand.
So we've talked a lot about learning, and some learnings to take away, but I think one, less-discussed part of venture is that you can take your time to learn.
You really don't need to rush your pathway to partner, burn out, or force any relationship or any deal. Good deals tend to come to those who wait.
Longevity and staying power in the industry are more important than any list with your name on it, more important than raising a fund before your high school reunion, and far more important than any single deal.
Remember that in how you interact with others and remember that when you think about your own progression through your career and your own learning. It's OK to learn quickly, but it's not OK to skip lessons.
And speaking of skipping lessons, I think you can summarize all the points with the following advice: venture capital is just high school, treat it as such.
I've found that you can boil everything in venture capital down to a simple framework of the high school classroom. Every fund fits its own clique. You have the jocks, the A16z's, the Sequoia's, and Lightspeed's of the world.
There are the nerds crunching numbers, your Tiger Global, Coatue, Correlation Ventures, etc. And then you have band kids, stuffy debate kids, kids who are obviously playing with their parents' money, and everyone in-between.
Everyone is gossiping. Everyone runs in their own little social circles where they'll throw parties and only invite their close friends.
But just like high school, the people who are probably doing the best are the people who you never hear about at all. They don't run in circles; they just keep their heads down and work.
These VCs aren't usually famous on Twitter, and they're not always on the Midas list. But these are the best people to work with, and work for. Find them and become them.    
High school was a game. Venture capital is a game too, but with millions of dollars on the line. 
And the best advice, above all else, that I can give, is to play wisely.
---
Article by by Andrew Chan
Andrew Chan is senior associate at leading VC firm Builders VC.