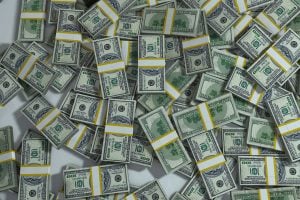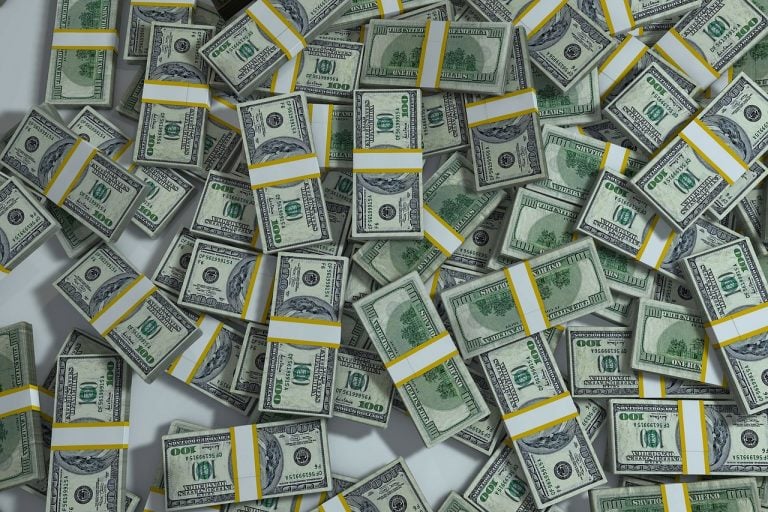 Lawmakers from both parties are finally starting to agree that a second round of coronavirus stimulus checks may be needed. However, they are still a long way from making a final decision that will actually result in another round of checks for everyone. Here's the current status on a second round of stimulus checks.
Q1 2020 hedge fund letters, conferences and more
Coronavirus stimulus checks: second round status
The Democrat-led House of Representatives passed the Health and Economic Recovery Omnibus Emergency Solutions (HEROES) Act, which includes a second round of stimulus checks for households, but it probably won't pass the Senate. It's increasingly looking like the Republican-led Senate plans to start from scratch on the phase four stimulus package because the HEROES Act contains many things Republicans in the Senate don't agree with.
Not everyone is convinced that the Senate will start from scratch, however. Western Mass reports that the House is in negotiations with the Senate to bring the HEROES Act up for debate in the Senate. The news outlet cites Congressman Richard Neal, who chairs the House Ways and Means Committee.
Neal reportedly told Western Mass that they "are in discussions with the Senate now." He added that Senate Majority Leader Mitch McConnell has "shifted gears" and said he's now open to negotiation. He also said McConnell has "laid out some markets," and he believes that the bill could go up for debate in the Senate.
The HEROES Act
The HEROES Act includes aid for state and local governments, assistance for hospitals and an advanced retention tax credit for employers to keep workers employed. The bill also includes a second round of coronavirus stimulus checks and an extension of the extra $600 in unemployment benefits, which currently expires at the end of July.
Neal expects there to be "an honest debate about unemployment insurance," and he thinks there is "room for some negotiation" there. However, according to The Wall Street Journal, McConnell said on a call with House Republicans that the extra unemployment benefits will not be included in the next package, citing someone who was briefed on the call.
If the Senate agrees to take up the HEROES Act and debate it, a second round of stimulus checks could arrive much sooner than if it starts from scratch. The next deadline in focus is July 3, which is when the Senate goes on break for two weeks for the July 4th holiday.
What Republicans want included
The reason the HEROES Act might not even go up for debate in the Senate is because Republicans are more focused on helping businesses reopen and getting people back to work. The concern about the extra $600 in weekly unemployment benefits is that some people are getting paid more while they're off work than they would if they returned to work.
To handle this issue, The Wall Street Journal reports that Republicans in the Senate are talking about providing a temporary $450-per-week bonus for unemployed workers who return to work. That would be in addition to what they earn on the job.
Se. Rob Portman of Ohio said his proposal is a win for employees because they receive a bonus for returning to their job, healthcare and retirement savings. He also said it saves taxpayers money and keeps small businesses from going out of business because they will be able to get workers. States should also save money on unemployment benefits because more people will return to work.
Instead of a back-to-work bonus, Democrats want to see a wage subsidy or employee tax credit to keep workers on the payroll. It would cover 100% of each worker's wages and benefits up to $90,000. Some Democrats have expressed an openness to ending the extra $600 per week in unemployment benefits if Republicans can get behind a wage subsidy.
Why a second round of coronavirus stimulus checks is needed
Many Americans have yet to receive their first coronavirus stimulus check, but for those who already received it, the money didn't go very far. Over 39 million Americans are unemployed, so the need for a second round of stimulus checks seems clear.
Business Insider cites data from Stash that shows the first round of stimulus money ran out quickly. Nearly 50% of Americans spent their first coronavirus stimulus check in a week or less. If they hadn't received it yet as of the time of the survey, they planned to spend it in the first week or less.
Columbia Business School did a study that found low-income workers with an annual income of around $30,000 spent over one-third of their check within 10 days of receiving it.
The post Don't expect a second round of stimulus checks in June appeared first on ValueWalk.