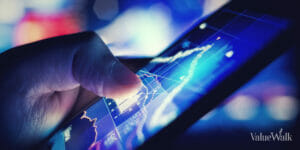 I entered a Google search for the question "Is the stock market efficient or is it not?" The statements that turned up on my computer screen were remarkable in their lack of conviction.
The Efficiency Of The Market
One asserted that: "Markets are efficient in that prices generally reflect available information and it is difficult to profit from active management. However…."
Another stated that: "When people are rational, markets are efficient by definition. When some people are irrational…."
Q3 2022 hedge fund letters, conferences and more
---
Find A Qualified Financial Advisor
Finding a qualified financial advisor doesn't have to be hard. SmartAsset's free tool matches you with up to 3 fiduciary financial advisors in your area in 5 minutes.
Each advisor has been vetted by SmartAsset and is held to a fiduciary standard to act in your best interests.
If you're ready to be matched with local advisors that can help you achieve your financial goals, get started now.
---
Yet another observed that: "The point is not that markets are efficient. They're not. It's just a model. The question is, 'How inefficient are they?'"
We don't know.
We don't know. Would that not be fair to say? We kinda, sorta think that the stock market is kinda, sorta efficient. At least we very much want to believe that. But those statements quoted above suggest that we entertain doubts. If we once possessed a high degree of certainty that the market is efficient, that certainty is gone today.
It's a very important question. If the market is efficient, market timing cannot work. If the market is not efficient, we need to do everything we can to make it more efficient and market timing is the only tool that we have available to us to do that. So we absolutely need to know one way or the other. And, as of today, we do not know.
The killer is that we are not really trying to figure this one out. It's an important question that we need to know the answer to and days go by, weeks go by, months go by, years go by and we are no closer to having confidence that we know what is going on.
This seems strange to me. If I were king of the world, the top issue for study in the investment advice field would be the question of whether or not the market is efficient. If I were king of the world, we would be talking over that question at every internet site that concerns itself with investing topics.
Something is holding us back.
I think the problem is suggested in the first comment that I quoted above, the one that stated that "markets are efficient in that prices generally reflect available information." It's not so.
I know it's not so because I have talked about market efficiency with thousands of investors over the past 20 years and I have learned over and over and over again that the majority cannot bear the thought of hearing all available information about their stock investments.
What Affects The Stock Prices
To understand what is going on, you need to appreciate that there are two kinds of information that affect the price of stocks. The first kind of information is the hard stuff – interest rates, earnings expectations, tax law changes, all that sort of thing. That stuff is easily available.
We are flooded with it. So far as that sort of thing goes, I have zero problem believing that the market is efficient. That sort of thing affects stock prices and investors know about it and adjust the price that they attach to stocks as new data comes to light.
That sort of information is not the only type of information that affects stocks. There's another type of information that plays a role in the setting of stock prices. The soft stuff. Investor psychology, beliefs that investors have about their financial future, beliefs that investors have about where the country is headed and about the ability of policymakers to steer things in a good direction.
Our knowledge of that sort of information is primitive. We know that it must have some effect on prices. But we do not feel comfortable talking about it because it is so hard to quantify the effect of information bits in the emotional realm. So for the most part we ignore that stuff.
We talk on and on about the hard, objective stuff because all that talking about stuff that we have a handle on makes us more confident that we know where things stand. Talking about the hard, objective stuff makes us feel comfortable that the stock market is under control.
It's an illusion. The emotional stuff that we ignore has a big effect. It works on stock prices in a hidden, subterranean way. When a price crash arrives, the effect of the hidden, emotional stuff becomes clear enough.
But price crashes are rare events. It's not only when price crashes arrive that the emotional stuff matters. It's just that that is the only time when the effect of that sort of information becomes too compelling for us to ignore it.
The reason why our thinking about market efficiency is so confused and uncertain is that the objective stuff, which we pay attention to, really is all processed well but the subjective stuff is hardly processed at all.
The market is efficient re the information bits that we care to look at. It is not even a tiny bit efficient re information bits that make us uncomfortable because we do not know how to deal with them.
The market is half efficient. The emotional stuff affects prices. So it is foolish of us not to take it into consideration every bit as much as the hard, quantifiable, objective stuff. We just don't know how to do that.
So we tell ourselves that maybe it is not so very important. Until the next price crash forces us to recognize the great deficiency in our understanding of how stock investing works, the undiscovered continent of investment analysis.
The market can never be truly efficient until we work up the courage to look at all the information that affects stock prices, including our own irrationality. An efficient market is a rational market. The market cannot become entirely rational until the investors who form it take on the project of learning about their own irrationality and figuring out what they need to do to protect themselves from it.
Rob's bio is here.