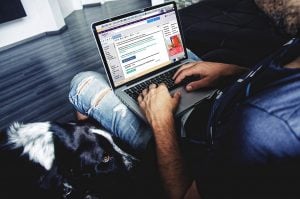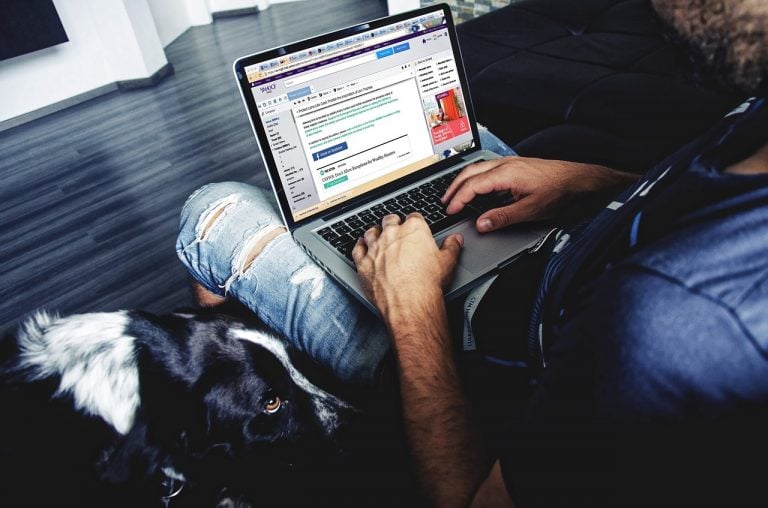 Shareholders should be deeply concerned, Facebook executives' lip service to moderation put lives and the company at risk
Q1 2020 hedge fund letters, conferences and more
Facebook Has Failed To Reduce Hateful Activity
Change the Terms, a coalition of over 55 civil rights groups committed to fighting online hate, responded to today's Facebook annual shareholder meeting that failed to emerge with any changes to reduce hateful activity on the platform. Rashad Robinson, executive director of Color of Change, a member of Change the Terms, was among those presenting at the meeting, with a shareholder resolution that asked Facebook's board of directors to evaluate its ability to manage civil and human rights risks.
Other resolutions voted on at the meeting called for more oversight and greater commitment to civil rights, including the nomination of a board director with civil rights experience; consistency in political advertising policies; and public transparency. With Facebook CEO Mark Zuckerbeg controlling the company through a special class of stock—which gives him 10 votes for every share he owns—all of the independent shareholder resolutions were defeated. However, within the next few days Facebook will be required to provide specific vote totals for the resolutions and that tabulation will provide a sense of how independent non-Zuckerberg investors voted.
For over a year, Change the Terms has met with Facebook representatives to urge them to adopt the comprehensive set of model policies to strengthen and enforce their Community Standards. A number of the shareholder resolutions introduced at today's annual meeting were organized or supported by Open MIC, a non-profit that works with shareholders to foster corporate accountability in the tech sector.
Jessica J. González, co-founder of Change the Terms and co-CEO of Free Press, said:
"Today Facebook had a chance to show us they could listen to users to reduce hateful activities on their platform and all we witnessed was another colossal failure. Despite several shareholder resolutions to commit to a civil rights report, ensure their political advertising policies apply to all users, and appoint an independent chair of the board, they emerged empty-handed.
Change The Terms Sounds An Alaram On Facebook Executives
"Shareholders and Facebook leadership should be deeply concerned about Facebook's reputation, as public calls grow louder for responsible moderation and enforcement to minimize the danger of white supremacists, conspiracy theorists and peddlers of misinformation on the platform. Had Facebook executives adopted any of the Change the Terms model policies to reduce hate over the last year, we wouldn't need to sound the alarm on the platform's innumberable failures, like the hundreds of white supremacist pages revealed in a report last week. Every shareholder should continue to pressure the company to take meaningful and immediate action to purge hateful activities from their platform before more lives are lost. We will continue to organize until we have an outcome that takes Facebook's megaphone away from hate mongers and protects public safety."
Michael Connor, executive director of Open MIC, said:
"Facebook's problems can only be fixed by the company's senior management and its board of directors. Hate speech and disinformation threaten the safety and rights of millions online, especially for people of color. As business leaders in a time of crisis, and with the 2020 elections not far off, Mr. Zuckerberg cannot avoid the inevitable. He needs to address these critical issues now."
Yesterday, ahead of today's annual shareholder meeting, several Change the Terms members joined a Facebook "Stakeholders Meeting," outlining how diverse communities have been harmed by Facebook's policies and the clear steps Facebook must take to improve user experience and safety on its platform. Stakeholders offered a number of resolutions urging the company to ban white supremacists, remove pages organizing armed protests, and commit to ongoing transparent inspections by outside auditors.
Change the Terms, a coalition of over 50 civil rights groups, has the most comprehensive model policies for Big Tech to adopt in order to reduce hate online, protect public safety and respect diverse voices: www.changetheterms.org/terms.
---
Change the Terms is a coalition calling on Big Tech to institute and enforce service agreement prohibitions on hateful activities to protect public safety and respect diverse voices. The coalition includes more than 50 civil rights, human rights, technology policy and consumer protection organizations dedicated to encouraging social media sites, payment processors and chat services to commit to fair, effective and transparent rules and practices for content moderation.
The post Change the Terms Slams Facebook Executives' "Colossal Failures" appeared first on ValueWalk.