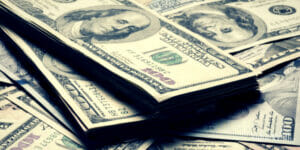 In his Daily Market Notes report to investors, Louis Navellier wrote:
Bipolar Markets
Market volatility continues, and we've now given back most of the November 30th spike.
Stocks have gone bi-polar following Jerome Powell's comments on November 30th. First, surging dramatically on the interpretation that he had announced some sort of pivot in monetary tightening when he said it was probably time to slow the rate of increases, and now re-reading the same tea leaves and focusing on the part about probably having to take rates higher for longer than he previously thought.
Q3 2022 hedge fund letters, conferences and more
The volatility abounds beyond stocks with interest rates being whipsawed, as are energy prices, and currencies, though all are notably lower than they were before Powell spoke.
While China has been easing Covid rules, their economy has yet to begin a meaningful rebound. Europe has gone ahead and enforced their restrictions on Russian crude oil, including blocking the use of oil tankers, yet crude is back to near-term lows. Volatility presents opportunities to pick up bargains on pullbacks and exit names on spikes.
Cash Is King
If there is a marked economic slowdown next year, which is still no certainty, it is pretty likely that cash flow will be king, not projections of high sales and profit growth. Not only will strong cash flow provide a cushion for lower sales and higher interest rates, it also allows companies the flexibility to continue dividend payments and share buyback programs, even to make cheap strategic acquisitions.
The strong typically get stronger in a recession. The best way to play companies with weak cash flow is to buy them when the pessimism has driven their stock price down to levels that make them attractive acquisitions. But there's no good reason to hold them while they fall to these levels.
Stay focused on companies with strong cash flows, energy remains attractive even as crude falls below $70 (when supposedly Biden will start refilling the strategic reserve), and don't disregard dividend yield as over the long term dividends have been a meaningful part of the total return in stocks.
Finally, don't be surprised if despite this pullback in stocks since the "Powell spike" on the 30th that stocks are still able to rally strongly in the second half of December.
Coffee Beans
Japan has consistently placed first or second in terms of the percentage of the population being considered gamers, with a penetration rate of 53% in 2017 and 58% in 2022 earning them the top spot in both years. By 2027 though, the United Kingdom will most likely overtake Japan in terms of user penetration with 70% of UK residents expected to qualify as gamers. Source: Statista. See the full story here.