Stocks continue to push up and on Thursday the NASDAQ made a new intraday high. As I have mentioned on the Market Buzz show, it is always important to watch how a market moves as it goes through a prior high. There is no real method of determining what investors will do at the prior high, until the price action occurs. While tech names have been the big leaders coming out of the hole, the breadth of the market has been expanding as the euphoria around the tech names has been mellowing of late.
The mellowing can be seen as the relative strength uptrend compared to the $SPX has shown these big leaders are not continuing to outperform the broader index. This is always an important check point, as this particular case it does seem that the investors are rotating into a broad cross section of new names and away from the big names.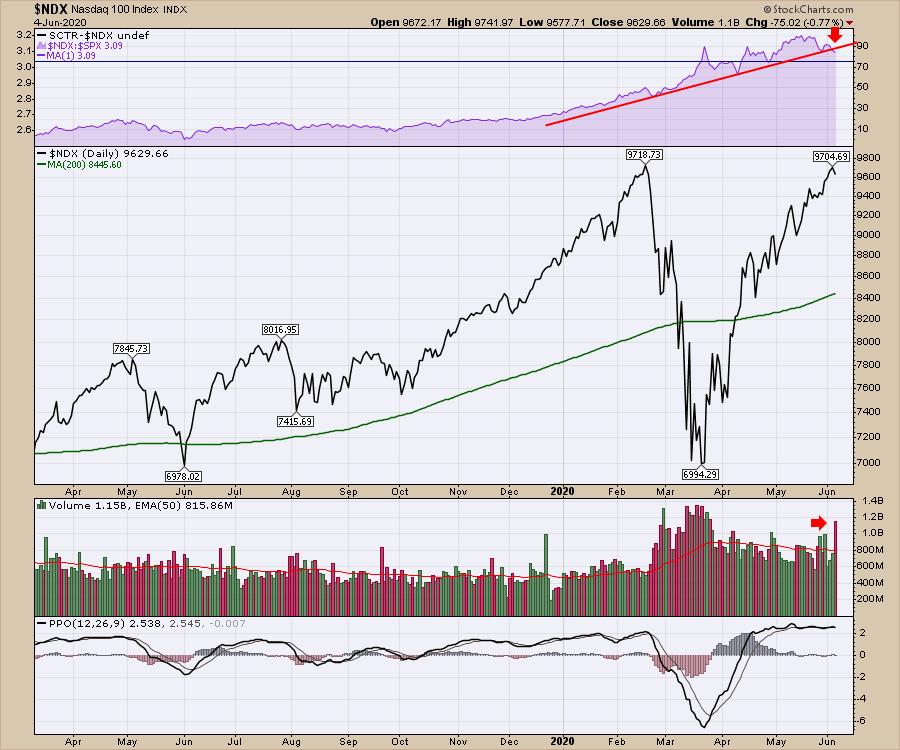 As the $SPX continues higher, if the Nasdaq starts to underperform here, we'll need to watch to see if it starts causing other areas of the market to come under selling pressure.
Currently, my breadth measures suggest the market is firing on all cylinders. By looking at these measures it is important to keep context that perhaps the big names were overbought, and now some of the buying pressure can move to other names in financials, industrials, metals etc.
On the Industrial sector chart below, we are seeing the opposite reaction of what the Nasdaq 100 relative strength is doing. The purple area has broken the down sloping trend line and is breaking to the upside. It is this sector rotation that gives us the opportunity to find some nice moving areas of the market while the big tech names stall a little.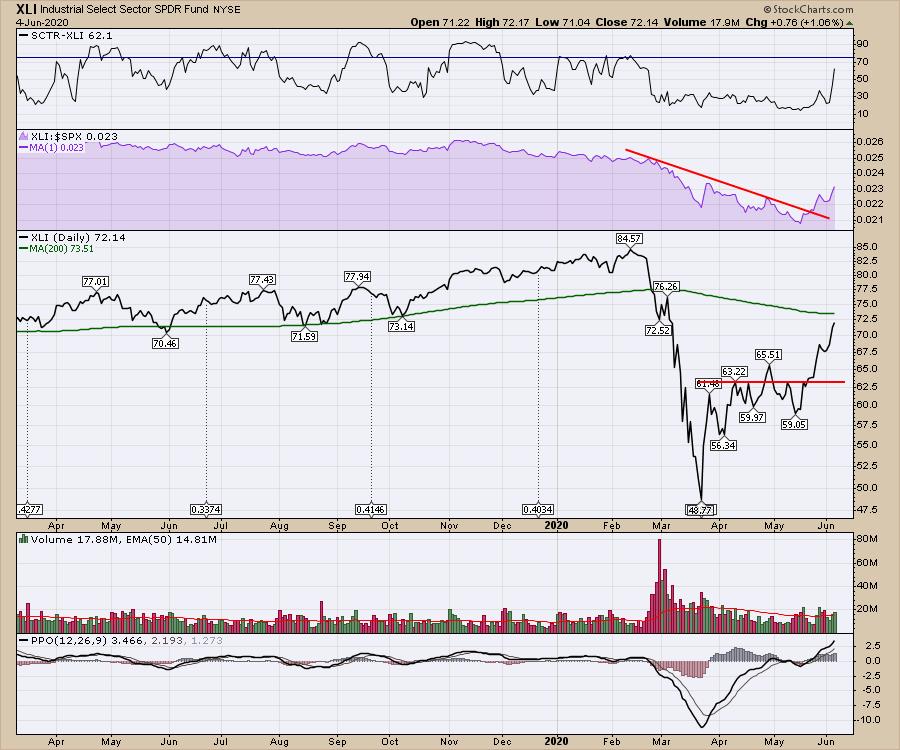 In the chart below, I show all of the mega cap names that have been the horsemen off the lows.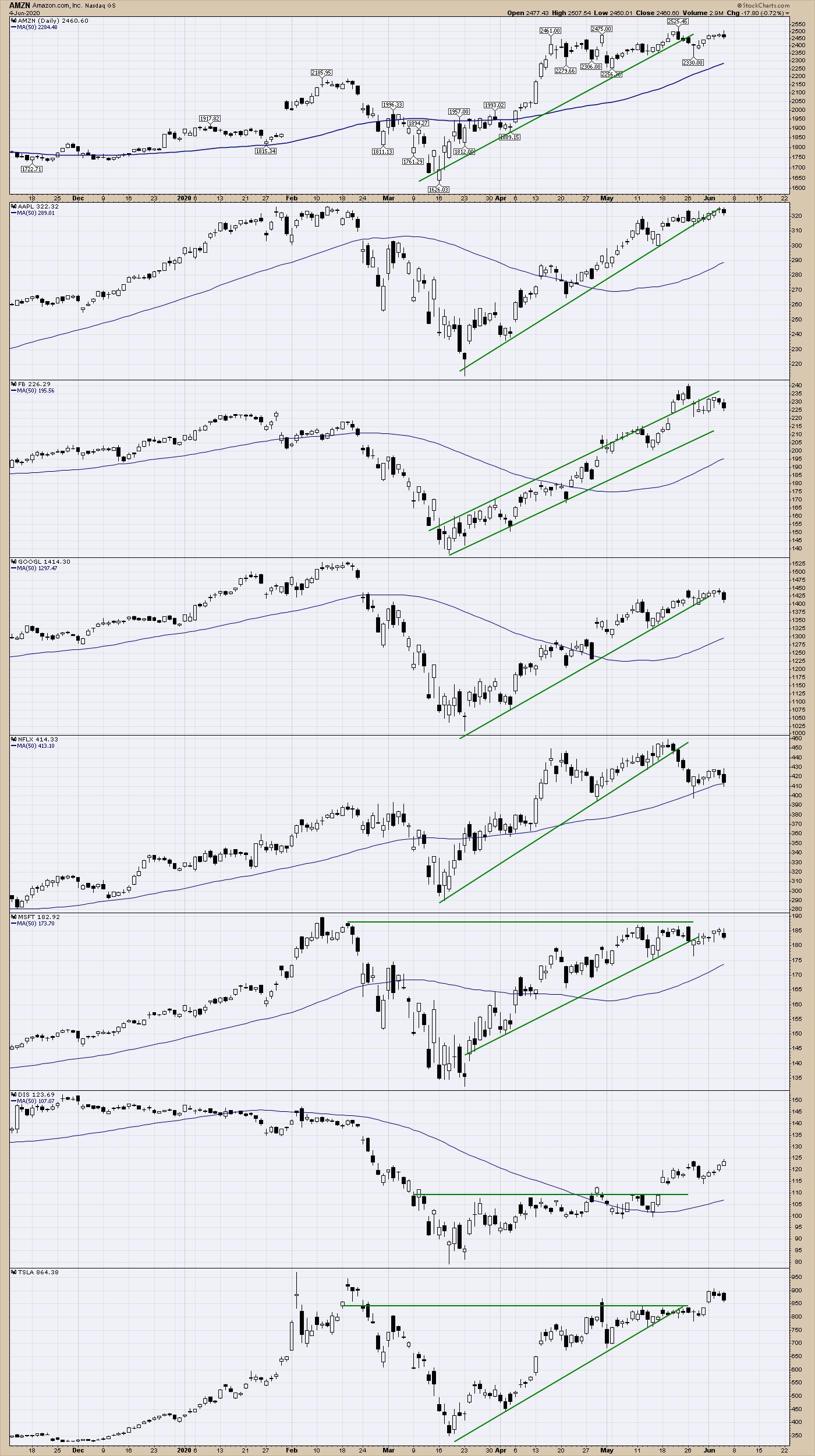 We are seeing all of these charts struggle to break out to new highs. So as this market continues to push higher, it will be with different names apparently than the ones that have been leading. For investors, it is important to take this change and adapt.
If you missed my Market Buzz about testing old highs, you can catch that here.
Market Buzz