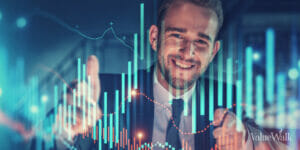 It has been a challenging year on the market amid surging inflation and aggressive monetary tightening by the central bank. Investors and analysts have been burning the midnight oil extra hard this year, scrambling in all sorts of directions to find cushioning assets that can shield their portfolios from a potential recession.
Right from the start companies went on a cut-back rampage, slashing their forward-looking guidance for the year, while others were seen embarking on mass employee layoffs in an attempt to save their bottom line.
Q3 2022 hedge fund letters, conferences and more
Industry leaders were seen having to make hard and costly decisions this year, as consumer spending suddenly dropped on the back of slowing economic growth and prosperity. Additionally, some sectors were harder hit than others, and in this case, tech was seen as one of the many sectors where investors were hitting the brakes the hardest.
Slower social media ad spending, which according to Standard Media Index's September 2022 Core Data report, showed a 5% year-over-year decline had driven social media companies, including ad spending on Facebook, YouTube, and Instagram into a downward spiral.
Now, with 2022 steadily coming to a close, not all is lost, and there are still some winners among the scarps that could provide investors with a hopeful ending to the year. The wild wild west of tech could see some being left out of the top picks for 2023, while new contenders silently climb the ladder to the top.
Though some investors are left sharing the bearish sentiment among themselves, some interesting companies are lining themselves up for another outstanding year of market performance.
Datadog Inc
Big tech has been thrown around in all sorts of directions this year, and much of it is due to advertisers spending less on marketing as consumer demand declined.
For what it's worth, big tech entails a broad spectrum of categories, and in this case, we see how cloud computing trailblazers such as Datadogg (NASDAQ:DDOG) have managed to come out on top despite all the volatility in the background.
The cloud computing giant, which primarily sells its products and services to corporate customers, managed to raise its sales guidance for three consecutive quarters this year. Quarter 3 revenue jumped by 61% to more than $437 million, leaving the company to further raise its full-year guidance to $1.6 billion.
Growing revenue and sales are based on the fact that Datadog supplies companies in the healthcare, gaming, retail, and entertainment industries with cloud computing services and software.
On the stock market, DDOG prices were stable and presented themselves with resilience, having to see prices edge lower at the end of the summer, only to start climbing back up again. The company has more than 2,000 customers dishing out around $100,000 or more per year for its services, so it doesn't come as a surprise that Datadog reported a 44% in customer turnover during Q3.
Snap Inc
Much like other high-rolling tech players, social media giants also took a hard beating this year.  Lower consumer interest and active monthly users have meant that investors are shying away from big social media names, only to come back for contenders that present potential growth opportunities leading into the new year.
Yet, it's reminded that anything you want can be found on social media these days, from consumer goods to niche services.
Unlike its competitors, Snap Inc (NYSE:SNAP), owner of the popular social media app, Snapchat has rebounded from a late-year slump during the early weeks of November. SNAP stocks jumped by 2.89% in single-day trading, against the broader decline of the S&P 500 which was down by 0.17% on November 11.
There is however the fact that SNAP has lost around $0.69 per share in the last 12 months, but its price point and forward-looking guidance could prove lucrative for investors who are jumping to sell their shares.
Currently, Snapchat sees more than 319 million daily active users across several regions, with the majority of its revenue coming from advertising in the U.S. and Europe. This could potentially be a drawback for the company as many businesses cut back their advertising dollars, but the company and its executives are working on getting rising costs under control and making some changes to the firm that could help pay off in the long run.
Arista Networks
Unlike traditional network providers such as Cisco, Arista Networks (NYSE:ANET) is largely focusing on further developing and improving its Extensible Operating System (EOS). The EOS service utilizes artificial intelligence that helps to keep their software systems running at optimal performance.
On top of the fact that the company has a strong forward-looking service that enjoys plenty of support, the overall core activity of the company lies within data center networking.
Currently Arista has a 41% stake in the 100G, 200G, and 400G switches market share, while Cisco comes in second. The company has further been developing innovations that will interlock with cloud computing, data applications, and light-speed networking centers.
For what it's worth, the company enjoyed an outstanding Q3 revenue growth of more than 57% which helped earnings jump to $1.13 per diluted share. Already there has been strong guidance coming from core management, with executives looking to drive market value to more than $35 billion in the coming three years.
The company has both the resources and ambition to grow its data centers. The timing of this couldn't be less perfect, as demand for high-speed internet data centers has been growing at a steady pace over the last few years.
A Final Look
Tech companies have been through a bumpy ride, and investors can testify to this as they saw some of their most beloved tech stocks tumble. Though the outlook may seem bleak, to some extent, there are still some valuable opportunities that lay scattered among the beaten-down tech stocks that many investors have disregarded.
Now would be a time to evaluate current strategies and consider how some of these picks will help promote modest portfolio growth, or perhaps even stability against the backdrop of broader volatility.