Every weekend, my "Sunday Portfolio Review" ends with the same rigorous search process. With my market evaluation and portfolio analysis routines complete, I turn my attention to the discovery phase.
This is the fun part. I sit down with all the results of the scans I've been running during the week. I sweep all of my watchlists and run through dozens of charts, sometimes even hundreds. I'm looking at what's out there that I don't own – what's working, what's trending, what's strengthening, what's making new highs and starting to set up for a high-probability trade. At the end of it all, I carefully narrow my list of potential trading opportunities down to a very select group of just 10 names.
This is the list of "10 I'm Stalking".
If you follow me on Twitter (@GraysonRoze), I share out the list of "10 I'm Stalking" before the start of each trading week. You can keep tabs on the names I'm watching each week and the charts I'm stalking as possible trade targets. I am also posting that full list of 10 here in The Traders Journal, as you'll see below. You can click on each chart individually to see the live version, or Click Here to see the full "Shared ChartList" with all 10 charts at once. If you're a StockCharts Member, you can even save the entire list into your own account from that shared list!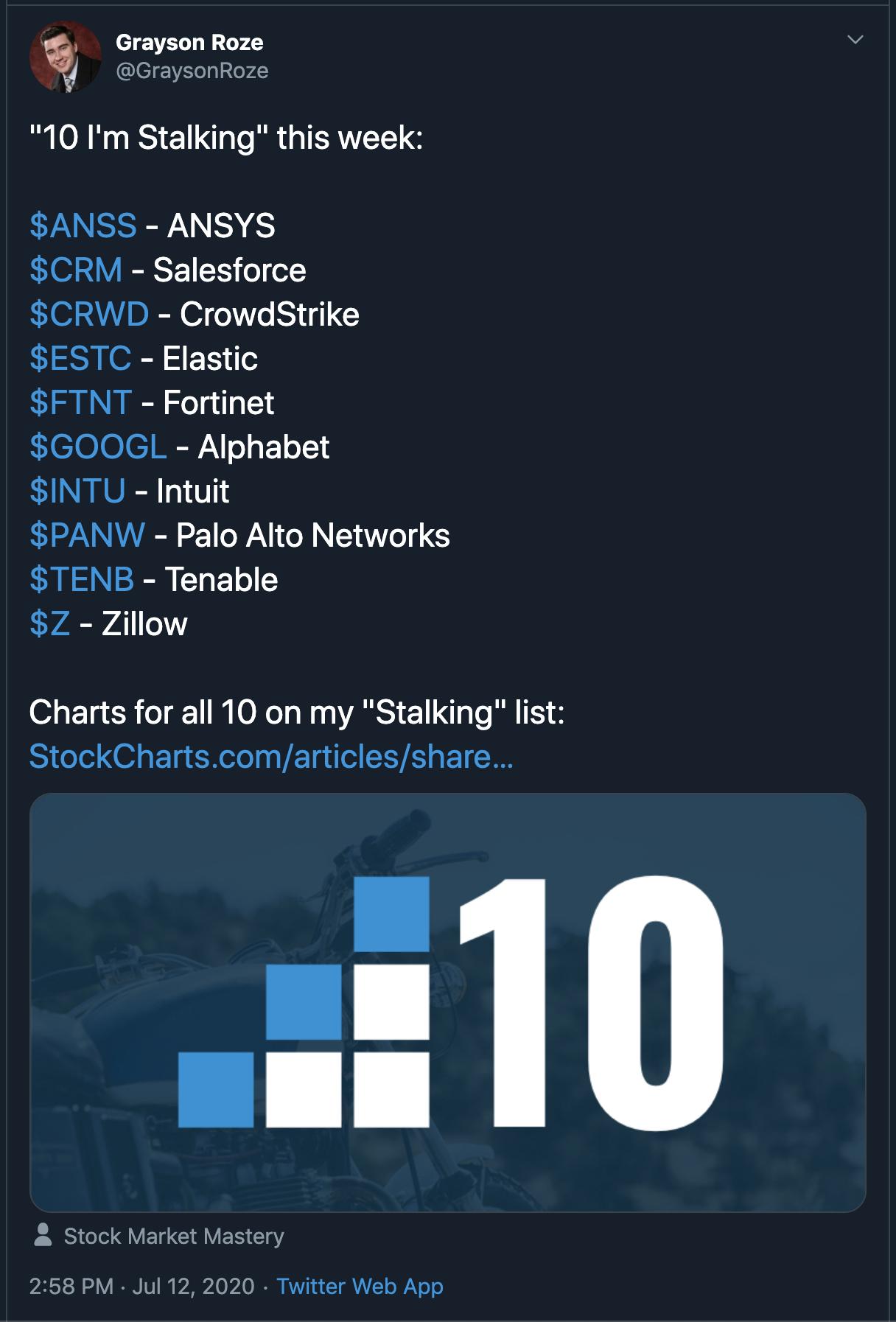 ---
ANSS – ANSYS, Inc.
"Engages in the development and marketing of engineering simulation software and services."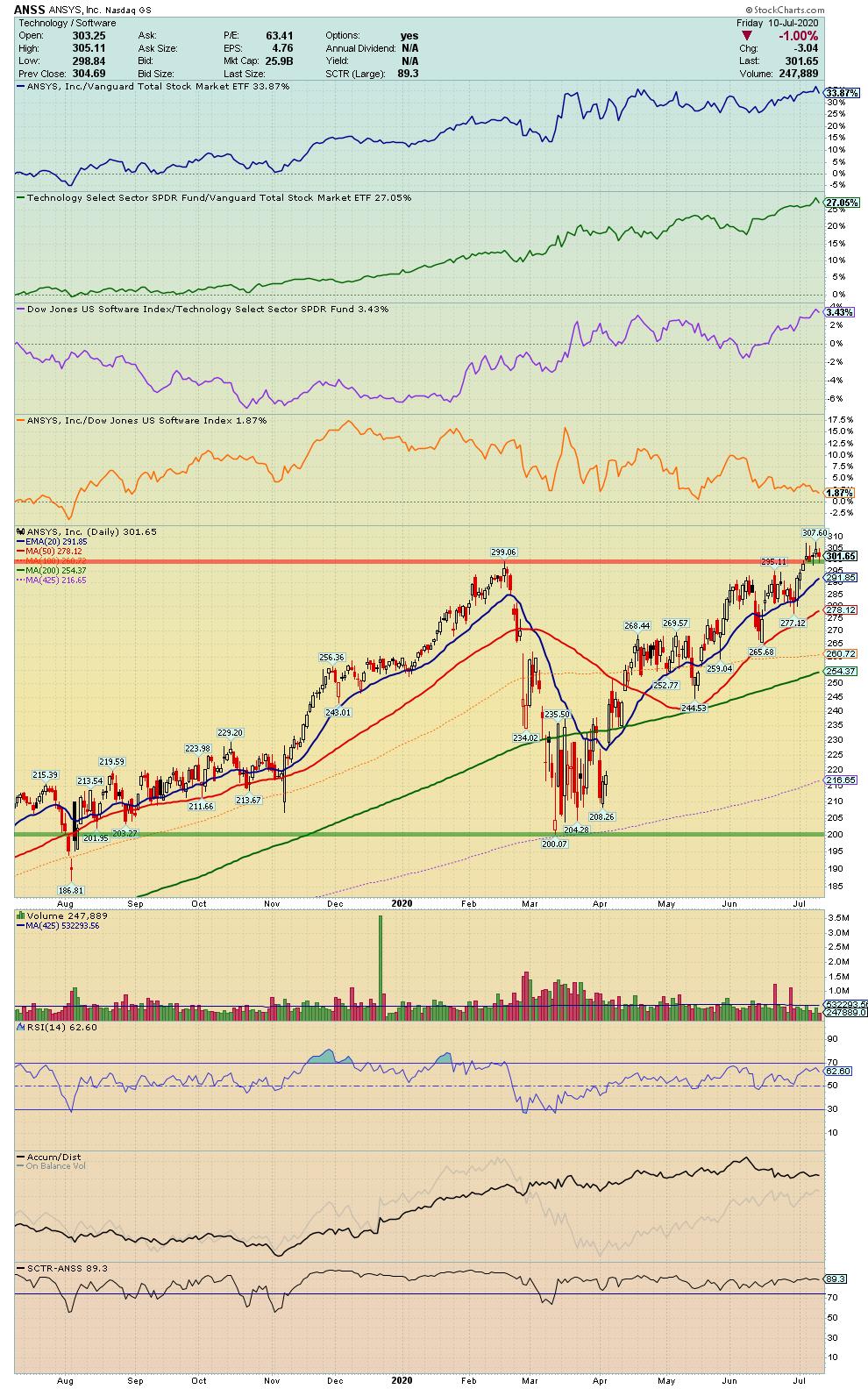 ---
CRM – Salesforce.com, Inc.
"Engages in the design and development of cloud-based enterprise software for customer relationship management. Its solutions include sales force automation, customer service and support, marketing automation, digital commerce, community management, collaboration, industry-specific solutions, and salesforce platform."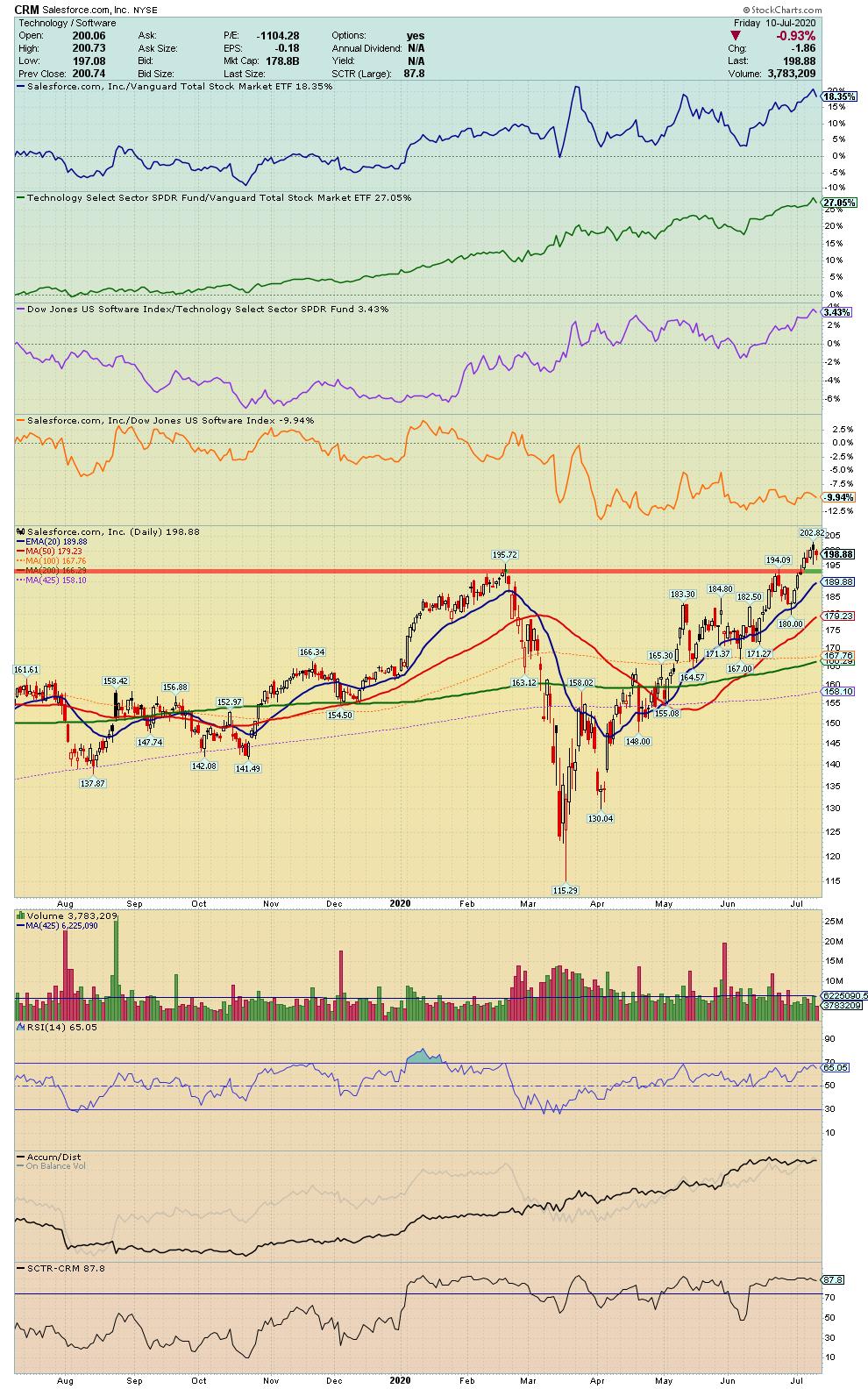 ---
CRWD – CrowdStrike
"Engages in the provision of cloud-delivered solution for next-generation endpoint protection that offers cloud modules on its Falcon platform through SaaS subscription-based model."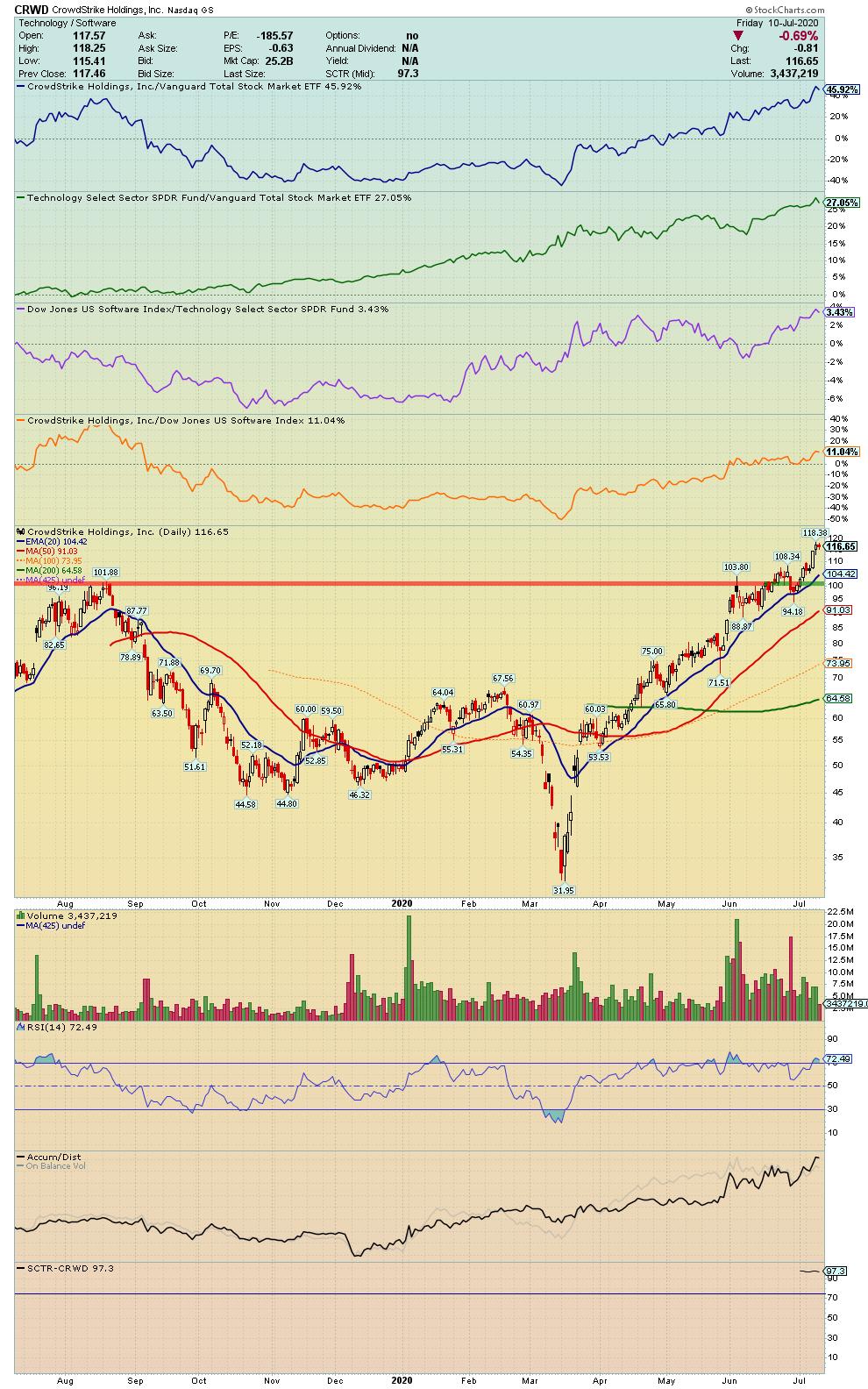 ---
ESTC – Elastic
"Engages in the provision of open source search and analytics engine services. It offers Elastic Stack, a set of software products that ingest and store data from various sources and formats, as well as perform search, analysis, and visualization."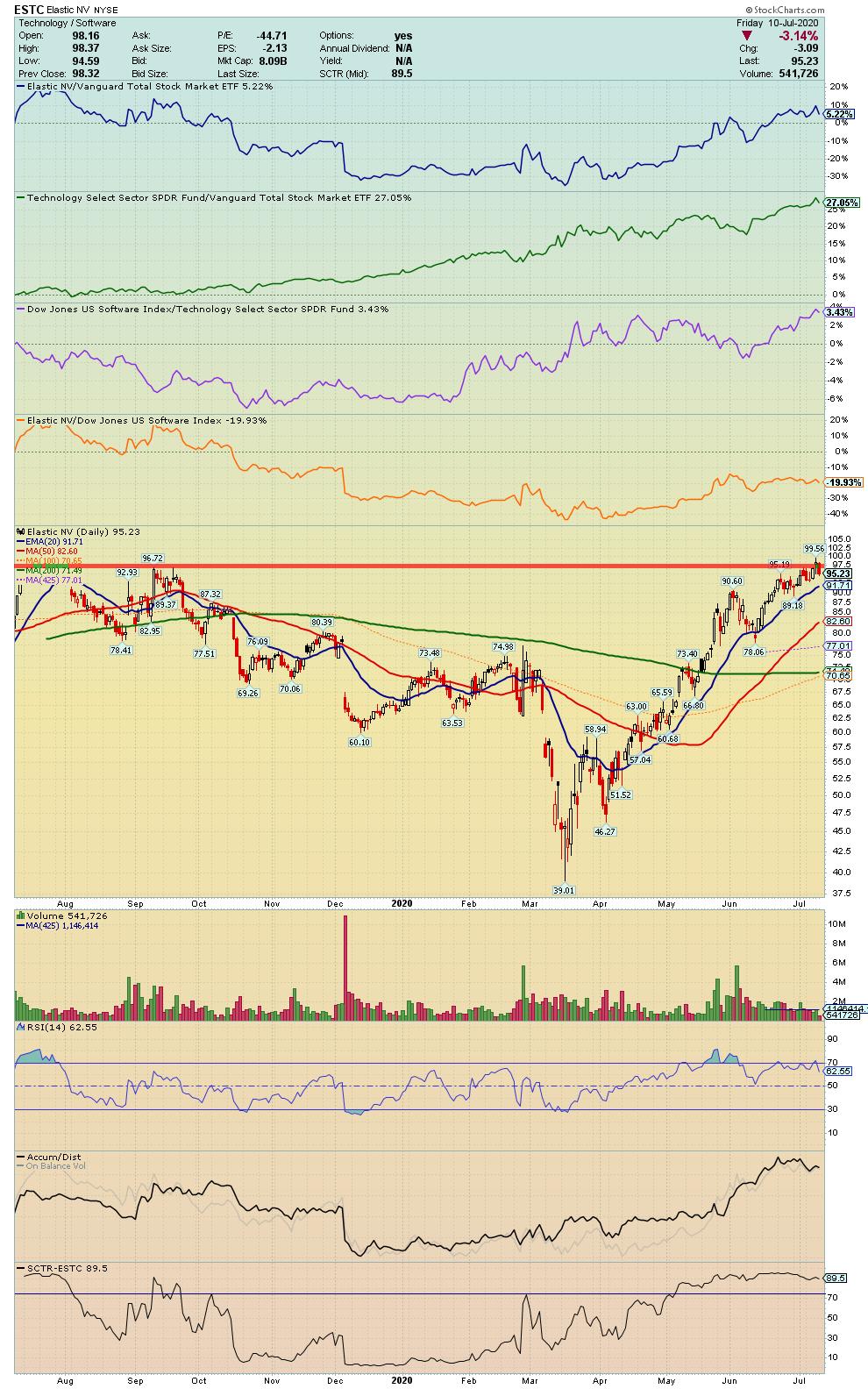 ---
FTNT – Fortinet Inc.
"Provides cybersecurity solutions to variety of business, such as enterprises, communication service providers and small businesses. It operates through the following segments: Network Security; Infrastructure Security; Cloud Security; and Endpoint Protection, Internet of Things and Operational Technology."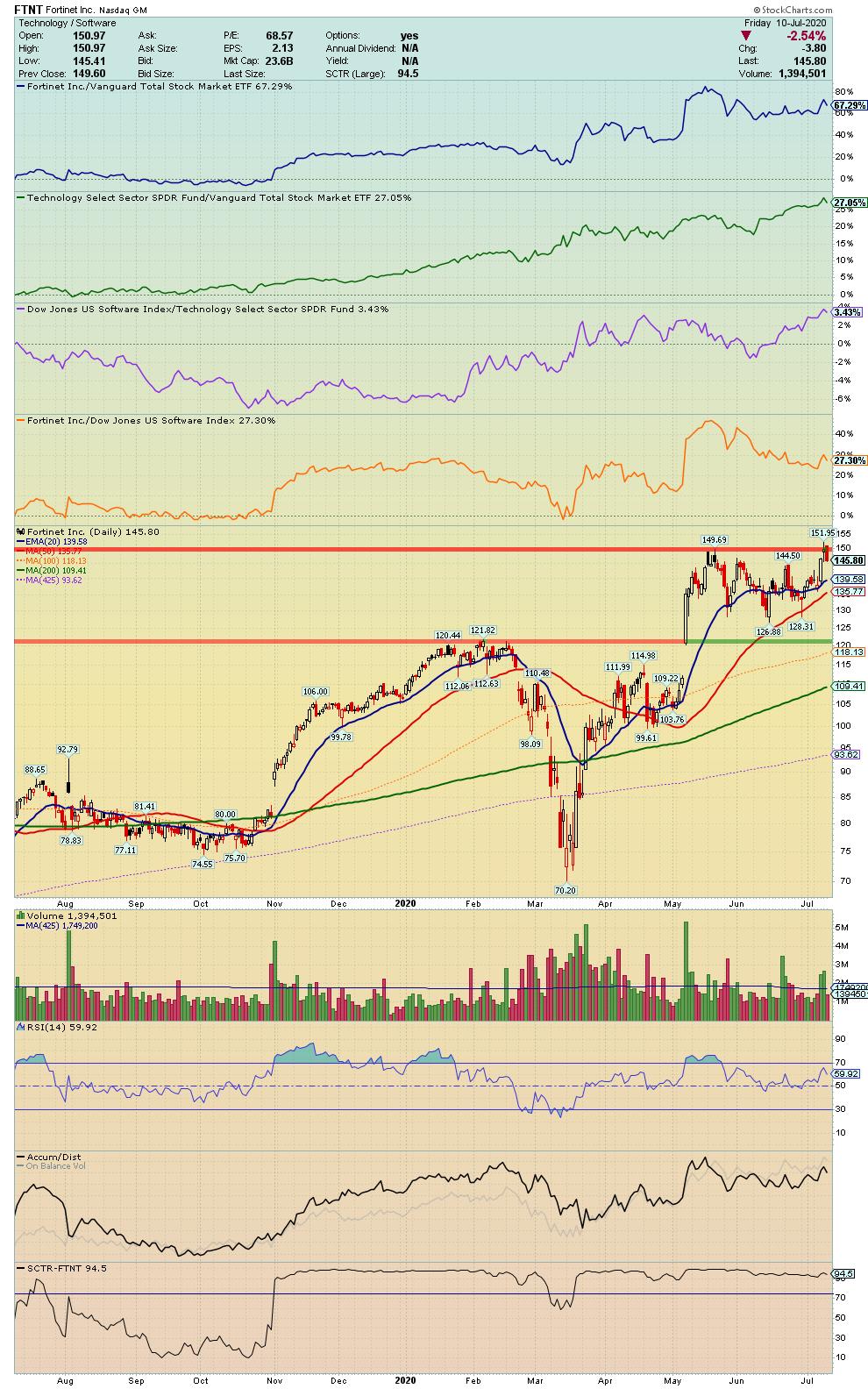 ---
GOOGL – Alphabet Inc.
"Operates through the Google and Other Bets segments. The Google segment includes its main Internet products such as ads, Android, Chrome, hardware, Google Cloud, Google Maps, Google Play, Search, and YouTube. The Other Bets segment consists of businesses such as Access, Calico, CapitalG, GV, Verily, Waymo, and X."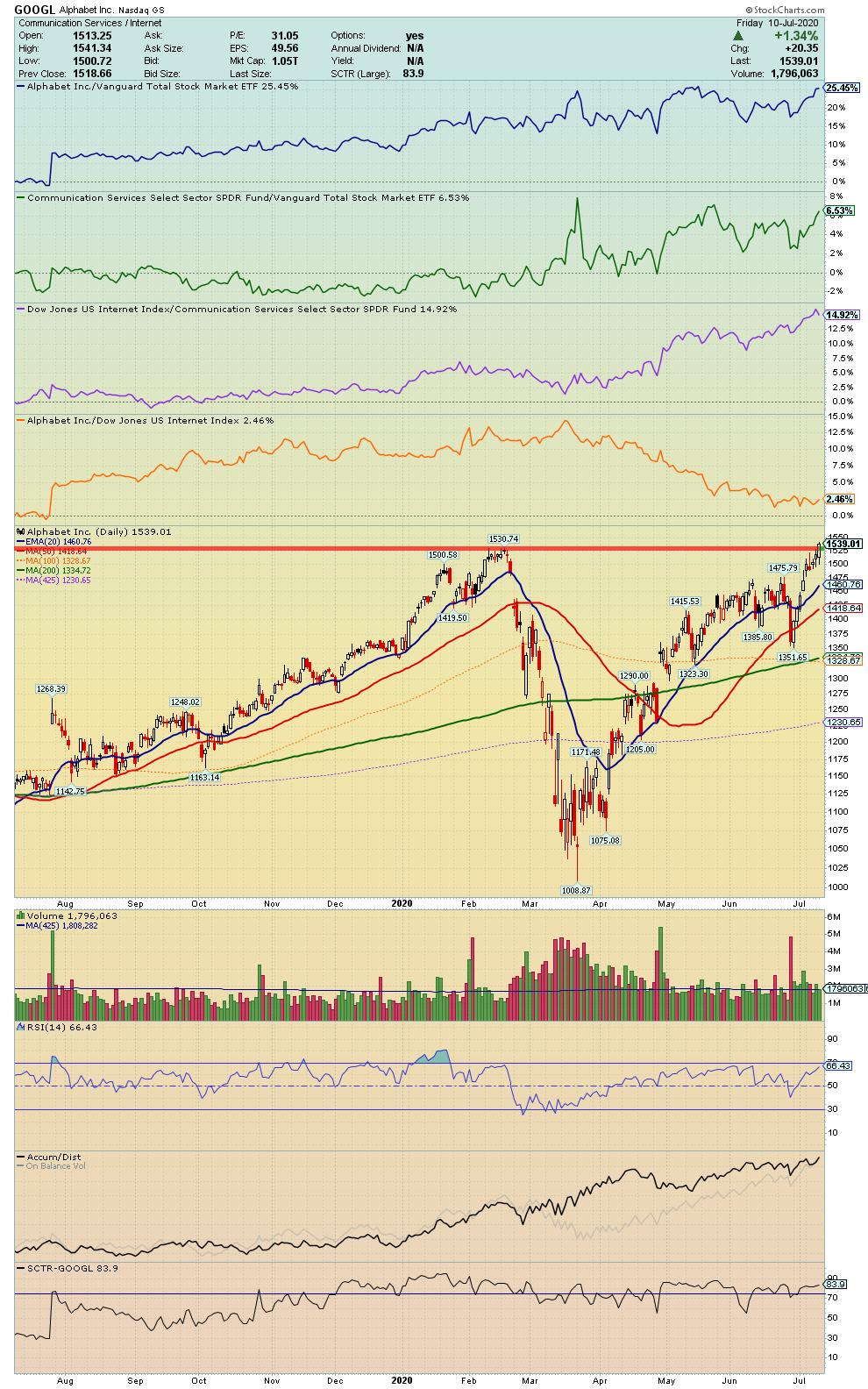 ---
INTU – Intuit, Inc.
"Engages in the provision of business and financial management solutions. It operates through the following segments: Small Business and Self-Employed; Consumer; and Strategic Partner."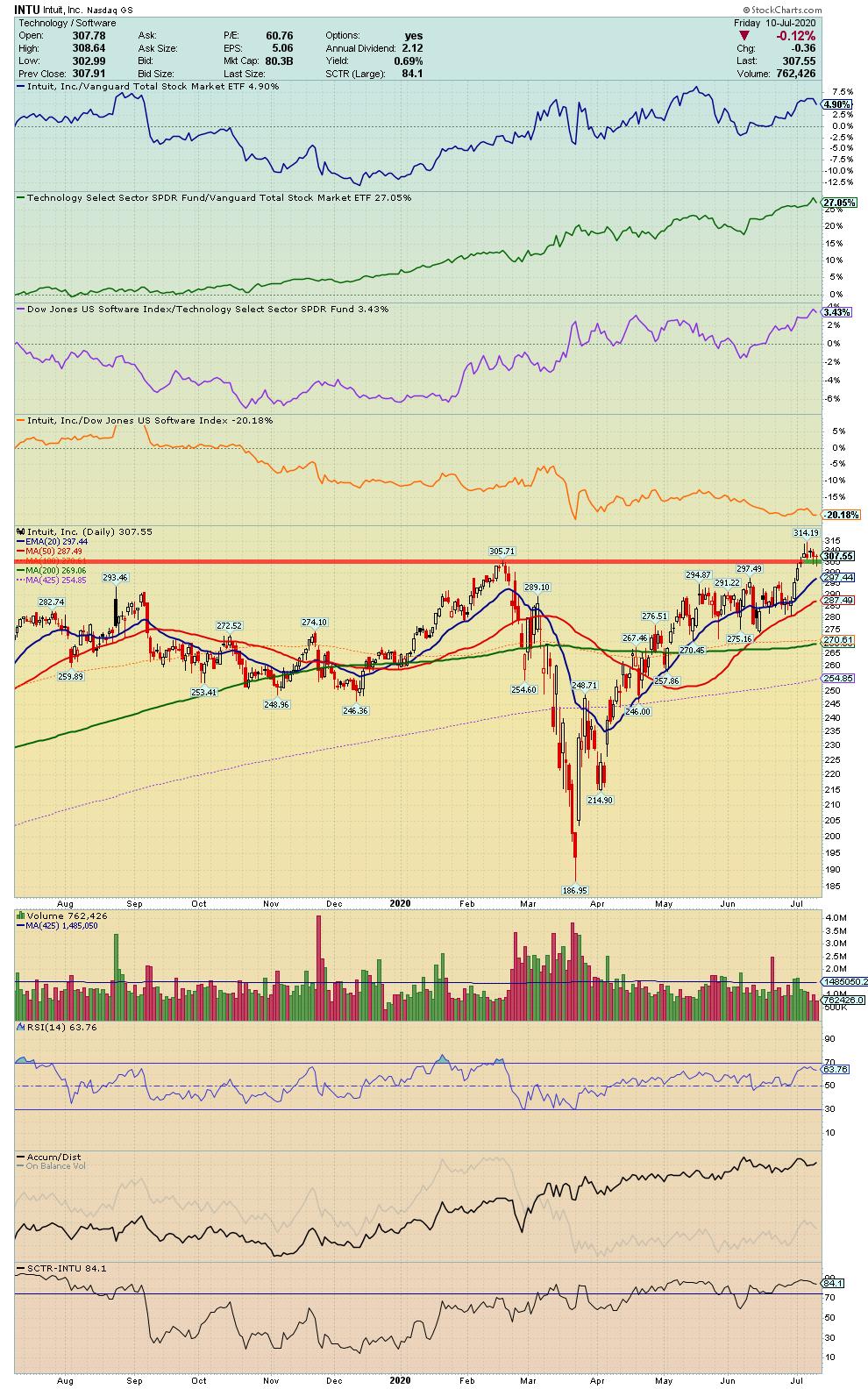 ---
PANW – Palo Alto Networks Inc.
"Engages in the provision of network security solutions to enterprises, service providers, and government entities."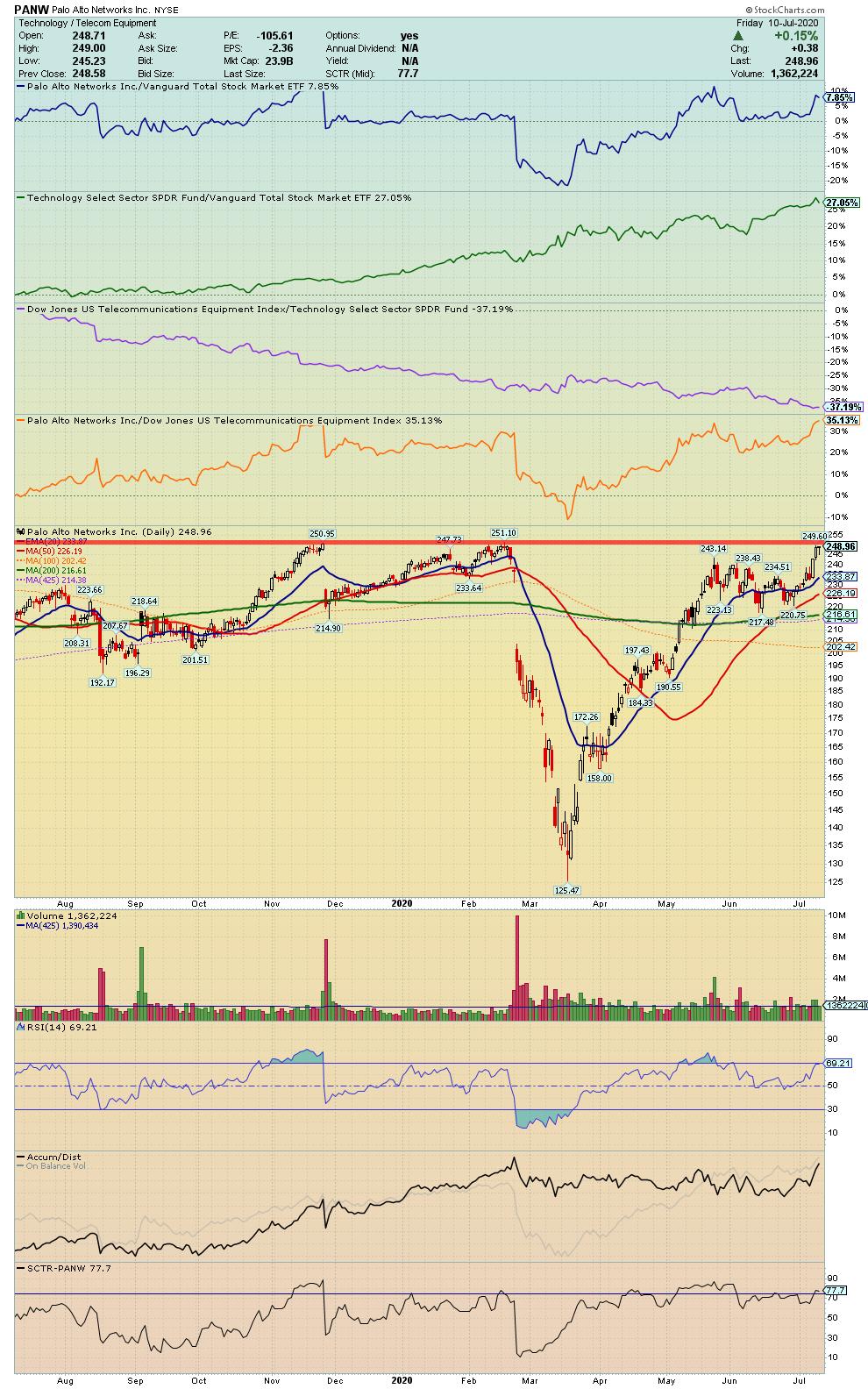 ---
TENB – Tenable
"Engages in the development of security software solutions. It offers Cyber Exposure which is a discipline for managing and measuring cybersecurity risk in the digital era."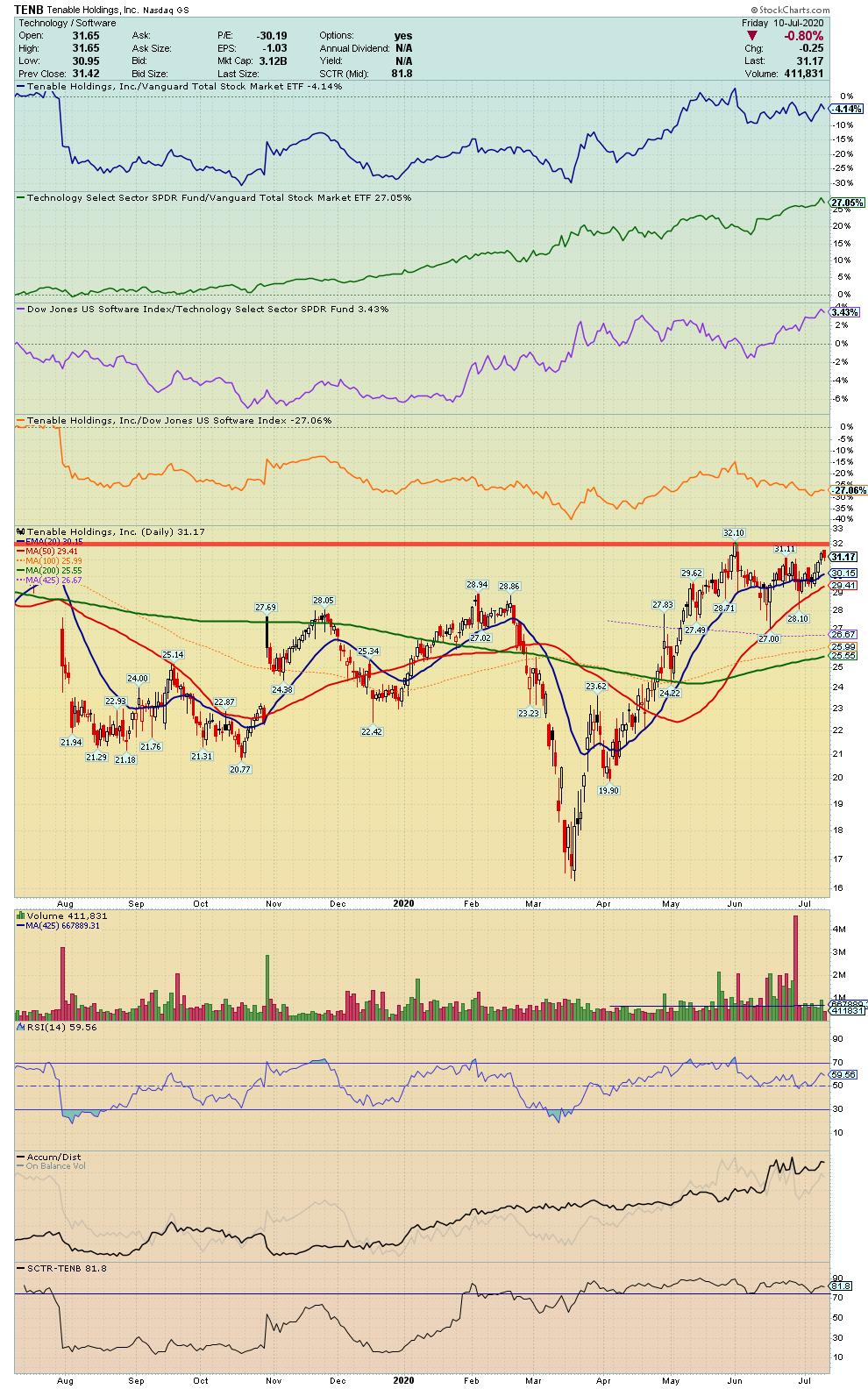 ---
Z – Zillow Group, Inc.
"Engages in the provision of real estate and home-related information marketplaces on mobile and the web."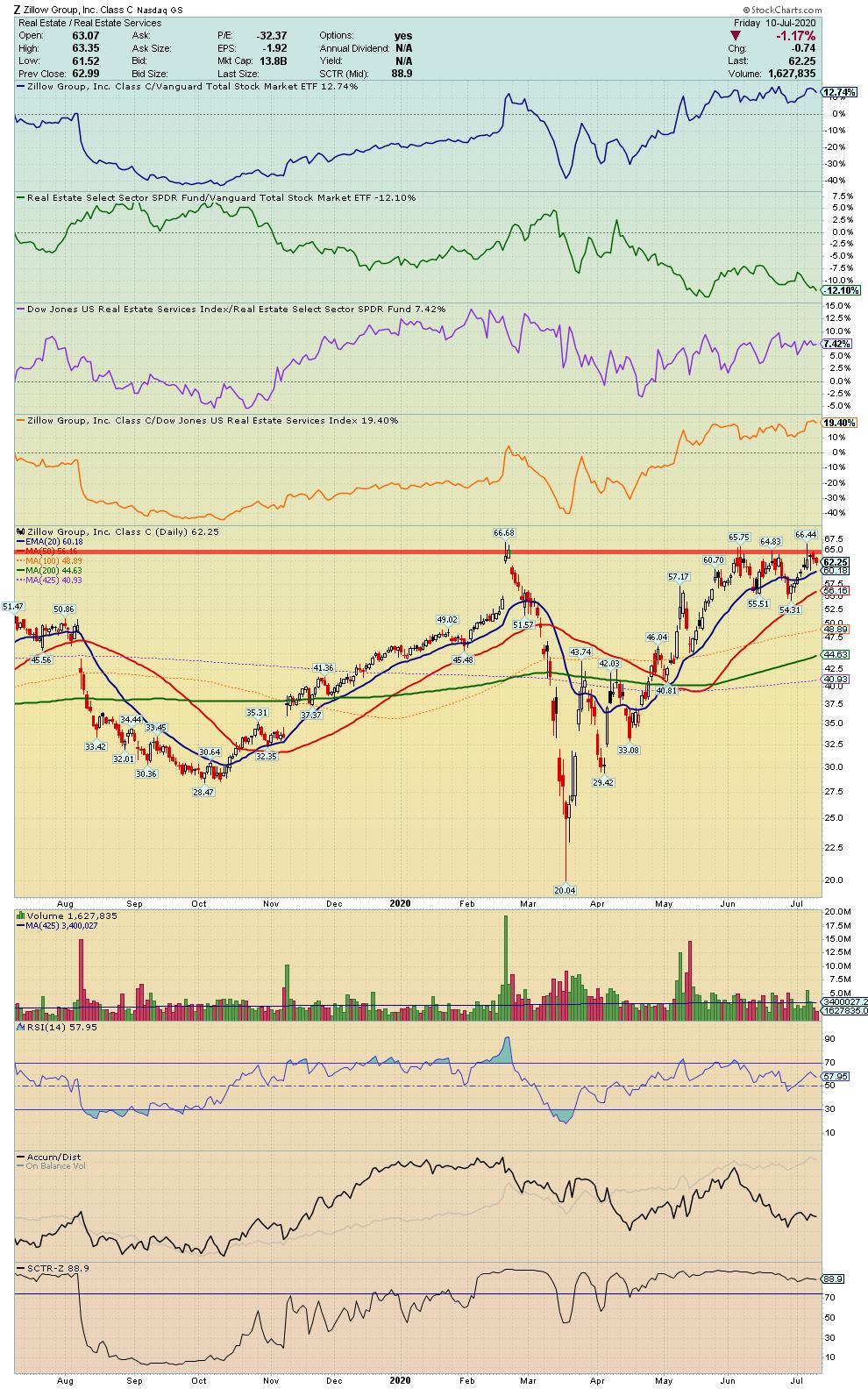 ---
Chart on, my friends.
– Grayson Roze
VP of Operations, StockCharts.com
Author, Trading For Dummies (Wiley, 2017)
Author, Tensile Trading: The 10 Essential Stages of Stock Market Mastery (Wiley, 2016)
Co-Founder, StockMarketMastery.com
Twitter: @GraysonRoze