When a stock, industry group, or sector breaks out before earnings season, that's generally a signal that Wall Street is anticipating solid results. Whether the breakout is sustained, however, boils down to the actual earnings results. In the case of trucking ($DJUSTK), the breakout has been made. This is no small breakout either. When you see multiple years of consolidation on a weekly chart, and THEN a breakout, it is typically much more meaningful. Check out this impressive breakout by the DJUSTK: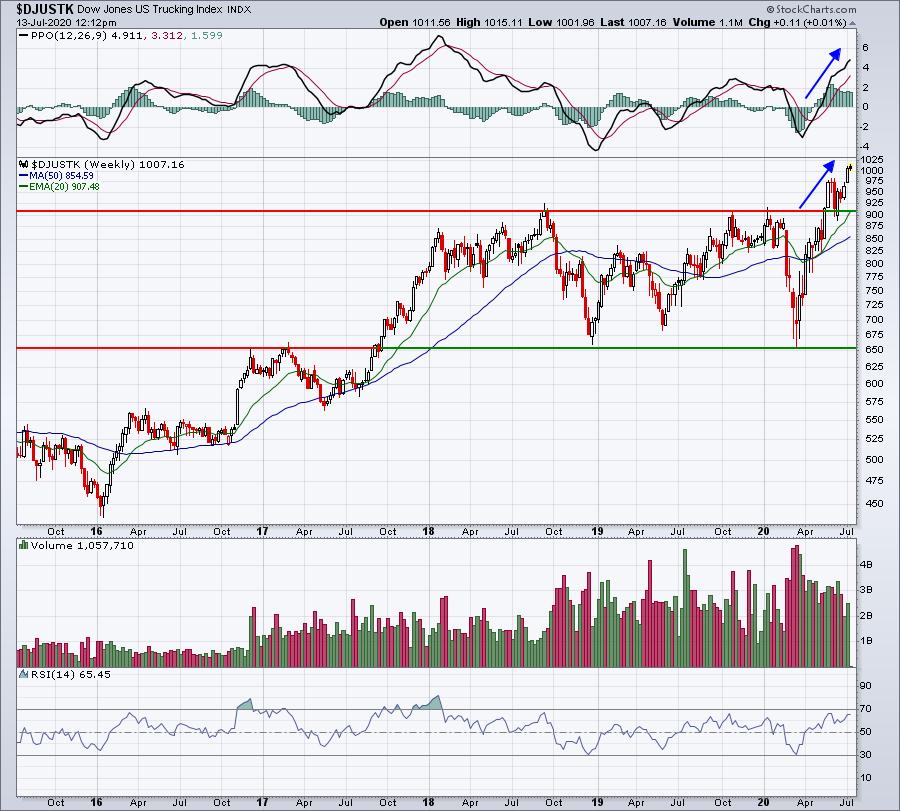 There are a number of trucking companies that are expected to report better earnings and perhaps even lift guidance. Old Dominion Freight Line (ODFL) is one of the largest trucking companies and sports a current SCTR score of 94. C. H. Robinson Worldwide (CHRW) is another large cap trucker, but it has been a big laggard relative to its trucking peers. The key stock that I'm focusing on right now is J. B. Hunt Transport Services (JBHT). The company just broke out to a 5 month relative high to its peers and it's set to report its quarterly results on Thursday after the market closes. JBHT is a $13 billion trucking company and its EPS expectations are at $.84, according to Zacks.com. I expect JBHT to report higher earnings, however, based on its recent outperformance: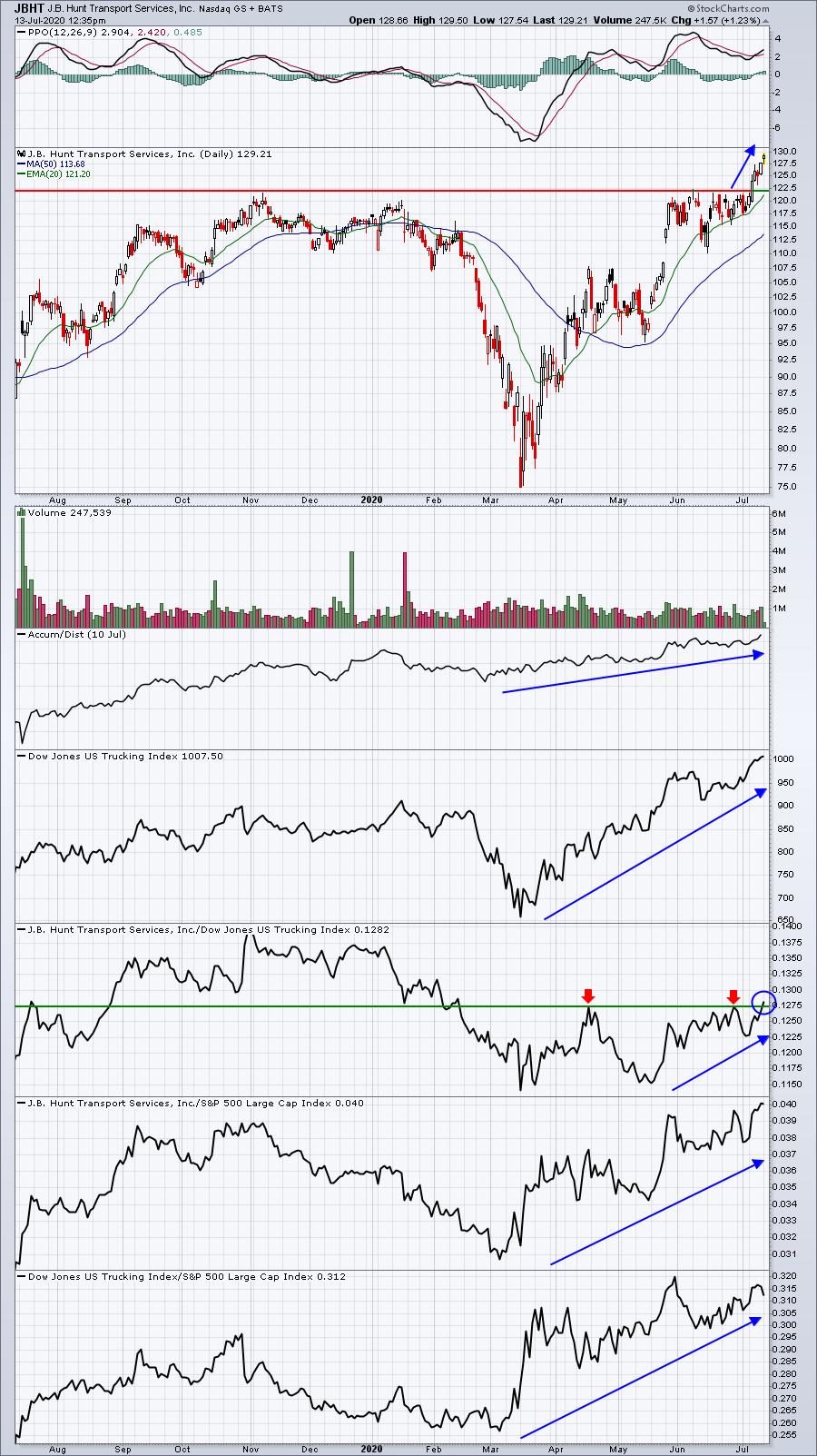 If a leader or an emerging leader fails to follow through with a solid quarterly report, it can set the whole group back. I don't believe that's going to happen here though. I'm a believer in relative strength and I'm seeing JBHT excel relative to its peers and to the benchmark S&P 500. Furthermore, trucking has been the best industrial industry group BY FAR over the past 6 months, gaining 13.92%. It's one of only three industrial industry groups above the flat line (out of 16 industry groups in total) over those 6 months and the next best group – industrial suppliers ($DJUSDS) – trails by more than 11 percentage points. If the industrials sector (XLI) has a glimmer of hope, trucking is it.
Later today at 4:30pm ET, I'll be hosting a free public event, "Q2 Earnings – Sneak Preview". I'll be discussing some recent earnings news, providing you the best stocks to trade as we move forward. I'll also be taking a look ahead to key earnings reports due out later this week and what we should be expecting based on how they're trading. It should be a very educational event and I'd love for you to join me. We're inviting everyone in our community, so if you're not already a FREE EB Digest newsletter subscriber, we'll add you to our list. Feel free to unsubscribe at any time. You can click on the room link below to join, although the room will not officially open until 4pm ET:
https://us02web.zoom.us/j/82624565055
If you miss the live event, but would like to view the recording later at your own leisure, simply send us an email at support@earningsbeats.com and we'll be happy to forward you a copy.
Happy trading!
Tom