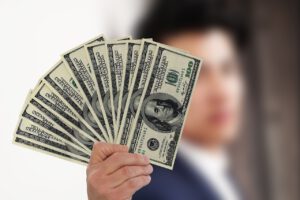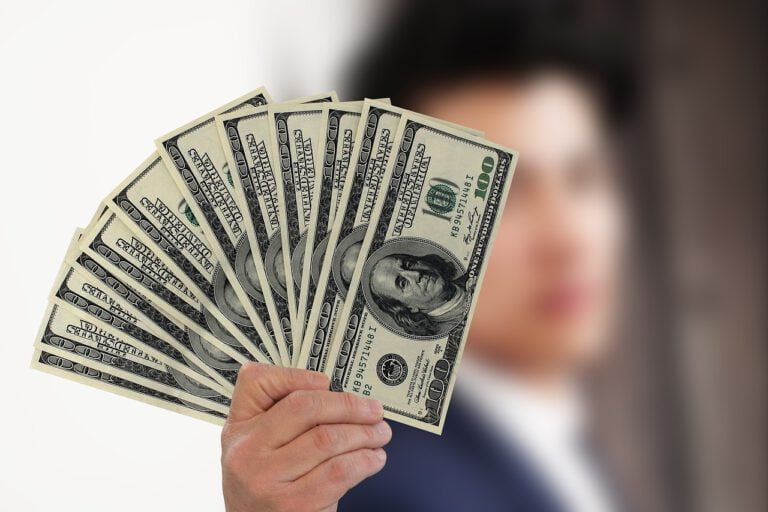 It's looking more and more like there won't be a second coronavirus stimulus check. It isn't an impossibility, but there are some things that will have to change before a second round of IRS stimulus checks will be on the way to the American people.
Q1 2020 hedge fund letters, conferences and more
Why a second round of stimulus checks is unlikely
Most Republicans are worried about how much the federal deficit and debt have increased since they started rolling out relief to deal with the coronavirus pandemic. As a result, many are not inclined to vote for a package that would send out a second round of IRS stimulus checks. Even some Democrats are starting to question whether another round of checks should include everyone.
On the other hand, President Donald Trump is warming up to the possibility, and most Democrats have been calling for a second stimulus check for weeks. The key question is whether the GOP will get on board with the idea of sending more checks.
The data suggests that more checks could be in order. The Federal Reserve expects the unemployment rate to surpass 30% amid the pandemic. The first $1,200 per adult didn't go very far, and numerous polls have suggested that Americans could need more money to get through the pandemic.
Why the HEROES Act is probably dead
Most people who have been following the developments around coronavirus stimulus packages have heard about the HEROES Act, which was passed by the House of Representatives. The bill would send a second stimulus check amounting to $1,200 per adult and $1,200 per dependent of any age to Americans.
However, the bill is likely dead in the Senate and may never even come up for a vote. Senate Republicans and President Trump went so far as to call the bill "dead on arrival" after the Democrat-led House passed it. Senate Majority Leader Mitch McConnell said more recently that if there is another stimulus package, it will be written in the Senate, which further suggests that the HEROES Act will never even come up for a vote.
McConnell has also said they want to pause before passing anymore coronavirus stimulus packages, which is another reason not to expect another round of direct payments.
Other reasons against a second IRS stimulus check
Adam Mitchel of the Heritage Foundation told CNBC that he believes Republicans realize that direct payments to Americans are "poorly targeted and not stimulative." He noted that a broad range of payments go to many who are still employed and don't need the money.
Further, they aren't always spent in such a way that "adds steam to the economy." He believes that the first round of payments came with "a willingness to try just about anything and at any cost.
"Now that the initial frenzy has past, those initial ideas are being refined and thought through more clearly," he added.
Senate Republicans have expressed more interest in attacking stimulus from other angles, like with a payroll tax cut to incentivize people to get back to work. Many are thinking about this tactic as a way to fight back against the extra $600 in weekly unemployment benefits, which caused many people to get paid more to stay home than they were getting paid on the job.
Senate Democrats are also thinking about ways to more closely target additional stimulus. Some suggested that a second round of coronavirus stimulus checks should only go to those who are unemployed.
Why a second stimulus check is still possible
CNBC notes that the possibility of a second round of IRS stimulus checks isn't completely dead. Sources told the media outlet last month that the White House would probably support another round of payments for the general public.
Further, President Trump said recently that he would be "healing people out" and "getting some money for them." Senate Republicans may be influenced by his statements, which could mean that they can be convinced to vote through a package containing a second round of coronavirus stimulus checks.
There's one other reason Republicans could be convinced to vote for more direct payments. It is an election year, so they may be thinking about sending out more money as a way to secure more votes. Trump believes a strong economy would be good for his reelection bid, University of Southern California Marshall School of Business Professor Larry Harris told CNBC.
It also appears that more Republicans support a second round of coronavirus stimulus checks than what is often reported. A poll conducted by CNBC and Change Research found that 53% of GOP respondents support more direct payments for Americans. Harris believes that view will be more closely reflected within Congress as the fallout from the COVID-19 pandemic continues.
The longer the crisis goes on, the more likely Congress will be to act on a second round of IRS stimulus checks.
The post Why hope for a second stimulus check isn't dead yet appeared first on ValueWalk.