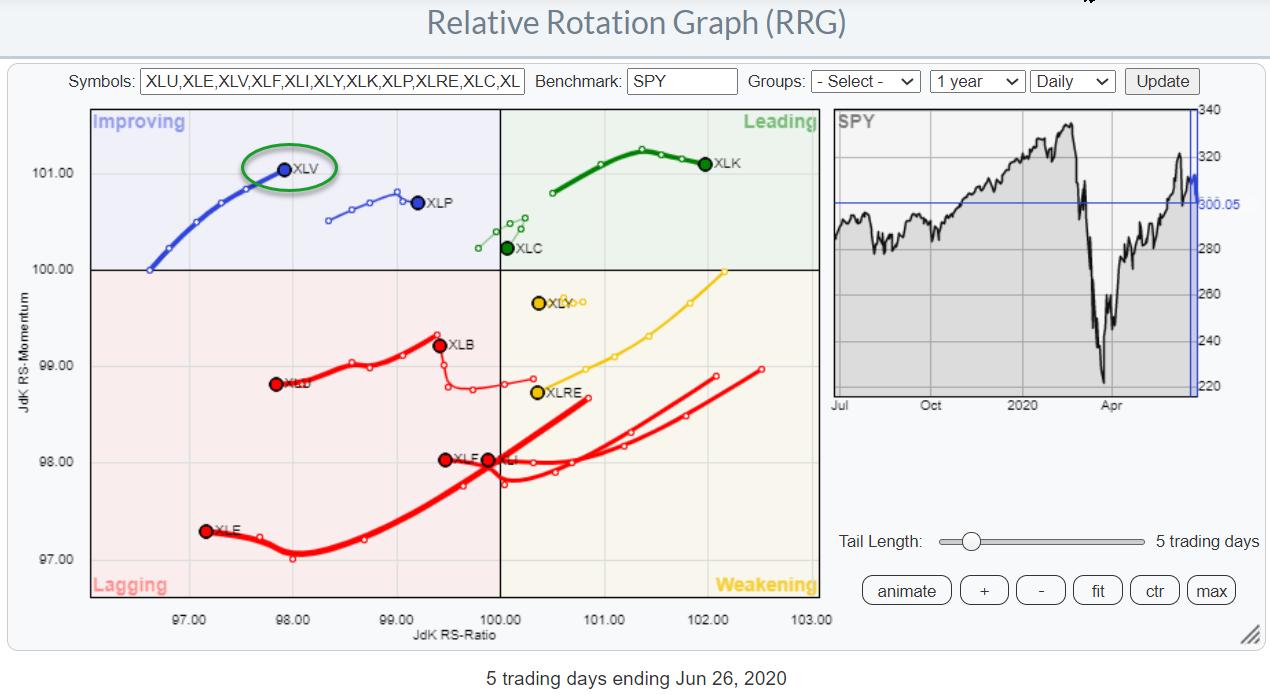 Last week's sector rotation has pushed the Health Care sector into the improving quadrant at a positive RRG-Heading. This makes the sector stand out in a positive way on the, DAILY, Relative Rotation Graph for US sectors.
The only two other sectors that are rotating from left to right (positive direction) are Consumer Staples and Technology but they rolled over and lost a bit of relative momentum in the second half of the week which makes them move at a heading between 90-180 degrees. Not bad, as it still means improving relative strength, but with deteriorating momentum.
This rotation, makes Health Care the sector to watch for the coming week IMHO.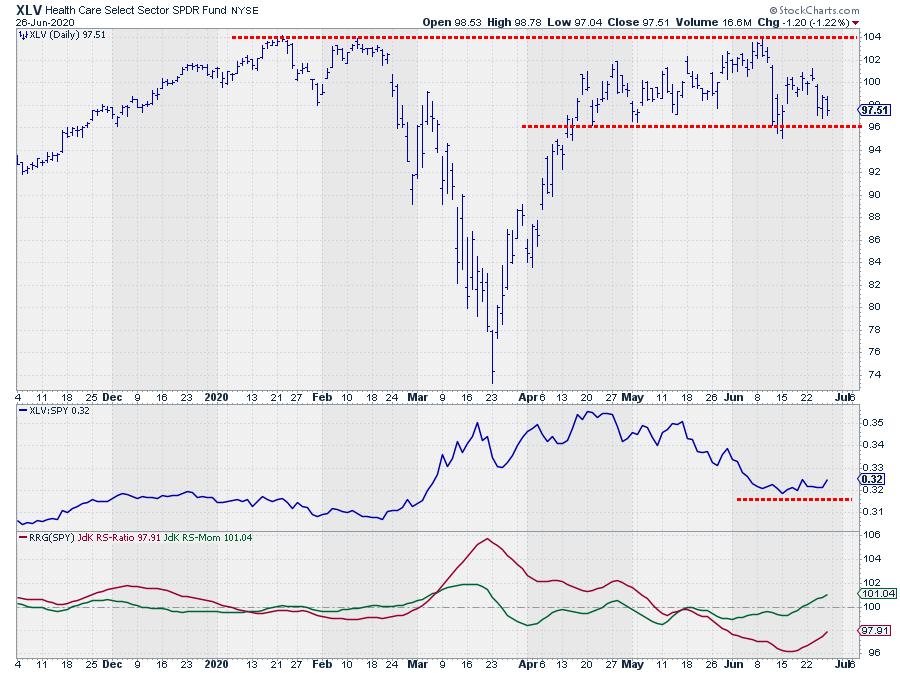 On the chart above we see that the rally in XLV stalled around the previous peaks that were set in January and February. The sideways move that followed from late April onward caused the relative strength vs SPY and other sectors to deteriorate.
Last month (June) however, this deterioration has come to an end and the RS-Line started to flatten and show early signs of a turnaround on the daily time frame.
This improvement has been picked up by the RRG-Lines which are now both moving higher with JdK RS-Momentum already above 100 which positions XLV inside the improving quadrant and heading towards leading.
Going forward the horizontal support area around $ 96 should now hold to maintain this positive rotation. The upside of this range lies near $104 which provides plenty of upside potential for XLV. Intermediate resistance is found around $100 where a few daily highs have clustered in past weeks.
#StaySafe, –Julius
---