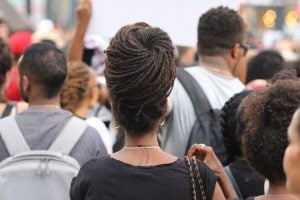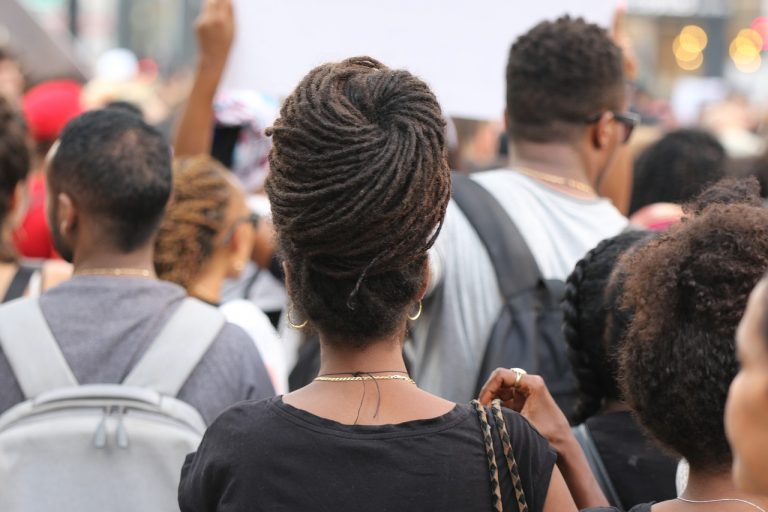 Walgreens and CVS Face Sex Discrimination Lawsuits – Refusing to Fill Prescriptions for Life-Saving Drugs Solely Because of Sex
Walgreens And CVS Likely To Face Sex Discrimination Lawsuits 
WASHINGTON, D.C. (October 14, 2022) – Walgreens, CVS, and perhaps other pharmacies will likely face class action lawsuits because they are refusing to fill certain life-saving drug prescriptions for females but not for males, says public interest law professor John Banzhaf, who has won over 100 law suits attacking illegal sex discrimination against women, and has been called a "King of Class Action Law Suits."
Q3 2022 hedge fund letters, conferences and more
---
Find A Qualified Financial Advisor
Finding a qualified financial advisor doesn't have to be hard. SmartAsset's free tool matches you with up to 3 fiduciary financial advisors in your area in 5 minutes.
Each advisor has been vetted by SmartAsset and is held to a fiduciary standard to act in your best interests.
If you're ready to be matched with local advisors that can help you achieve your financial goals, get started now.
---
As just one example, a Walgreens pharmacy refused to fill a prescription for a life-saving arthritis medication for a 14-year-old Arizona girl because, although the prescription was for her previously-diagnosed rheumatoid arthritis and osteoporosis, it might conceivably be used to treat ectopic pregnancies, a very rare potentially fatal condition which occurs when a fertilized egg lodges outside the uterus.
Walgreens refused to provide the young girl with this vital drug, methotrexate, which helped to keep her healthy and out of the hospital, even though it had no reason to suspect that she might be pregnant, and even though ectopic pregnancies are very rare even among females who are sexually active and don't take any contraceptive precautions.
Moreover, the fact that she had been taking exactly the same drug for many years should have been more than enough to convince any reasonable pharmacist that she was not suddenly seeking it to deal with this very rare condition, says Banzhaf, who also forced several "men's" clubs to begin admitting women.
Also, this denial of service occurred months after the American College of Rheumatology released a statement urging medical providers to fill prescriptions for Methotrexate "without delay and with the assumption that they are not being used to terminate pregnancy."
Because many states have adopted or put into effect – following the Supreme Court's overturning of Roe v. Wade – strict laws against anyone aiding a female to obtain an abortion,.
Patients in such states have reported that pharmacies have been refusing to file prescriptions for certain drugs which might conceivably be used to help cause an abortion, even though the FDA has approved the drugs for the treatment of valid medical conditions.
For example. patients have also reported being denied misoprostol, a drug routinely used to treat stomach ulcers, because it can also be part of a medical abortion regime.
Refusing To Fill Prescriptions
What makes this new discrimination illegal – a clear violation of laws in every state which prohibit discrimination based upon sex – is that Walgreens, CVS, and other pharmacies in the affected states would not hesitate to fill prescriptions for these and many other drugs when they are prescribed for males.
Refusing to fill prescriptions for drugs – including life-saving ones and those which keep a patient out of a hospital – based solely on the sex of the patient clearly constitutes illegal sex discrimination, says the law professor whose legal complaint also resulted in the first women cadet being admitted to a formerly all-male state military college (the Citadel).
This is especially true if the pharmacy makes no effort to determine if the patient is even pregnant, and other factors – such as a clear record of using the same drug for many years – are not even considered.
If stores wish to refuse to fill prescriptions based solely upon the often-unfounded fear that they might be used to abort strictly hypothetical fetuses, they will have to likewise refuse to fill the same prescription for males to avoid illegally discriminating on the basis of sex, says Banzhaf.
Both companies admitted that they have policies in place to permit – if not actually encourage – denial of vital medications to female patients.
CVS admits that requires its pharmacists to confirm that a medication will not be used to terminate a pregnancy before filling a prescription; a rule which presumably does not apply to patients who are male. Walgreens says that it allows pharmacists to use their discretion "when determining the legality of a prescription based on state law."
So, unless and until states with strict limitations and criminal penalties for those who assist or facilitate abortions change or otherwise clarify the law, or girls and women who are illegally denied vital medications begin class action lawsuits seeking millions in damages.
This apparently unintended consequence of law designed to prevent most abortions will continue to endanger the health of women and girls who aren't pregnant says Banzhaf.