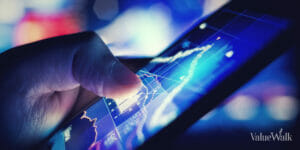 The number of female traders has increased by 23% in the past year according to the investment platform, Saxo
Almost 80% of female traders consider stocks as the preferred product to invest in.
Women at all income levels consider lack of knowledge the main barrier to exploring investing
Rise Of The Female Traders
Over the past few years, more and more women have started to join investment and trading platforms. The so-called 'rise of the female trader' has shone a light on women's experiences in the trading environment, and a new survey commissioned by Saxo, has revealed their motivations, barriers to entry and their favorite stocks.
Q3 2022 hedge fund letters, conferences and more
According to the survey, the majority of women prefer to trade financial instruments and invest in assets for the long term. Almost two-thirds (61%) of women surveyed said they trade in and out of the markets frequently, while simultaneously making long-term investments in instruments like mutual funds and government or corporate bonds.
A third (36%) of respondents said that they found it easier overall to invest than trade, with 25% agreeing that investing is less complicated than trading. When looking at investment opportunities, more than three-quarters (80%) of respondents would consider stocks as the product they would prefer to invest in, with mutual funds also proving popular with nearly half (45%) of respondents.
However, female traders often face barriers to starting trading and investing, and these can often be dependent on their financial situation and overall income. Those on higher incomes say lack of time seems to hold them back the most whereas unsurprisingly, those on lower incomes say it's lack of funds. Irrespective of incomes, half of all female traders surveyed believed women decided against trading or investing due to a lack of knowledge to get started. 
Apple Dominates Nearly 50% Of The Trading And Investment Space Among Women
One company stands out from the rest when it comes to the most popular stocks for women to invest in – Apple Inc (NASDAQ:AAPL) was found to be the most popular amongst those aged between 21 and 50 years. As of September 2022, Apple is still the most popular publicly traded company in the world*, currently sitting at $148.11 per share. 
Despite Apple's overall popularity among women, female traders aged 18-20 years prefer investing in the iShares Edge MSCI World Momentum Factor UCITS ETF. This fund focuses largely on equities recently experiencing upward price trends, suggesting that younger female traders and investors are motivated by going for 'growth' to multiply their portfolios.
Looking ahead to 2023, the research suggests that women will be more willing to sacrifice returns based on the potential environmental and social impact, but whilst they are willing, they are less likely to be familiar with investing in ESG. This suggests there's more work to be done by providers in this space to ensure women have access to resources that help them to make educated decisions on their chosen investments.
---
About The Saxo Group
Saxo is a leading fintech specialist that connects people to investment opportunities in global capital markets. Founded in Copenhagen in 1992, Saxo was one of the first financial institutions to develop online trading platforms that offer everyday investors the same tools and market access as professional traders, large institutions, and fund managers. As a provider of multi-asset trading and investment, Saxo's purpose is to get curious people invested in the world.