SPX Monitoring Purposes: Neutral
Monitoring Purposes GOLD: Sold GDX on 6/11/20 at 32.83=gain; long GDX on 6/8/20 at 32.79.
Long-Term Trend SPX Monitor Purposes: Short SPX 5/13/20 at 2820.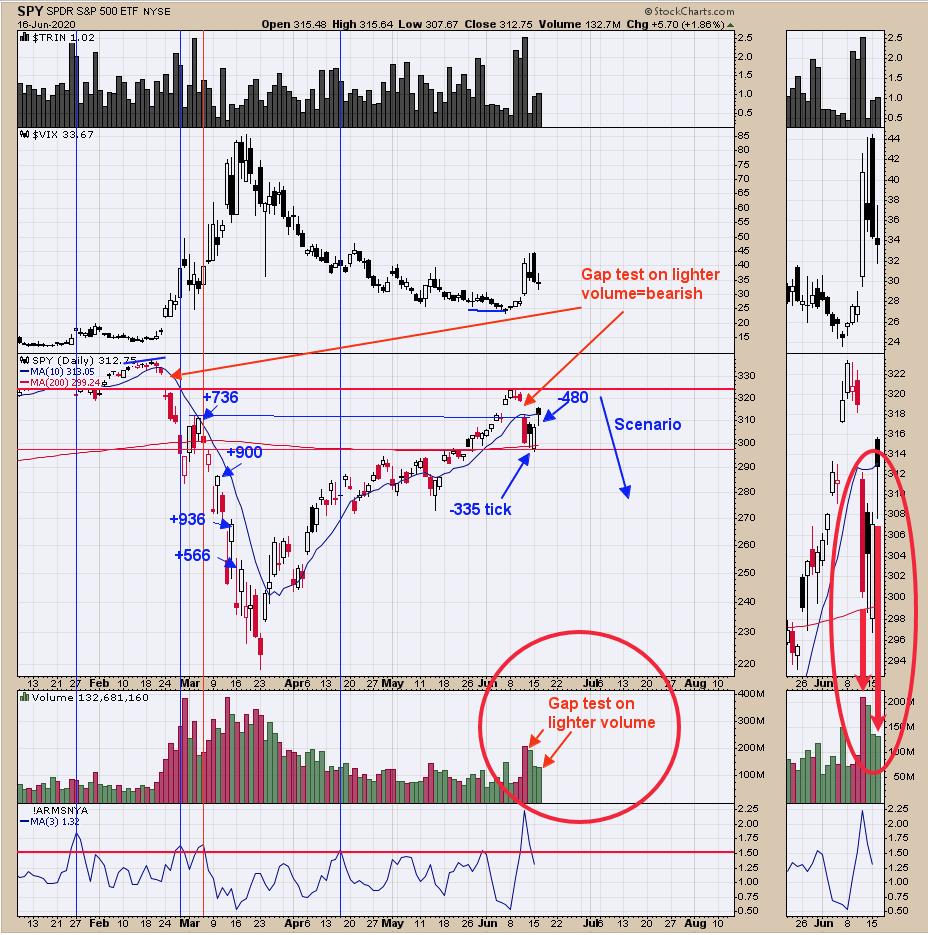 Today, the SPY ran into the gap level of June 11 on much lighter volume, suggesting the gap has resistance. Looking at the March decline, we labeled TICK readings on rally days that turned out to be tops – most were in the upper +700 range. On today's rally testing the June 11 gap, we were expecting the tick to close above the +700 range, which would have been evidence that market has reached a topping area. Instead, the TICK closed at -480, which is short-term minor bullish. The market may try to push to a minor higher high short-term and the TICK may still reach +700 range to signal the next high. Picking the trades carefully. Being patient for now.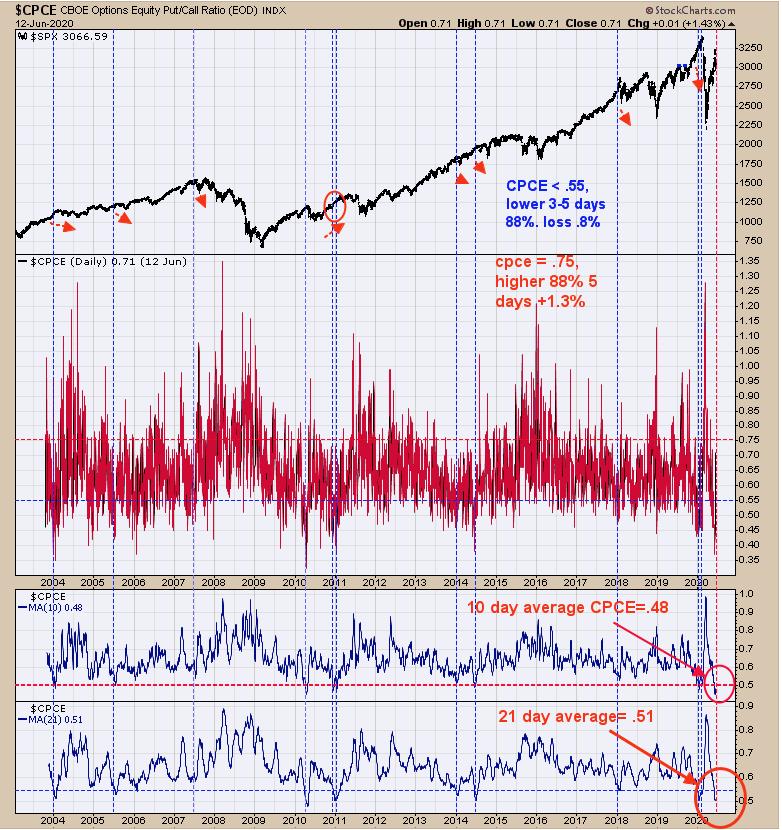 Yesterday, we posted the following and it is still valid: "Market is not set up to have a long-lasting bottom here. Market can bounce short term but should find resistance near the gap level at 312 on the SPY. The chart above goes back to mid-2013. The bottom window is the Equity Put/Call ratio with a 21-period moving average. Readings below .55 have been a bearish intermediate-term sign. The next window up is the 10-day average of this ratio, which stands at .49; readings below .50 have been an intermediate-term bearish sign. Both times frames are in bearish levels and an intermediate term bearish sign. That is why, most likely, last Thursday's down gap will hold as resistance." Being patient for now.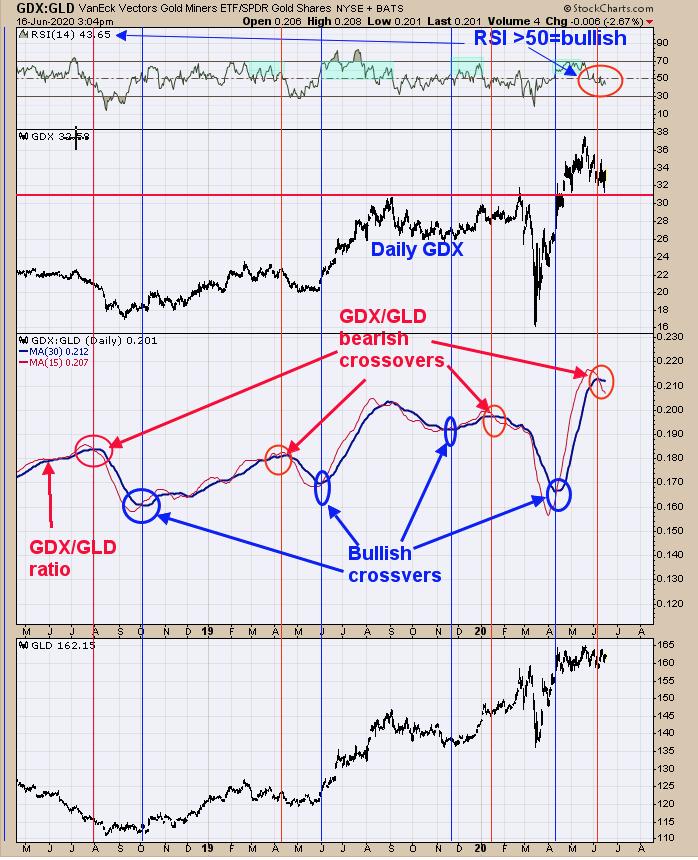 The big selloff on the SPX on June 11 affected most markets and it appears the Gold Market also. The middle window above is the GDX/GLD ratio with moving averages of 30 and 15. The moving averages create bullish and bearish crossovers. Recent it has had a bearish crossover. The top window is the RSI for the GDX/GLD ratio. Readings above 50 are bullish and below are bearish; the current reading is 43.65. Support comes in near 31.00 on GDX and not far from current levels, so downside seems limited here. Not seeing a good setup short term and therefore we will remain patient for now. Sold GDX on 6/11/20 at 32.83=gain; long GDX on 6/8/20 at 32.79.
Tim Ord,
Editor
www.ord-oracle.com. New Book release "The Secret Science of Price and Volume" by Timothy Ord, buy at www.Amazon.com.