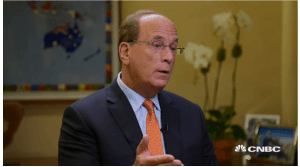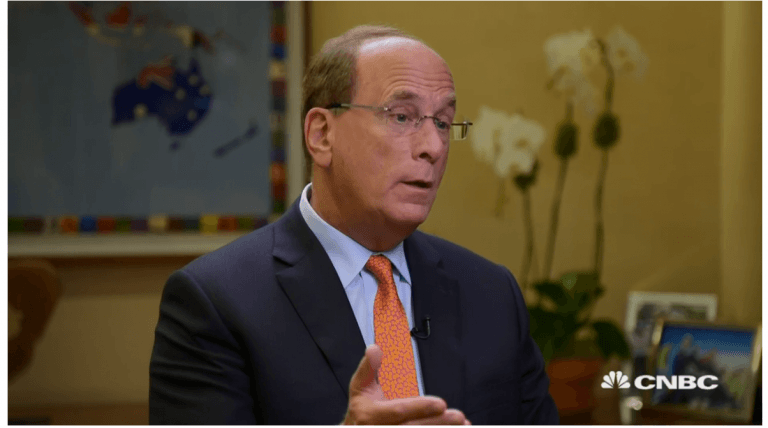 BlackRock's coziness with China isn't going unnoticed amid its increased push in favor of (environmental, social, and corporate governance (ESG) issues. China isn't exactly known for supporting ESG issues, and BlackRock is being criticized as favoring Chinese companies that lack regulatory oversight over their better regulated U.S. peers. Meanwhile, U.S. lawmakers are criticizing the firm's involvement in coronavirus-relief measures for its focus on China.
Q1 2020 hedge fund letters, conferences and more
BlackRock promotes China with investments
The National Center for Public Policy Research has been hammering away at BlackRock for its interests in China for weeks. In one of its most recent posts, the organization argued that the firm has been promoting Chinese investments while "punishing American companies."
The Free Enterprise Project specifically tied BlackRock's interest in China with its interest in ESG issues, calling into question how it's possible for one firm to claim interest in both issues.
"BlackRock CEO Larry Fink consistently brags about his commitment to pushing environmental, social, and governance (ESG) causes as part of a new 'stakeholder capitalism,' FEP Director and General Counsel Justin Danhof said. "Yet when I asked him about the two-faced nature of these hollow boasts against the backdrop of BlackRock's promotion of Chinese investments that lack any ESG stewardship, he couldn't answer the question."
The National Center for Public Policy Research noted that the Senate passed a bill unanimously that would force Chinese firms to comply with stricter regulatory standards in order to remain in the U.S. stock market. The Senate bill would require Chinese companies to disclose if they are controlled or owned by a foreign government. They would also have to comply with audits from the Public Company Accounting Oversight Board for three consecutive years.
Danhof added that although Fink might not care whether Chinese firms follow the basic accounting standards required of U.S. companies, but he believes BlackRock shareholders will, just as the Senate does.
BlackRock asked to pull investments in China
The National Legal and Policy Center is also calling out BlackRock for its China ties. The organization asked the firm to pull its customers' money from the 137 Chinese firms listed on U.S. stock exchanges. Of the 137 companies, 11 are at least 30% owned by the Chinese government. The organization also said all the companies are "under the influence and ultimate control of the Communist Party of China."
In its focus on ESG, BlackRock recently pulled its investments in companies that produce thermal coal under pressure from activists opposed to fossil fuels. NLPC Chairman Peter Flaherty called attention to that "precedent" in his letter to Fink asking for the firm to pull its Chinese investments. He also said Chinese companies "that manufacture equipment for Xi's surveillance state or that are dominated by the People's Liberation Army raise even bigger ethical questions."
Further, he noted that some investment managers believe human rights factors shouldn't be included in investment decisions due to their fiduciary duty to capture the best possible return for investors. In the same vein, he argued that ESG issues should also be eliminated from investment decisions, but BlackRock still focuses on them.
Questions for BlackRock
The National Center for Public Policy Research also has several questions for BlackRock in relation to its investments in China. For example, the organization wants to know whether Chinese firms should be required to play by the same rules as U.S. companies. Currently, they don't have to follow the same strict oversight procedures as U.S. companies, so they are essentially receiving preferential treatment.
The organization also questions why BlackRock isn't rejecting investments in China since it has expressed commitment to an ESG agenda. It notes that the firm has used its clout to push other companies to confirm to its ESG agenda, but China "has a deplorable record with respect to environmental stewardship, justice (social and otherwise) and accountable governance."
The organization also wants to know what BlackRock does to reduce its and its shareholders' exposure to "fraud and malfeasance by Chinese companies in the absence of PCAOB-grade (Public Company Accounting Oversight Board) audits and material risk disclosures?" We would note that BlackRock invested in Luckin Coffee, a Chinese company that later found certain executives were overstating its sales.
Further, it questioned whether BlackRock believes it should invest its own money and others' in "Chinese companies that manufacture weapons designed to kill American military personnel and/or others in this country." It also asked whether the firm should invest money in Chinese firms that "help the CCP oppress its own people."
BlackRock did not respond to a request for comment on these questions and allegations.
Fed rejects criticism of BlackRock
Not everyone is criticizing BlackRock for its Chinese investments. U.S. Senator Martha McSally recently called attention to BlackRock's China interests because of its involvement in coronavirus-relief efforts. However, Federal Reserve Chairman Jerome Powell rejected that criticism, according to Bloomberg. He said the Fed chose the firm for its "expertise" in supporting American jobs. He said BlackRock was hired quickly "due to the urgency and need for their expertise.
"We're not trying to reach out for other public policy objectives," he said.
The Fed hired the firm to manage billions of dollars in assets bought as part of emergency lending designed to support the credit market during the coronavirus pandemic. Powell also said the Fed will rebind that contract at some point.
BlackRock could rake in up to $40 million annually in fees to buy and oversee corporate debt as part of the Fed's buying program. McSally argued that China "unleashed" COVID-19 on the world "with their classic communist coverup," adding that BlackRock is "one of the leading investment banks in Chinese funds.
Powell didn't say anything about China, but he did emphasize that the issue didn't make a difference for the Fed's emergency lending program. He added that all major asset managers buy Chinese securities. He also said he's not going to criticize or defend them for that because "it's not really relevant to the work we want them to do."
The post The contradiction in BlackRock's China and ESG focuses appeared first on ValueWalk.