Tesla has been a leading auto stock ($DJUSAU) since it bottomed at 176.99 on June 3, 2019, but few traders expected the stock to clear the $1,000 barrier in just over a year. It's been a crazy run, but Wall Street continues to support the stock and I, personally, believe another double to $2,000 could be in store. TSLA remains one of my favorites and is an integral part of my Model Portfolio at EarningsBeats.com, which has nearly doubled since November 2018 when it was first introduced.
My strategy is very simple: buy leading stocks in leading industries that are beating revenue and EPS estimates. It's not asking too much. Let your money work for you. TSLA has been leading the auto industry for over a year now. Here's the latest chart: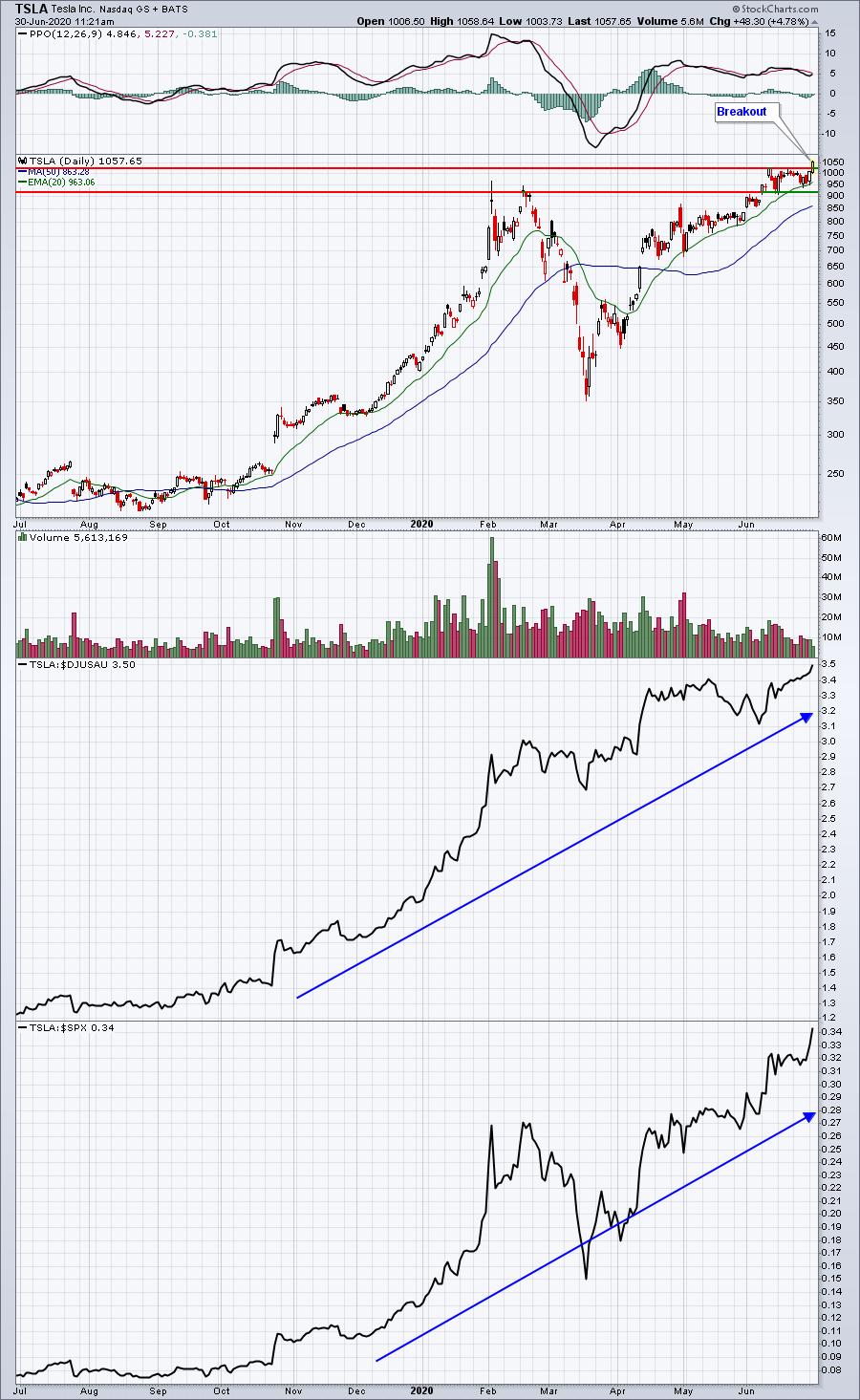 Those bottom two panels are critical because they show TSLA outperforming both its peer group and the S&P 500. In order to consistently beat the benchmark S&P 500, you need to stack your portfolio with relative winners like TSLA.
I discuss earnings, relative strength and other topics 3 times a week in our EB Digest newsletter. It's completely free and you can unsubscribe at any time. CLICK HERE to get your free subscription started.
Happy trading!
Tom Bowley
Chief Market Strategist
EarningsBeats.com
"Better Timing. Better Trades."