Last night, after the closing bell, NVIDIA Corp (NVDA) did what Wall Street expected – it blew the doors off its earnings. Revenues were reported at $3,080.00 vs. its consensus estimate of $2,995.27 and EPS came in ahead of expectations at $1.80 vs. $1.69. Those who follow relative strength were no doubt expecting a blowout report. Check out the chart: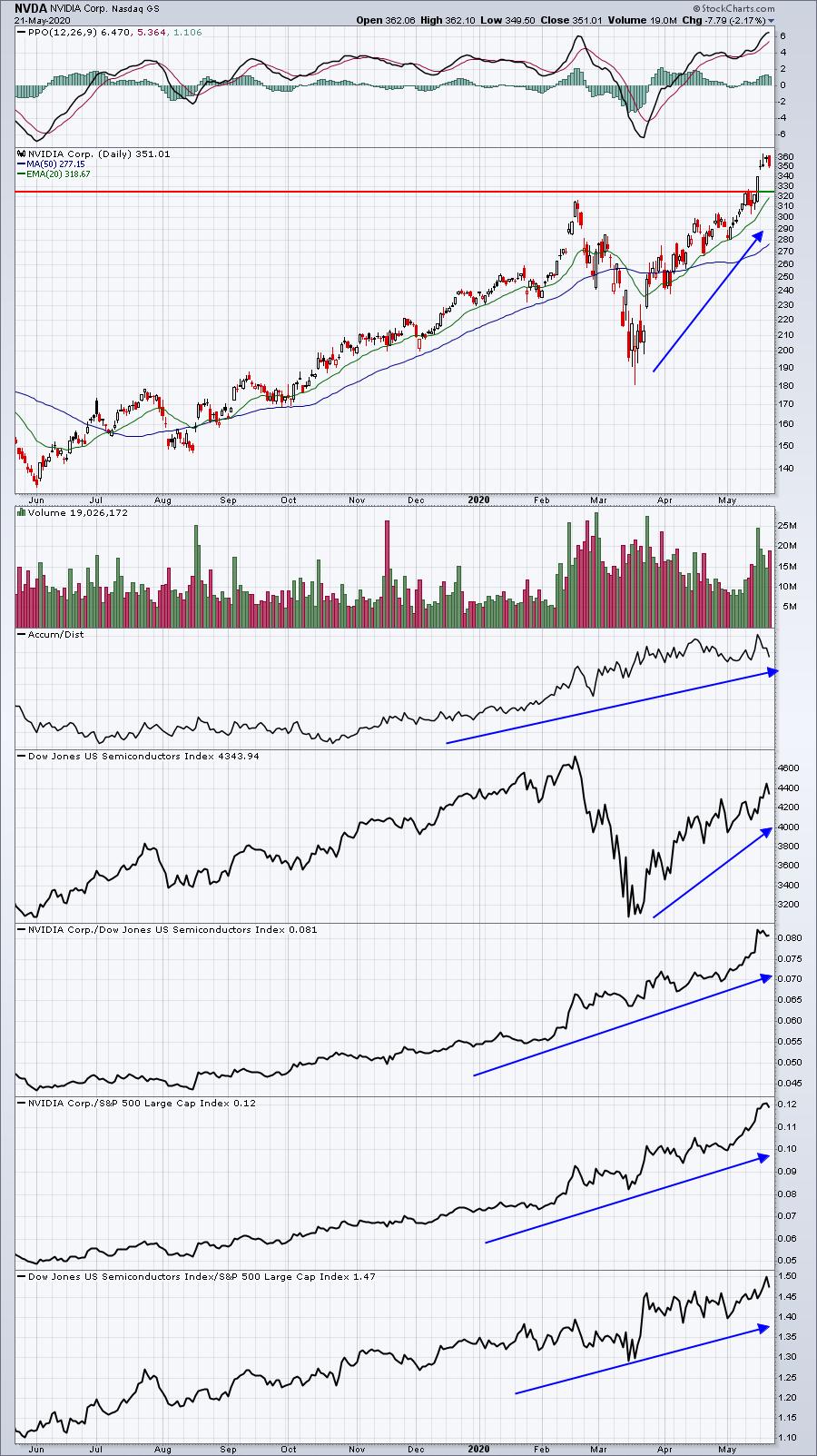 I'm not a fan of chasing stocks like NVDA after a big earnings report, but I definitely will be adding it to my Strong Earnings ChartList. At some point in future days or weeks, I'll likely run a scan against this ChartList or other ChartLists and NVDA will pop up as a much better trade candidate. In the meantime, I'll exercise patience and trade other companies that also have reported solid results and are pulling back to test key areas of price/moving average/trendline support.
Later this morning at 10am ET, I'm opening up our WAR Room to the public. I will be specifically showing everyone how I create these ChartLists, which are simply Watch Lists, and the scans I use against these ChartLists to identify solid trading opportunities. I may even buy stocks in real-time if I like the setup. If you'd like to join our growing list of free EB Digest newsletter subscribers and today's WAR Room session, simply click on the link below and COME ON IN! 🙂
https://us02web.zoom.us/j/81216593139
Happy trading!
Tom