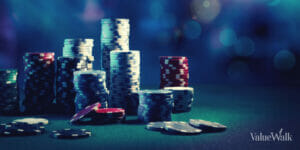 The online casino industry in New Jersey is booming, and projections at the current rate of growth will be of huge benefit to not only the casinos themselves but the state too, with the tax contributions involved expected to reach eye-watering amounts.
The Projected Revenue Of New Jersey's Online Casinos
The dedicated finance team's expertise on revenue trends in the state and across the country, SlotSource.com was able to analyze the data to forecast what online casinos in New Jersey will make over time. With New York online casinos a very real possibility in the future, Jersey's casinos must think competitively.
Q3 2022 hedge fund letters, conferences and more
This is how much revenue each New Jersey online casino made each year for the past four years.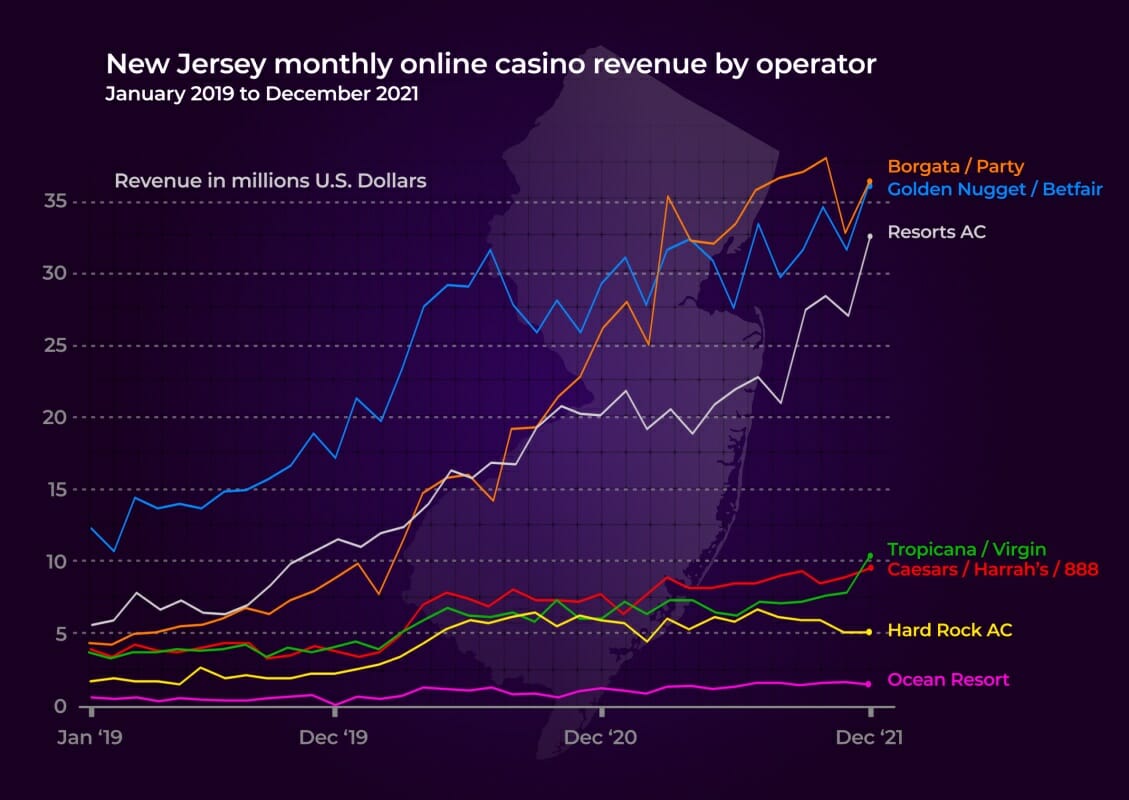 From these figures, we were able to project how much income each operator would make monthly as well as yearly by the middle of the decade, 2025.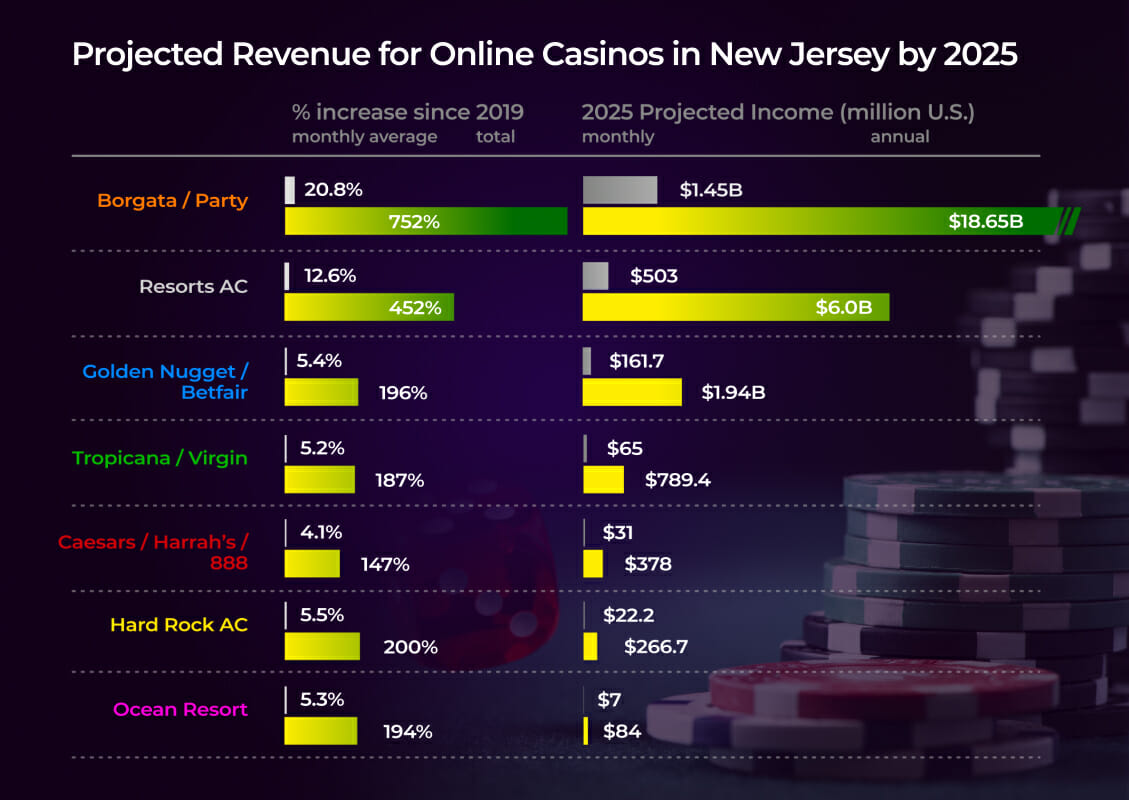 How Much Do New Jersey Online Casinos Pay In Tax?
New Jersey casinos, in addition to paying tax on their land-based profits, contribute millions in tax each month to the state. A variety of taxes are collected from New Jersey casinos and internet gambling in particular is taxed at a rate of 17.5 percent. Most of this is a state gaming tax (15 percent) while 2.5 percent is a community investment allocation. Since 2013, 15 percent has gone to the Casino Revenue Fund, which funds several programs.
These include services like Hearing Aid Assistance for the Aged and Disabled and community-based senior programs like Alzheimer's Adult Day Services.