When something reaches record lows, it is usually a trainwreck. Yes, oil was there a few months ago, and proceeded to make the massive rally from -$40 to +$40 in short order. Commodity lows are very important and very different, as extreme lows don't stay that way very long.
Extreme lows can be some of the most profitable trades.
Natural Gas
We are starting to see the return of driving activity to 90% of pre-COVID levels, suggesting demand is coming back, albeit with violent swings. All that puts upside towards oil and gas. While Natural Gas is not common for driving, it is a wonderful fuel source for cleaner power generation. As alternate fuel costs rise, this can move up aggressively. Notice some of the rallies off extreme lows.
On Friday, Natural Gas marked the lowest weekly close in 25 years. Yes, that includes back through the recent lows and lower than the 1998-1999 crush. The chart below shows how significant this low is.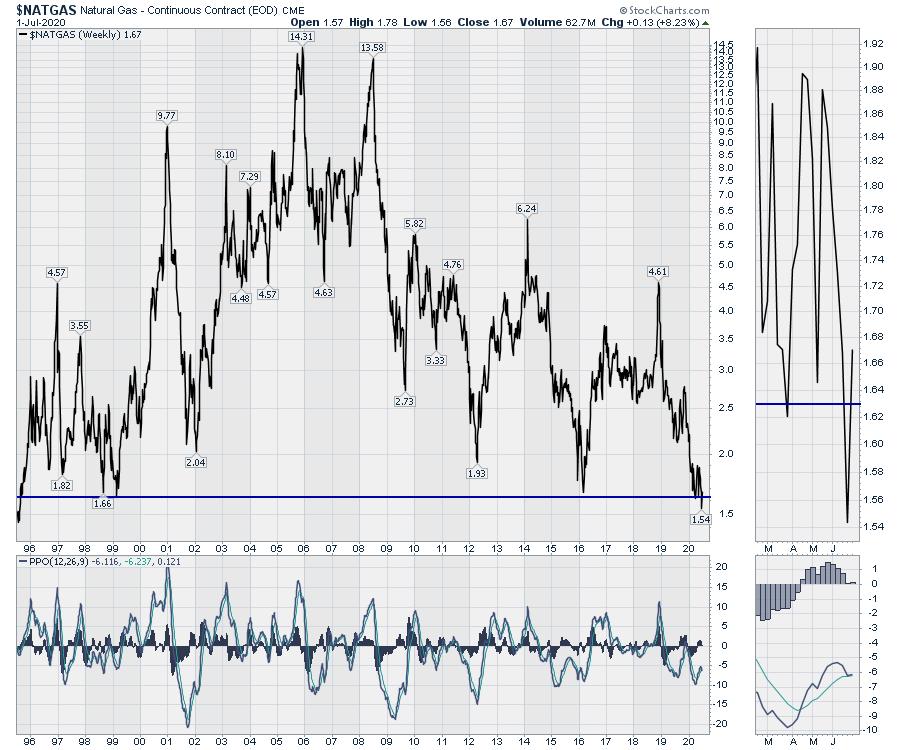 In the zoom panel, we can see the price has already accelerated back above the horizontal resistance level in the first three days of this week. If we move to a closer chart of the last two years, we can see the chart has some promising features. The momentum indicator on the lower panel is making a higher low while price makes a lower low. This is what we call positive divergence.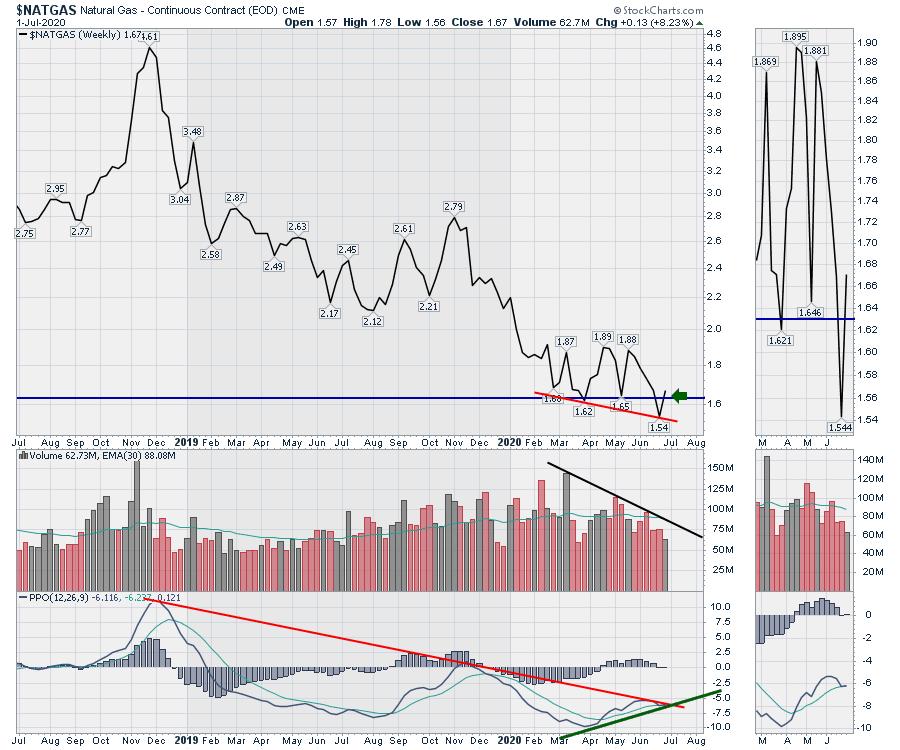 This chart has so many of the setups I love to see in commodities. It looks spectacular.
Every month, I hold a conference call with subscribers to GregSchnell.com. I will be holding the monthly conference call on Thursday, July 2nd at 5 PM ET. If you would like to listen how to approach the potential for massive upside from Natural Gas, I would encourage you to subscribe before the call with this sale listed below.
For the July 4th celebration and Canada Day in Canada (July 1), I have created a membership drive for July. Anyone who would like to listen in on some of the biggest trade ideas for July, can try the monthly membership, or take the annual membership at $360 off! That's a full-on celebration! Follow this link for what I expect to be a spectacular second half is certain industry groups. Go to gregschnell.com and use the coupon code HOLIDAY.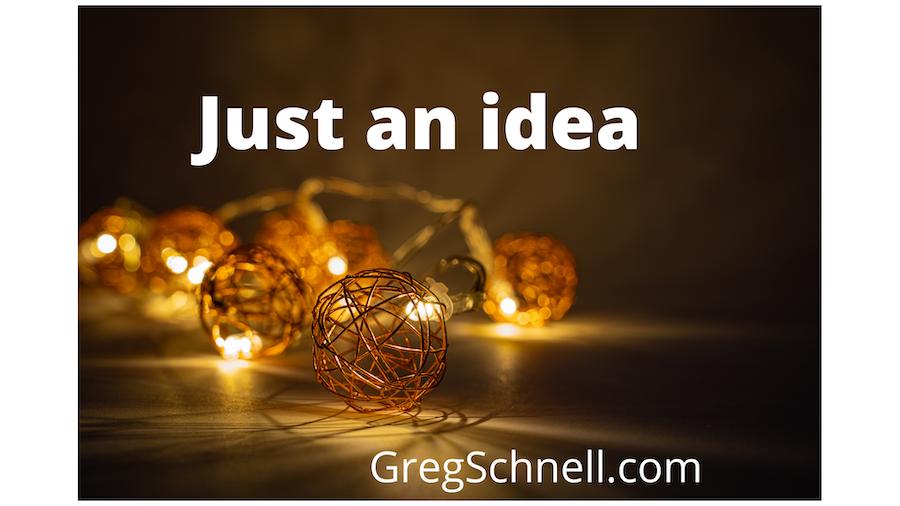 This Natural Gas chart was featured in the weekly subscriber video on the weekend telling people to be ready for the reversal. There are numerous ways to play it and I'll cover off many of those on the conference call, Thursday July 2nd at 5 EDT, 2 PM PDT!
I have lots of free presentations in July if you would like to hear some new ideas for the second half of 2020.
I will be speaking at the Canadian MoneyShow Online on July 9th at 10:20 AM ET, which is no charge to attend. If you would like to register to listen in for this event, sign up here to get other great ideas. GregSchnell.com/presentations.
I am also presenting at the Wealth365 summit on Tuesday, July 14th, 2020 at 9 AM ET. Click here to be on the distribution list and win a free e-book from me! There are a limited number of spots per speaker, so register early for this free presentation!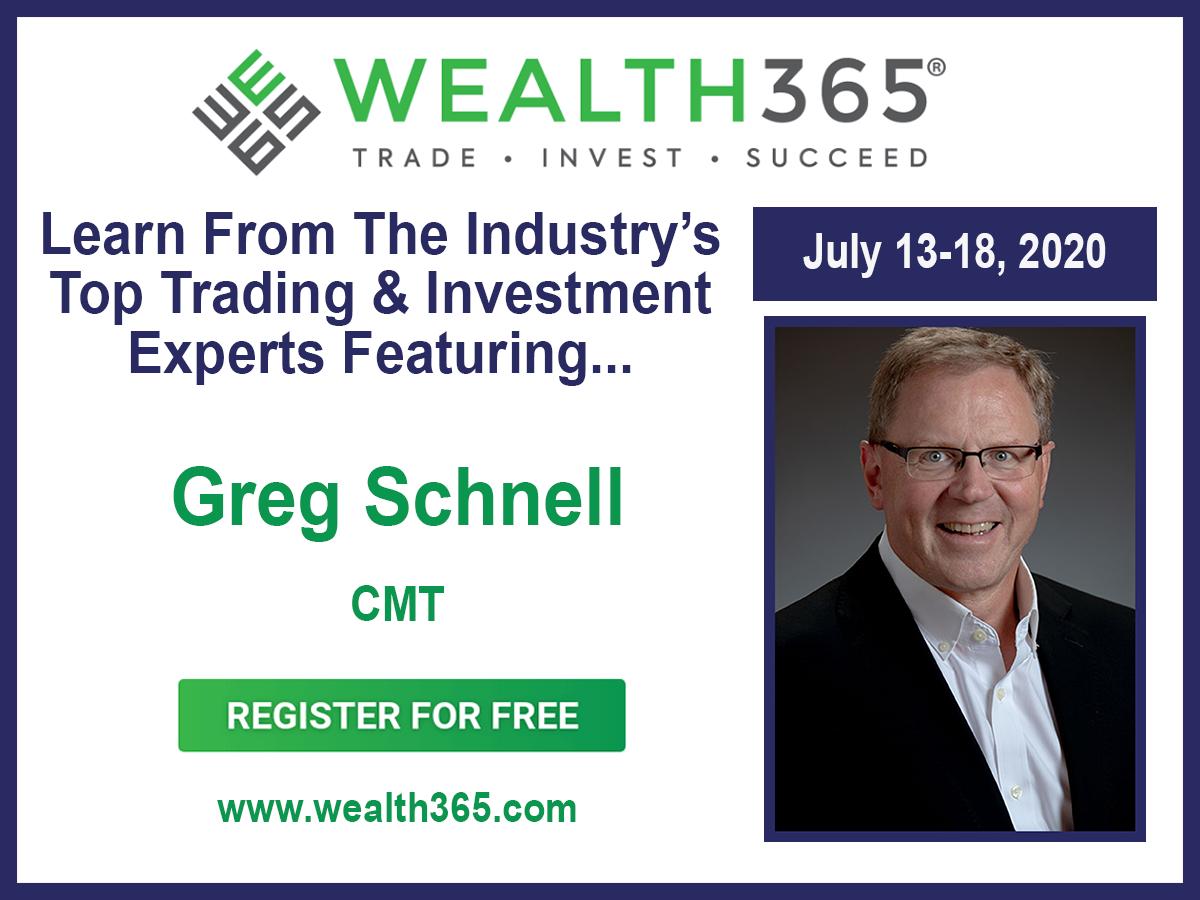 Keep watching for more presentations coming up. I'll also be working with StockCharts TV on Saturday, July 18th for a big mid-year review with David Keller!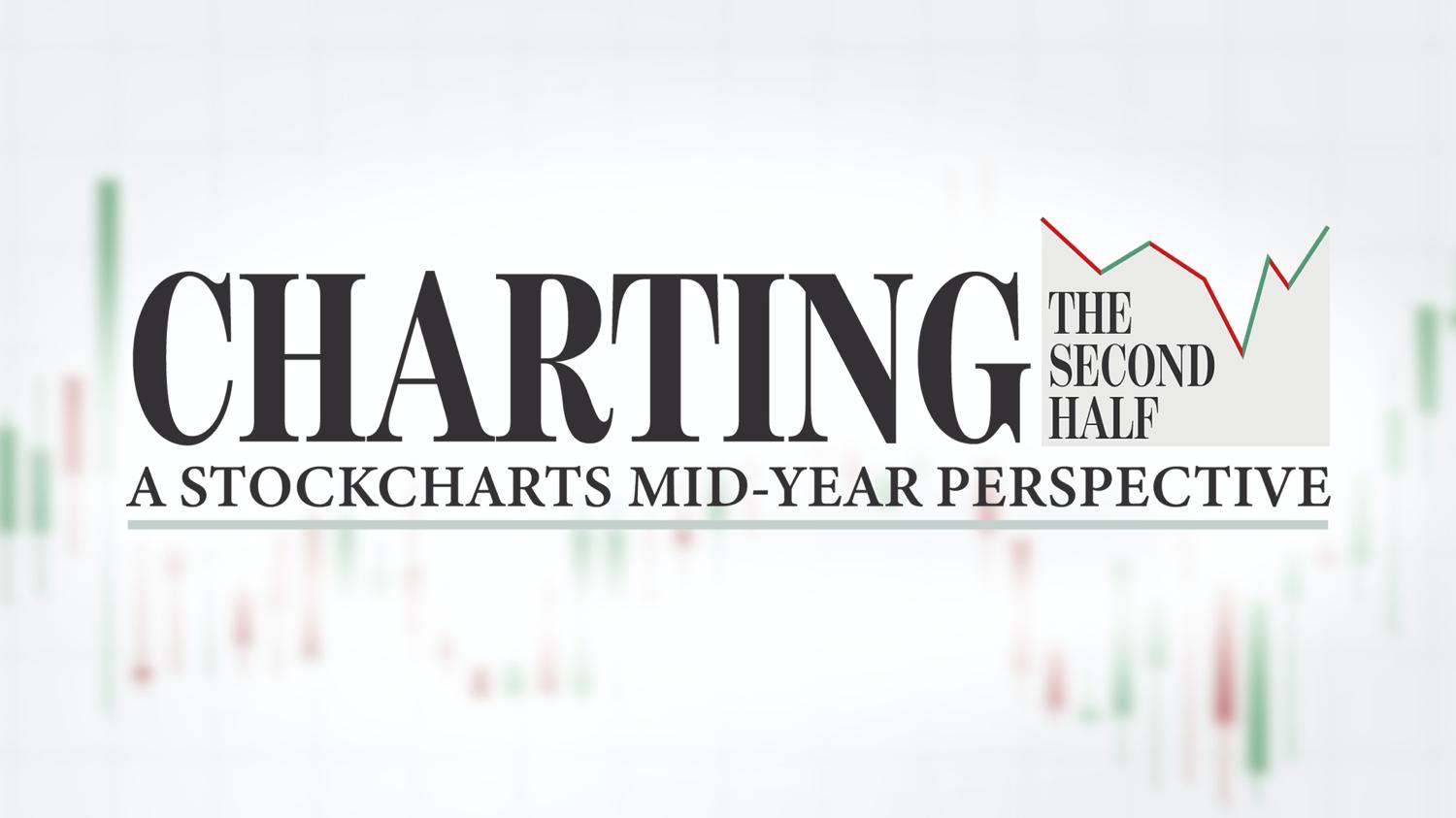 Lastly, keep your eyes tuned to some of the explosive trades coming up in July! Subscribers enjoy five ideas every day from Dwight Galusha, CMT as well! Enjoy the holiday weekend!