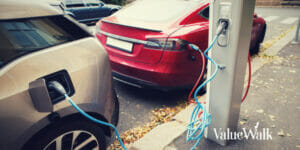 In his podcast addressing the markets today, Louis Navellier offered the following commentary.
If you wish to listen to this commentary, please click here.
Disappointing CPI
The Labor Department on Tuesday announced that the Consumer Price Index (CPI) rose 0.4% in February and is now running at a 6% annual pace, which is down from a 6.4% annual pace in January.
Q4 2022 hedge fund letters, conferences and more
The core CPI, excluding food and energy, rose 0.5% in February and is now running at a 5.5% annual pace, which is down from a 5.6% annual pace in January. Food prices rose 0.4% in February, while energy prices declined 0.6%. Owners' Equivalent Rent rose 0.8% in February and remains stubbornly high.
The rate of deceleration is minuscule and the real culprit remains the Owner's Equivalent Rent. Housing costs are dropping because of higher mortgage rates and rents are starting to crack in a lot of major cities, yet it does not show up in the economic data.
Overall, the February CPI was disappointing, especially the core rate, so a 0.25% increase in the federal funds rate is now back on the table, despite plunging Treasury yields in the wake of the Silicon Valley Bank crisis.
Revitalizing Alaskan Oil
The Biden Administration provided final approval to ConocoPhillips (NYSE:COP)'s $8 billion Willow project on the North Slope of Alaska. The Willow project is expected to produce 180,000 barrels per day and account for 1.5% of U.S. crude oil production. Alaska is now producing less than 25% of the 2 million barrels per day in production back in the 1980s.
Other than revitalizing Alaska's oil industry, ConocoPhillips' Willow project is also important to preserve the lifespan of the Alaska pipeline, since if crude oil stops flowing, the pipeline will be ruined in cold temperatures. This is also the problem facing Russia, since if they stop production in their Artic oil fields, then their pipelines will likely be damaged and become unusable.
The Energy Information Administration is having a harder time measuring crude oil inventories due to crude oil blending to a sweeter crude oil grade for export. The U.S. is now exporting about 5.63 million barrels of crude oil, which represents 45% of U.S. daily crude oil production. Increasingly, the price of crude oil is tied to the decline of Russia's crude oil production and rising demand in the spring.
Although crude oil and other commodities were impacted by fears of a U.S. banking contagion, I do expect crude oil prices to naturally firm up as the weather improves.
Currently, U.S. demand remains seasonally low, due partially to the fact the California flooding is impeding traffic. This flood risk is expected to persist, due to the risk of a fast snow melt in the Sierra, which has a record snowpack.
The Future Of Iron Phosphate Batteries
Volkswagen AG (OTCMKTS:VLKAF) announced that it will spend 180 billion euros ($193.2 billion) on its development of new electric vehicles (EVs) and battery plants. Also interesting is that new Porsche EVs (718, Cayenne and Macan models) will be about 15% more expensive than their internal combustion equivalents (ICE).
Porsche Automobil Holding SE (OTCMKTS:POAHF) is continuing to use efficient lithium-ion batteries, while VW will be expanding to less efficient iron phosphate batteries to keep EV prices lower, especially on its models designed for cities.
The fact that EVs are more expensive than ICE vehicles remains a big problem for a big company like VW, so I expect that iron phosphate batteries will become more dominant in the upcoming years.
Coffee Beans
Even though Michelle Yeoh's win in the Best Actress category marked a first for Asian representation at the Academy Awards, looking only at the so-called Big Five categories, which are those considered the most prestigious, Oscar winners of Asian or Pacific Islander descent are more numerous than those from other racial or ethnic backgrounds. Source: Statista. See the full story here.