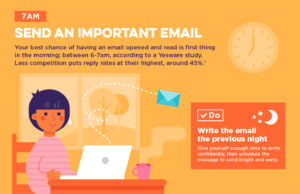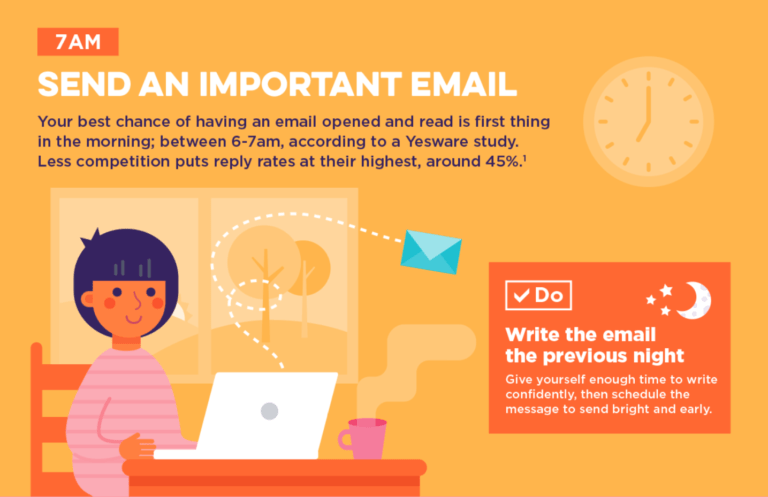 We spend a lot of time trying to find better ways to be productive and maximize the time we have available in the working day. There's books, training courses and seminars aplenty dedicated to the subject and amongst the key elements is how our bodies work at different times of the day. Studies and surveys have revealed much that can be used to optimize how we structure our working day.
[reit]
Q1 2020 hedge fund letters, conferences and more
The way we work may well be changing forever after the impact of COVID-19 and the lockdowns many countries have implemented. There's been a rise in homeworking and flexible working meaning that our schedules have changed in ways we could never have anticipated at the start of the year. So now is the time when we can really take a look at how we work and when we work.
Using Science To Structure Your Working Day More Effectively
Here are some tips to get you started:
The Morning 6am – 12pm
You might not consider yourself a morning person, but one study shows that the ideal time to send a work email is between 6am and 7am. That might take more enthusiasm than you have at that time of the day, but reply rates to emails sent then will be 45%, the highest at any point of the day. However, you might want to have the email written the day before to make sure you aren't still half asleep while doing it.
Alternatively, perhaps first thing would be a good time, because a study by the American Physiological Society has found that the best time to be creative is immediately after you've been asleep, when the prefrontal cortex is most active. So why not keep a notepad beside your bed to write down any great ideas you have and schedule in any creative thinking for around 8am?
You might have noticed a key part of the morning routine is missing so far and that's breakfast. Dieticians recommend eating it within two hours of waking up as this will stabilize your blood sugar levels and help you manage your appetite for the rest of the day. But what time should you really start getting down to work?
According to sleep research from Oxford University, our circadian rhythms mean that later morning starts – 10am for example – give our body temperatures time to rise and our brains time to start operating optimally. Our stress levels are also highest at this time, so it's a good idea to schedule in problem solving sessions with staff as it's an excellent time to take on advice from others.
When it comes to getting on with the day's big jobs, 11am is the best time, according to a study by Redbooth that identified it as the most productive time of the day. Another study by neuroscientist Maria Juliana Leone says that our most accurate times for making decisions are between 8am and 1pm so make sure you get your important jobs done before lunchtime.
The Afternoon 12pm – 6pm
Speaking of lunch, the advice isn't to jump straight into this at midday. First you should get your staff together for a training session, because learning is most effective between 10am and 2pm and your brain will be best at gathering and retaining new information. Don't bother running these sessions between 4pm and 7pm though, as those are the worst times.
When it gets to 1pm, it's finally the optimal time for lunch, 4-5 hours after a good breakfast, when we are most ready for some more nutrition. However, you need to plan carefully for what you do after eating, as anyone who has felt that post-lunchtime slump can attest. It's important not to skip lunch though, as one study shows that decision-making can be improved after you've eaten.
However, while decision-making can be faster at this time, it's not always as accurate, so 2pm is the best time for making smaller decisions rather than the big ones that come with significant consequences. After that, 3pm is a good opportunity to hold presentations and information sessions for staff, as it has been shown to be the time when colleagues are most likely to be available.
Knowing when to communicate with people is key, and cold calling expert Dr James Oldroyd recommends 4pm-5pm as the best time to call people with the contact rate more than doubling. The worst times are at midday, because who wants to talk to a salesperson when they're ready for lunch?
By 5pm you might be starting to think about the journey home, but there's still time to be productive and workplace expert Lynn Taylor says that it's a good opportunity to check in with colleagues and team leaders to plan ahead for the next day and to update your to-do list. Setting tomorrow's goals gives you a good place to get started the following morning. Don't forget to write any emails you want to send at 6am too!
Now you've seen some of the tips for how you can optimize your working day, you'll have gained some inspiration for how you can reshape the way you work in the post-COVID world. What changes will you be making?

The post How you can use science to structure your working day more effectively appeared first on ValueWalk.