It was another wild week for the markets, as turmoil amid the Banking industry spread to other areas. Oil prices slid to 1-year lows and Treasury yields skidded lower. Other commodities also fell, while global-facing Industrial companies took it on the chin. Overall, the price action highlighted investors' shift to fears of a global recession.
The bond market in particular sent a message last week that the Fed is going to need to start cutting interest rates instead of raising them, sooner than thought. This is something the Federal Reserve has done when the economy runs into trouble.
The possibility of a pause in the Fed's aggressive rate hike campaign may help explain the Nasdaq's move into an uptrend last week after a 4.1% gain. While hefty returns from mega-cap Growth stocks such as Microsoft (MSFT) and Meta Platforms (META) provided a nice boost, Semiconductor and Software stocks also reentered uptrend following gains of 5%.
DAILY CHART OF NASDAQ COMPOSITE INDEX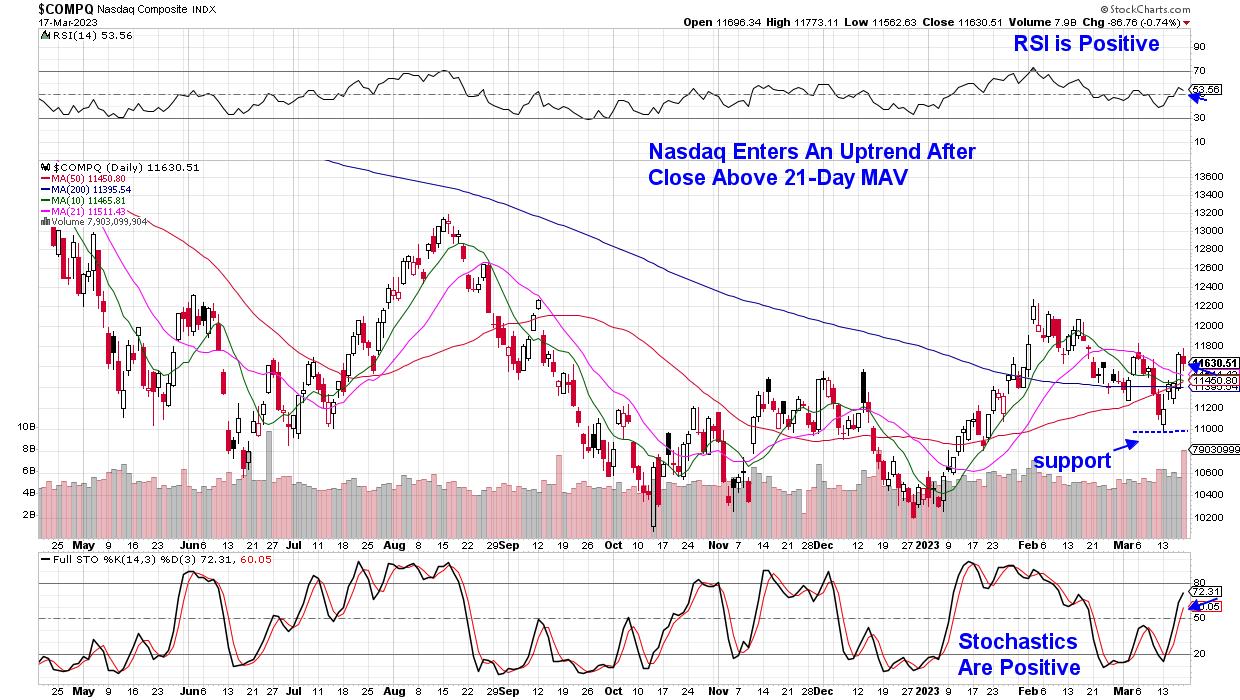 Growth stocks fare well in periods when interest rates are declining. This is because it increased the value of their future earnings. Other, even larger factors may be at play here, as lower interest rates would increase the ability for Tech companies to borrow funds for growth — particularly smaller firms.
The S&P 500 also appeared to be resilient after posting a 1.4% gain for the week, amid a rescue attempt of First Republic Bank (FBR) by a collective of larger banks.
DAILY CHART OF S&P 500 INDEX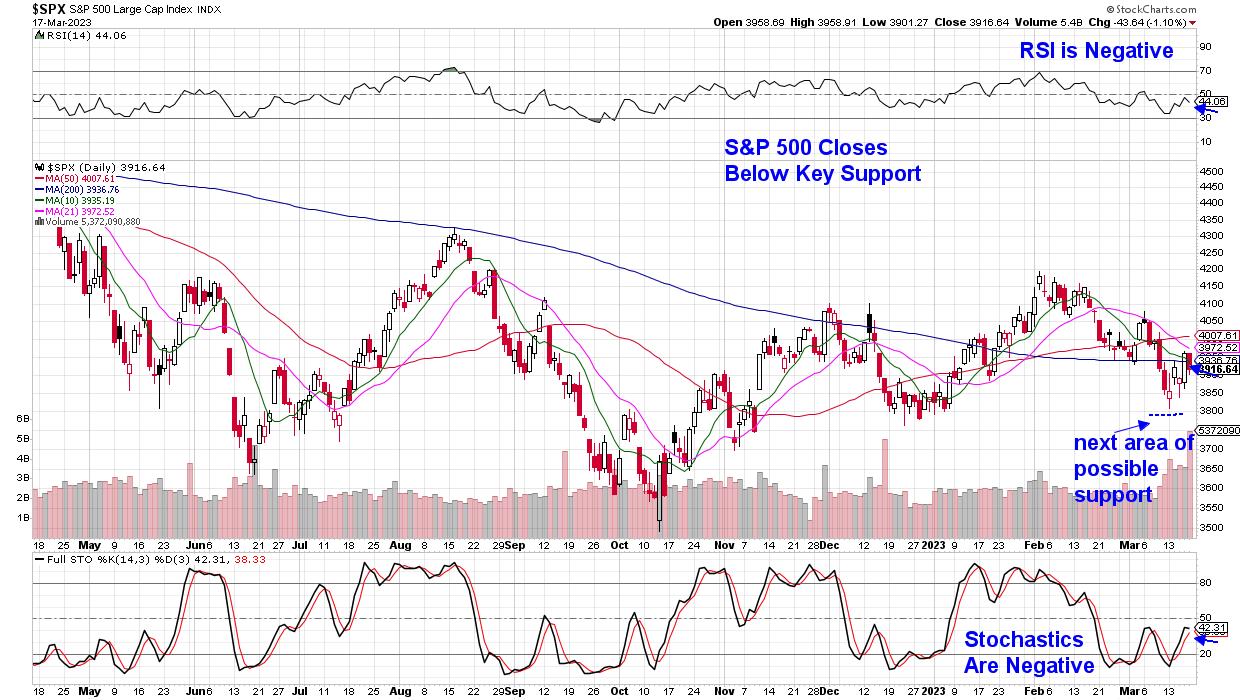 While we're in no way out of the woods with these markets — particularly given news late today that First Republic Bank (FRB) is seeking additional funds with a secondary offering — we can certainly continue to stay on top of signals from rotation in various sectors, as well as price action in the fixed income markets to help stay ahead of the markets.
My twice-weekly MEM Edge Report has five core Growth stocks that are on the Suggested Holdings List and they were up an average of 7% last week. And should we see the Nasdaq continue to trade higher amid continued broadening out within this Tech-heavy Index, we intend to add more high quality names.
Use this link here to trial this top performing newsletter for 4 weeks at a nominal fee. My MEM Edge Report also provides insights into sector rotation as well as individual stock selection.
Warmly,
Mary Ellen McGonagle, MEM Investment Research