Let me start right off the bat looking at two companies that reported earnings over the past week or so: FedEx (FDX) and Bed, Bath and Beyond (BBBY).
When FDX reported its numbers on July 1, the stock skyrocketed by 16%.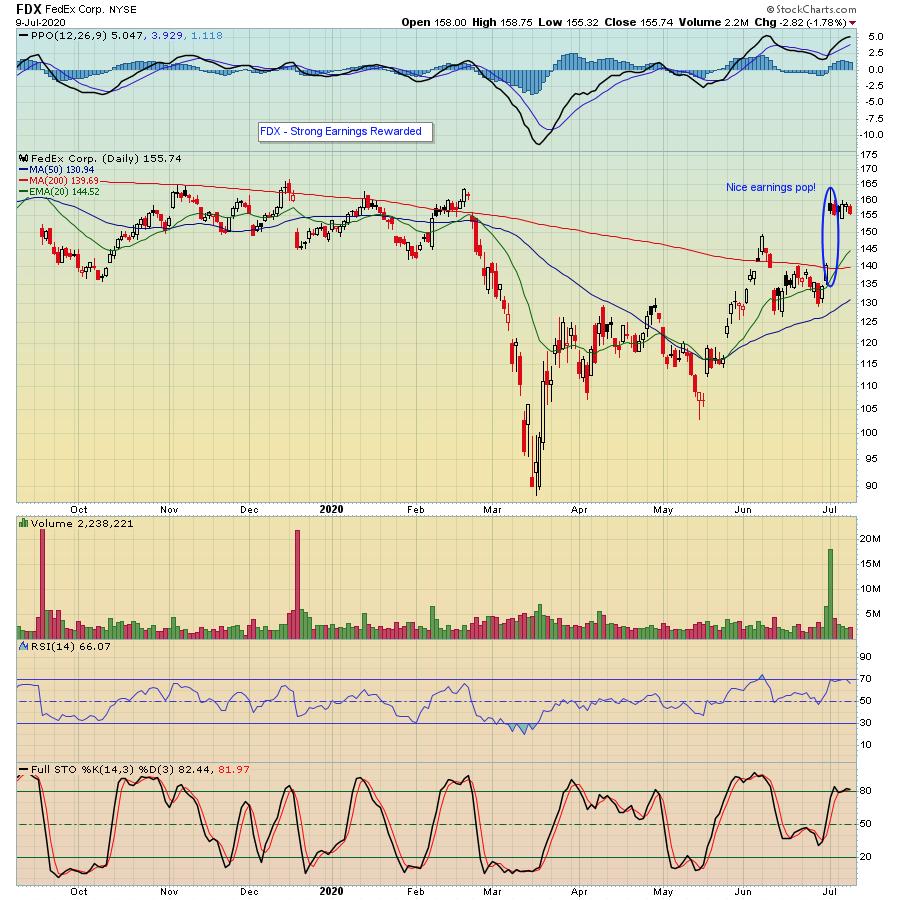 On the other hand, when BBBY reported its numbers on July 9, the stock sunk by 25%.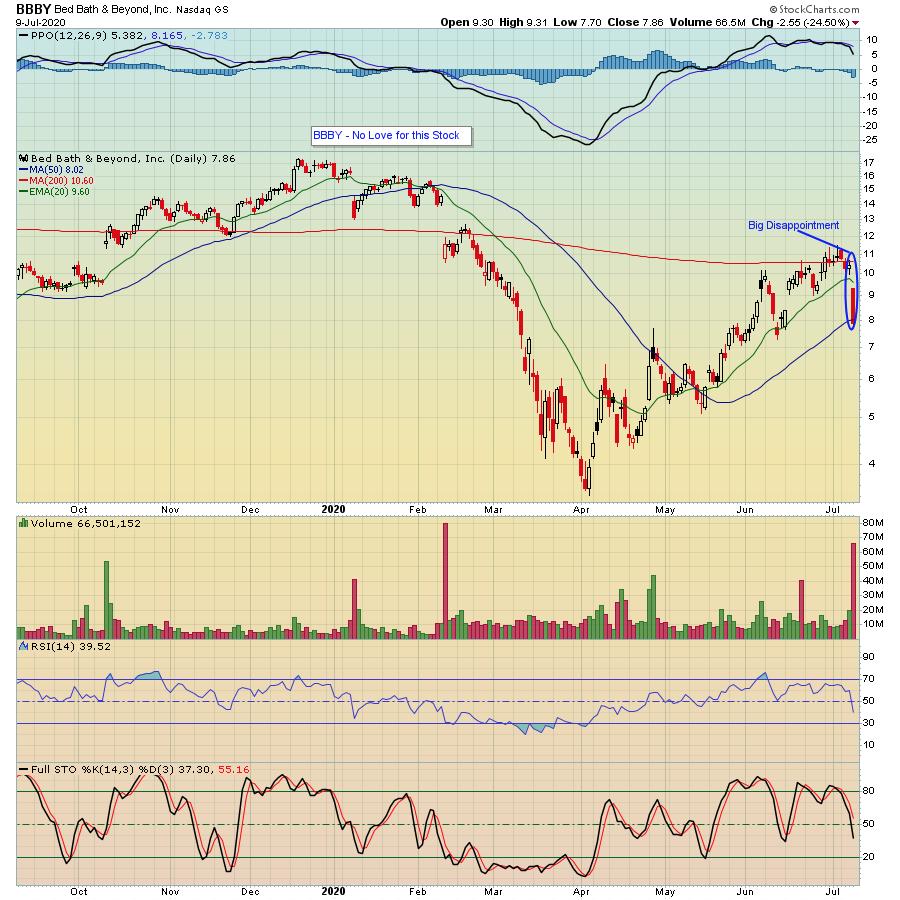 Why the big discrepancy between the two? FDX beat its expectations and was more upbeat in its guidance, whereas BBBY came up short with investors seeing more trouble down the road. Yes, earnings do still matter, especially if they come along with positive or negative guidance.
Let's get ready for a lot of this as earnings season kicks into high gear next week, when some of the biggest banks in the world, including Citigroup (C), JP Morgan (JPM) and Wells Fargo (WFC), report their numbers on Tuesday before the opening bell. After that, we'll get thousands of earnings reports throughout the month and into early August and, I promise you, it won't be dull. That's especially true with the NASDAQ at all time highs and with investors focusing squarely on large-cap tech stocks, wondering if there is more gas left in the tank.
One thing is for sure; given the current market environment – and with the high likelihood that MANY companies will forego providing future guidance – it becomes more important than ever to try to zero in on those stocks with the highest probability of coming out on the positive side of the ledger, just like FDX did when it reported its numbers, while avoiding those stocks like BBBY that absolutely cratered. In fact, EarningsBeats.com Chief Market Strategist Tom Bowley will be conducting a FREE webinar this Monday, July 13 at 4:30 pm Eastern Time, where he will discuss what to look for as earnings season kicks into high gear, including identifying some stocks that could gap up or gap down when they report their numbers. You DON'T want to miss this one! You can save a seat for this webinar by clicking on this link and registering for our free newsletter, the EarningsBeats Digest; afterwards, you will receive room instructions prior to the start of the event. We really hope you can join us.
It's that time of the year. The earnings floodgates are about to open. This could present some amazing opportunities, so make sure you are prepared to take advantage of those opportunities as they appear.
At your service,
John Hopkins
EarningsBeats.com