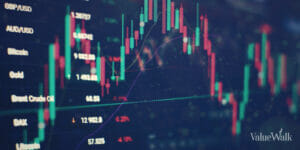 Close Brothers Group plc (LON:CBG) shares have dropped 6.5% this morning after the bank published its half year report.
Underlying operating profits dropped from £160.5m to £117.5m, but the reported figure, taking into account provisions related to the winding down of their troubled Novitas division, was £11.7m, a fall of over 90%.
The group believe that the Novitas issue is behind them and looking at the performance of the ongoing group, the Board declared an increased interim dividend of 22.5p per share, up 2.2%.
Q4 2022 hedge fund letters, conferences and more
Close Brothers' Earnings
Steve Clayton, Head of Equity Funds at Hargreaves Lansdown:
"Close Brothers remains a strongly capitalised bank, with a Tier 1 equity ratio of 14%, far above regulatory requirements. Their asset management division grew well in the period and the loan book inched forward, with bad debts still at low levels. But there is no hiding the difficulties Novitas has created for Close Bros.
A relatively minor acquisition a few years ago has become a weeping sore for the group and total provisions taken so far amount to £183m, most of them clocking up in the current FY. This has totally overshadowed progress in other areas; the group are on course to build a valuable £1bn book of business financing battery-powered EVs for instance.
Winterflood remains under a cloud though, with the market-making division struggling to rebuild profitability after the bonanza of lockdown ebbed away.
The group has potential but will always be a cyclical operator. It is hard for it to shine whilst dealing with a self-inflicted wound of such magnitude as Novitas. But underlying progress is clear and with the dividend growing still, the yield of 7% will be all that many investors need to stay on board.
Capital gains could be on hold for a while though, for the group needs to finish the Novitas surgery and have a clearer economic outlook ahead for investors to really regain interest in the Close Brothers growth story."