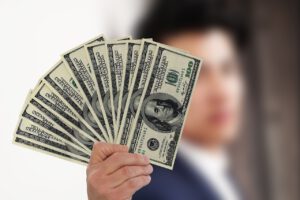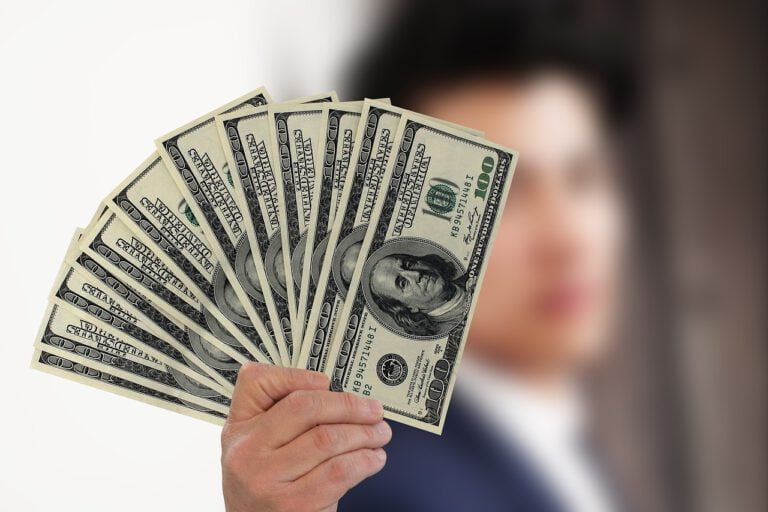 Dear fellow investors,
One of my favorite songs of all time is Don McClean's 1971 hit, American Pie. He tells the story of the aftermath of the plane-crash loss of his favorite music makers, Ritchie Valens and Buddy Holly. McClean was devastated by losing these titans of music and put together a classic song to deal with his grief. In the process, he included the national agony associated with events in the late 1960s which changed us forever. Here is what he wrote:
Q1 2020 hedge fund letters, conferences and more
A long, long time ago

I can still remember how

That music used to make me smile

And I knew if I had my chance

That I could make those people dance

And maybe they'd be happy for a while
A series of charts and historical evidence exists in late May of 2020 which shows that the S&P 500 Index and the vast majority of institutional investors of all shapes and forms have concentrated their investments in the most popular stocks in the stock market. Those stocks, Facebook (FB), Amazon (AMZN), Apple (AAPL), Alphabet (GOOGL), Netflix (NFLX) and Microsoft (MSFT) have provided most of the return for the last three years in the S&P 500. These glamour tech stocks have "made people dance" and the owners have been "happy for a while." In the process, almost everyone in stock picking has been forced to invest in them to stay in business.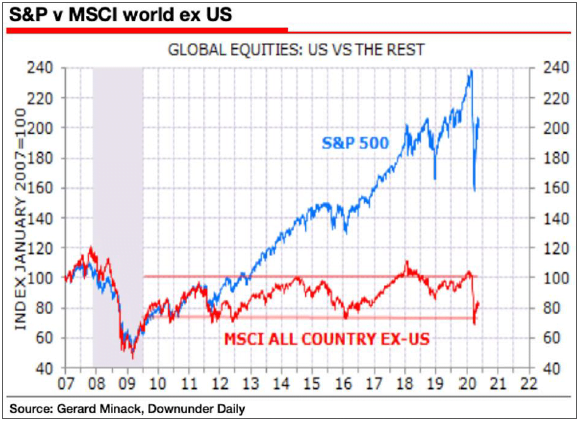 Source: Cypress Capital, "Market Outlook" dated May 29, 2020.
Source: Cypress Capital, "Market Outlook" dated May 29, 2020.
But February made me shiver

With every paper I'd deliver

Bad news on the doorstep

I couldn't take one more step
Bad News Make Investors Shiver
Then "February (2020) made (investors) shiver" with a cavalcade of every "paper that was delivered, bad news (about coronavirus) on the doorstep, (investors) couldn't take one more step." The stock market (S&P 500) got crushed for 36%, taking everything down in the process. But a historically significant thing happened in the midst of that decline. The institutions decided that the only major beneficiaries of the crushing of economic optimism by the quarantines were the most popular growth stocks, led by AMZN, NFLX and MSFT. The other glam tech stocks soon followed suit in the market rally since then.
I can't remember if I cried

When I read about his widowed bride

Something touched me deep inside

The day the music died
Don McClean grieved about losing Martin Luther King Jr. and Robert Kennedy to assassination in 1968. He was disheartened by 100,000 Americans who died of the Hong Kong Flu in 1968-1969. He ached for dead American soldiers brought back in body bags from the Vietnam War and race riots in major cities across the country. Do violent looters using protests, coronavirus deaths and being imprisoned in your home today look like the late 1960s? We can thank Fundstrat, Cypress Capital and Bank of America for reminding us of the parallels with today:
Source: Cypress Capital, "The Benjamin Button Bull Market"
So Bye, bye Miss American Pie

Drove my Chevy to the levee but the levee was dry

And them good ole boys were drinking whiskey and rye

Singin' this'll be the day that I die

This'll be the day that I die
A Slice Of The American Pie
We are not grieving the death of economic optimism in the U.S. The value-based "levee" has "gone dry" for extended periods in the past. However, the stock market suffers from the curse of mean reversion. Value investing did not die.
Those who doubted baby boomers in the late 1960s all the way through the early 1990s, ended up being wrong. Free-love hippies who protested the War, burned their bras, attended outdoor festivals and traded "whiskey and rye" for illegal drugs in quantity got married eventually (many times twice or more). They reproduced and we now have a group of people 23-40 years of age as a result. Those millions of people will respond to this nightmarish period just like their parents did when McClean wrote this fantastic song. Just think about it, this song was the most popular near the height of the Nifty 50 in 1971-1972.
At Smead Capital Management, we believe one of our competitive strengths is the ability to visualize how good something of merit will be when it is deeply out of favor. We also think we have the ability to avoid excessive optimism attached to extrapolation of the recent past. Elon Musk and SpaceX just shot a NASA rocket into outer space this weekend. Like popular expensive glamour stocks, everything comes down to earth eventually. Therefore, we will take our slice of "American Pie" in the form of great businesses owned at value prices. We'd like to think history will smile on us and Mr. McClean.
Warm regards,
William Smead
---
The information contained in this missive represents Smead Capital Management's opinions, and should not be construed as personalized or individualized investment advice and are subject to change. Past performance is no guarantee of future results. Bill Smead, CIO, wrote this article. It should not be assumed that investing in any securities mentioned above will or will not be profitable. Portfolio composition is subject to change at any time and references to specific securities, industries and sectors in this letter are not recommendations to purchase or sell any particular security. Current and future portfolio holdings are subject to risk. In preparing this document, SCM has relied upon and assumed, without independent verification, the accuracy and completeness of all information available from public sources. A list of all recommendations made by Smead Capital Management within the past twelve-month period is available upon request.
©2020 Smead Capital Management, Inc. All rights reserved.
This Missive and others are available at www.smeadcap.com.
The post American Pie appeared first on ValueWalk.