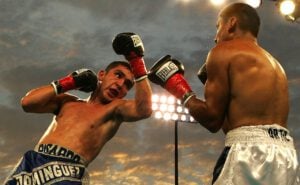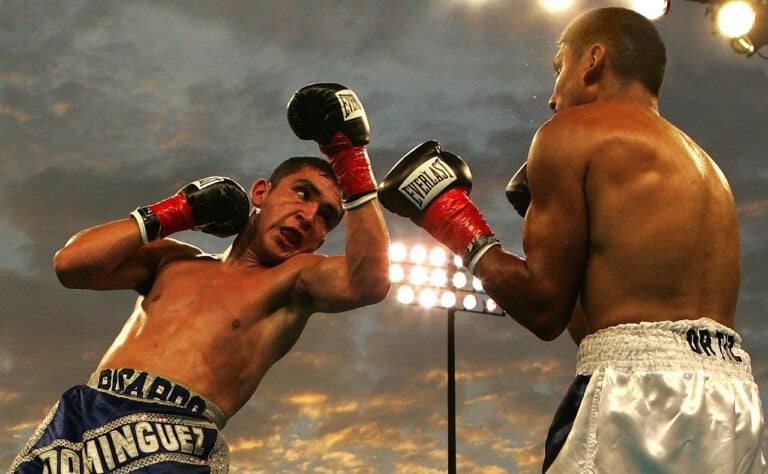 The COVID-19 pandemic has done untold damage to the sporting world. By mid-March, nearly all competitions had been cancelled or postponed in the most widespread disruption to professional sport since World War Two. But with governments beginning to successfully flatten the worldwide curve, plans to get professional sports going again are underway.
Q1 2020 hedge fund letters, conferences and more
Here in the United States, both the NBA and MLB are aiming to return by July, while the NFL is committed to its usual September start. The NHL has also confirmed plans to finish its 19/20 season. And across the pond, soccer in Germany has already resumed, with the English Premier League set to follow suit in mid-June.
However, while professional sport is returning, it will naturally be in quite a different form from how it was before the pandemic began. Just as the idea of the 'new normal' is being used to describe life as a whole right now, it's just as applicable to sport as well.
Strict Protocols For Professional Sports Athletes
Athletes will need to follow strict safety measures to reduce the possibility of further spreading the virus, starting with training. Though the exact regulations will differ from sport to sport, they will likely be similar to what has been seen in Europe already. Players will initially be separated into small groups to participate in non-contact, socially distanced sessions, while also following hygiene guidelines like cleaning and disinfecting equipment. They would then return to contact training as full teams, while still minimizing contact as much as possible, before eventually playing games again.
Though players won't have to change the way they play their respective sports, measures like socially distanced celebrations, no pre-game handshakes, and the banning of spitting would be introduced. And to ensure that no infected players take to the field, team members will be subject to regular testing and temperature checks each week. Anybody who tests positive for the virus will have to be quarantined, though this doesn't necessarily mean that their teammates will also need to do so if they themselves test negative.
There has also been talks of teams effectively quarantining themselves en masse, and living in virus-free "bubble" environments. For instance, MLB has proposed that all teams play out the season in Arizona, in a single, tightly-controlled setting. Whether any other sports go this far remains to be seen, but it is apparent that teams will be sequestered during the playing season. For instance, in the German Bundesliga, which kicked off again in mid-May, each team will stay at a hotel in the run-up to games. They leave only to train and play, with food brought to their rooms, and no visitors allowed. While they can return home between matches, there are strict rules they must follow, and anyone in their household is encouraged to receive regular testing too.
Crowdless Games
While it's often said that sport is nothing without the fans, it looks like all games will have to be played in spectatorless environments for the foreseeable future. Naturally, packing tens of thousands of people into stadiums isn't advisable during a pandemic, meaning supporters will only be able to watch the action from their couches. The absence of in-person supporters is perhaps the most noticeable aspect of the "new normal" for sports, with raucous crowds previously as critical to the game as those on the field themselves.
There are fears that crowdless stadiums could be a permanent measure until we find a COVID-19 vaccine, though there is hope that games can eventually be played in front of reduced-capacity crowds before that point. The NFL's Miami Dolphins are one team who have suggested this as a way forward, proposing that their 80,120 capacity stadium host a maximum crowd of 15,000 fans.
Until that point, sports teams and broadcasters may have to embrace novel ways of recreating the atmospheres we all know and love. Going back to the Bundesliga, Borussia Monchengladbach made headlines after the club's supporters bought over 8,000 cardboard cutout fans to fill their stadium with during games. Broadcasters have also given viewers the option to have crowd noise played during the match alongside commentary. Whatever is done to make the most out of the strange situation, most fans will surely console themselves with the thought that crowdless sport is better than no sport at all.
A Financially Fraught Future
Although the notion of sport coming back as a way of lifting the public's spirits isn't entirely disingenuous, financial woes are the main reason for major leagues itching to return to some semblance of normalcy. With no games, that means reduced payments (or none at all), a prolonged period of which can leave teams and governing bodies in big trouble. Though returning to playing will help them maintain cash flow from broadcasters, the losses from ticket sales will still be colossal.
Ticket revenue makes up around 36% of the NHL's annual income, 30% of MLB's and 22% of the NBA's, which leaves these leagues standing to lose hundreds of millions of dollars each. As a result, some teams may struggle to cope financially, no matter what sport they play. We have already seen the likes of USA Rugby and Chinese soccer side Tianjin Tianhai filing for bankruptcy, both citing the pressures of the coronavirus crisis as the reason, so don't be surprised to see others following suit.
But it's not all doom and gloom. Some industries may actually stand to gain from the current situation, including the betting sector, with a number of states now considering legalizing sports wagering to make up for a shortfall in tax revenue due to the coronavirus crisis. This has come much to the delight of betting agencies, with companies like Sports Intel having long been involved in eSports betting, whose profile has only soared in recent months. Video game competitions are increasingly filling the void of traditional sports, with sports stars even getting involved themselves — the NBA, NHL and NFL are all running charity eSports competitions featuring their biggest players.
---
About Jeff Goldberg
Jeff Goldberg is the Editor-in-Chief of Sports Intel, a premium network providing sports fans with news, resources and analytics into the world of sports. Jeff was the former team reporter for the San Diego Fleet and covered the UConn women's basketball team for The Hartford Courant newspaper. He is the author of two books about the Uconn team: Bird at the Buzzer and Unrivaled.
The post A Financially Fraught Future For Professional Sports appeared first on ValueWalk.