If you're just showing up at 9:30am ET and deciding last minute which stocks to trade, I think you're doing yourself a major disservice. You also are likely allowing the market to dictate to you which stocks you're interested in. There may be some of you that can take that approach and make money consistently, but I'm guessing it's a strategy that fails more often than not. There's a reason why most people plan ahead. Trying to make "on the fly" decisions without emotions taking over is hard to say the least.
Think about it. Why do NFL coaches and teams develop game plans and practice all week, looking at film of the next opponent? Why do companies like Apple (AAPL) have budgets, strategy meetings, product research, etc.? They don't just "show up" and see what happens. They plan. As traders, we need to plan ahead too. My planning entails developing various ChartLists like my Strong Earnings ChartList (SECL) and my Short Squeeze ChartList (SSCL). I need to do my homework and be prepared for whatever the stock market throws at me. I need to know ahead of time why I would buy a stock and what would cause me to sell it. That last part is the downfall of most unsuccessful traders I know. They have no exit strategy. They have no "what if this goes wrong" strategy.
I spend a lot of my down time (when the market is closed) reviewing charts and updating my ChartLists. This weekend, I used the CandleGlance feature, where I can look at 30 mini-charts quickly, to review all 500 stocks in the S&P 500. Honestly, it wasn't special. I simply looked at each chart for a second or two. If something caught my eye, I jotted down the symbol. I wrote down 20 symbols on a sheet of paper. Then I looked at those 20 more closely. Here were the symbols I reviewed:
AMD, CAG, CERN, CLX, CTSH, DGX, DLTR, FFIV, FTNT, HOLX, JBHT, LLY, MSFT, MTD, NWL, ORCL, OXY, PNC, PYPL, VRTX.
From here, I wanted to see two things. First, I wanted the SCTR (StockCharts Technical Rank) to be at least 80. Next, I wanted the stock to be in a healthy consolidation pattern. I wanted really strong stocks, but not the stocks that have been leading the market the past 2-3 weeks. Rotation is constant in the stock market and I wanted to use this rotation to identify really solid stocks that did not participate in the latest market advance, but still have excellent prospects heading into the upcoming earnings season.
So here they are, 7 solid prospects in the S&P 500:
AMD: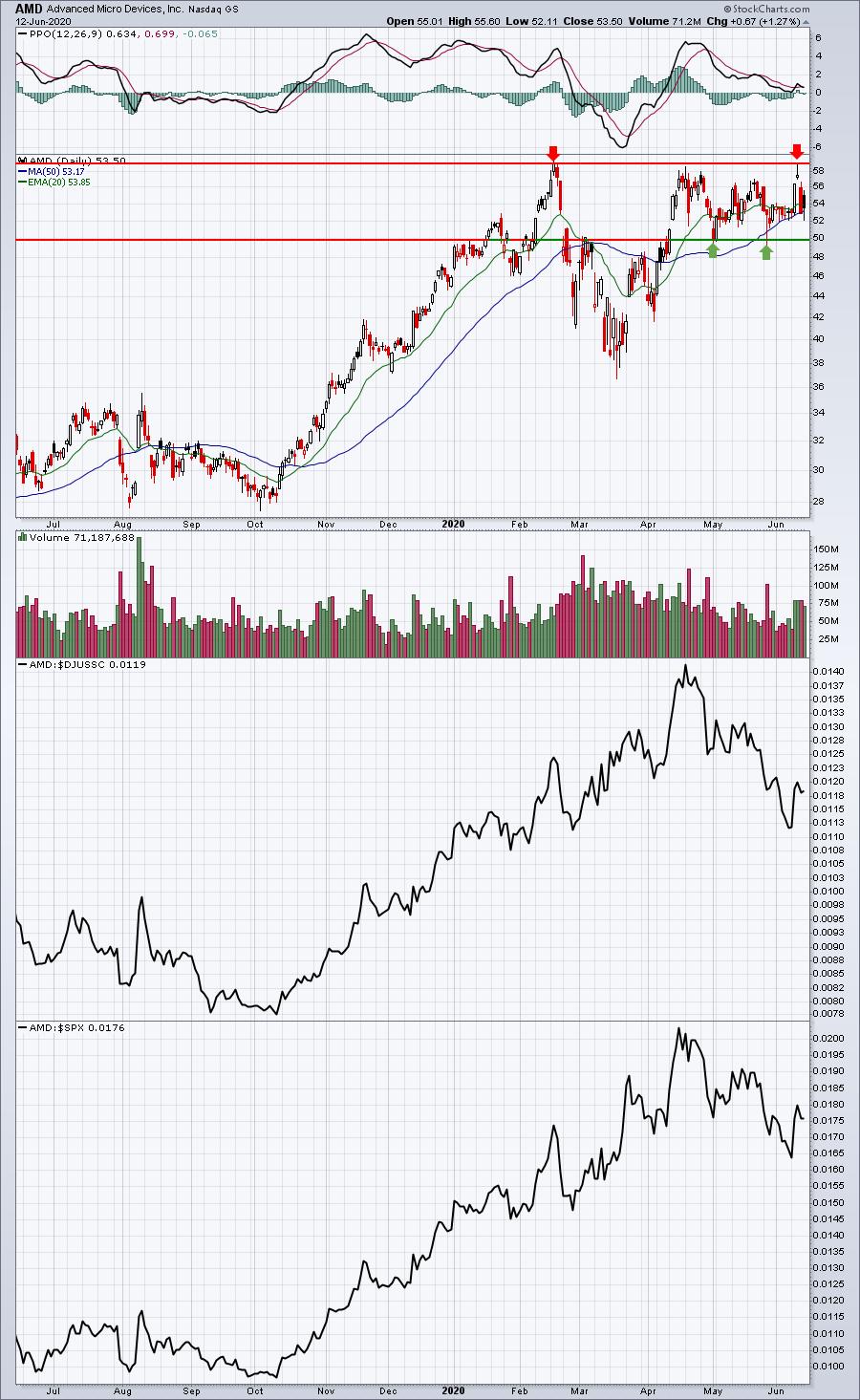 CAG: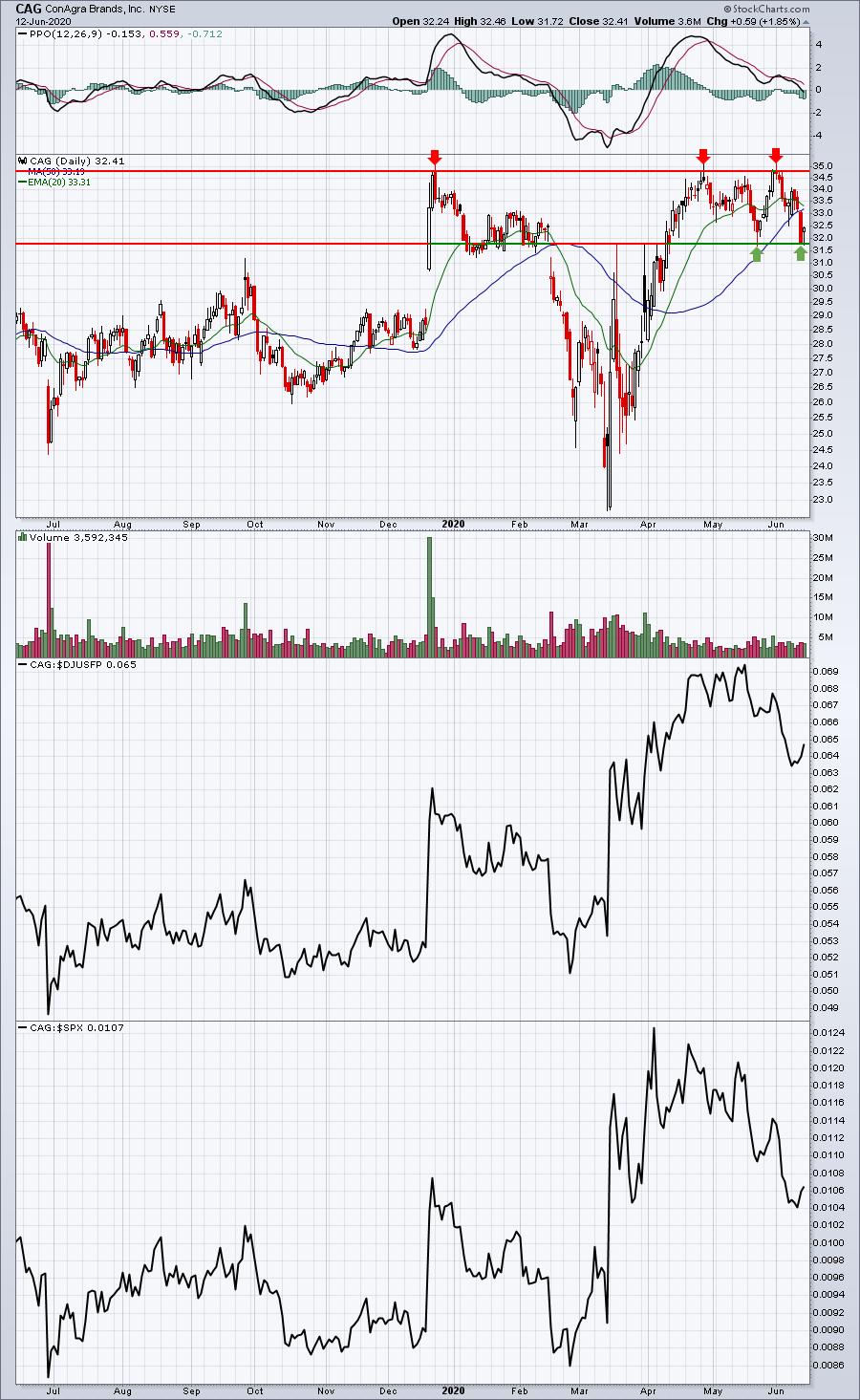 CLX: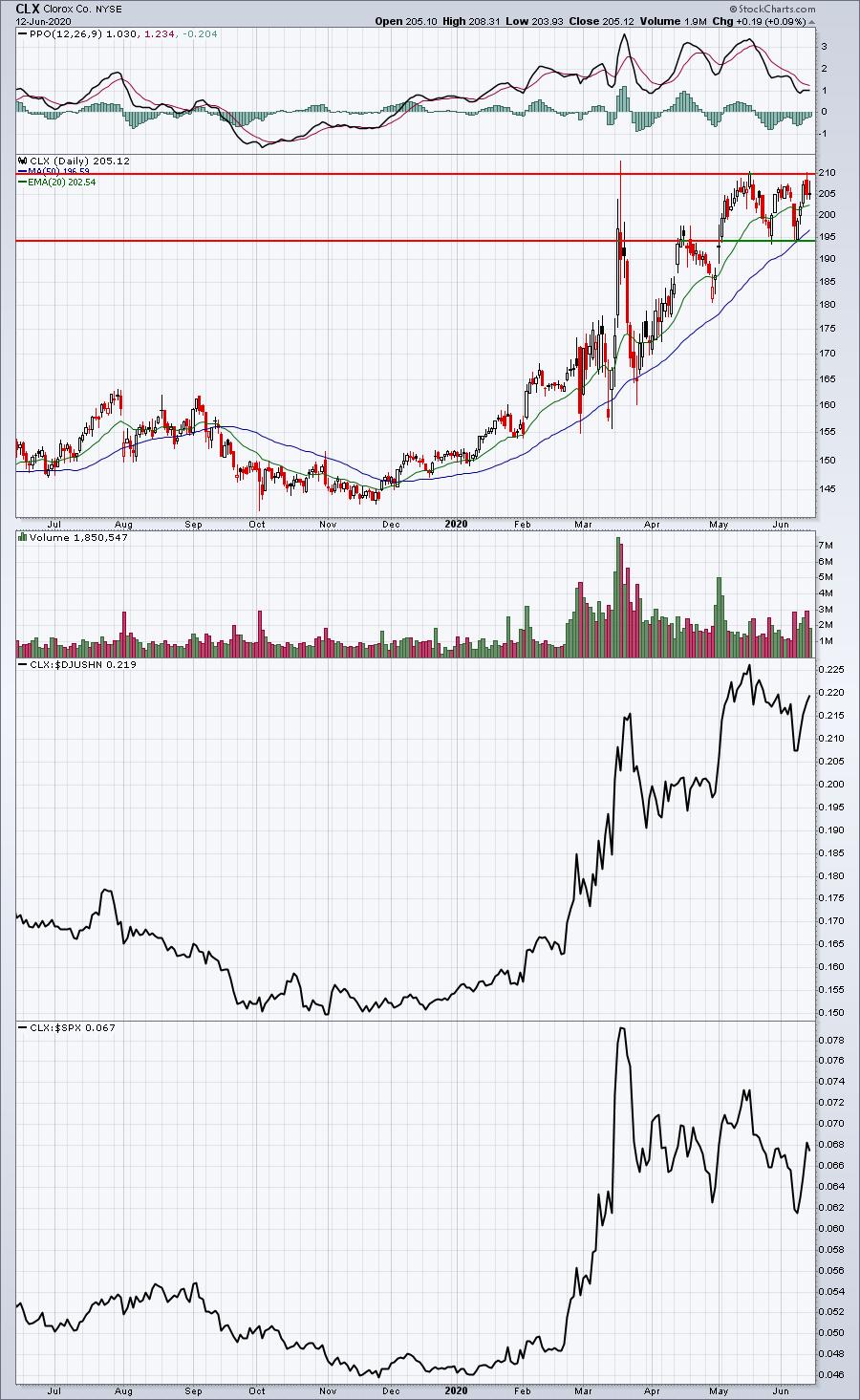 FFIV: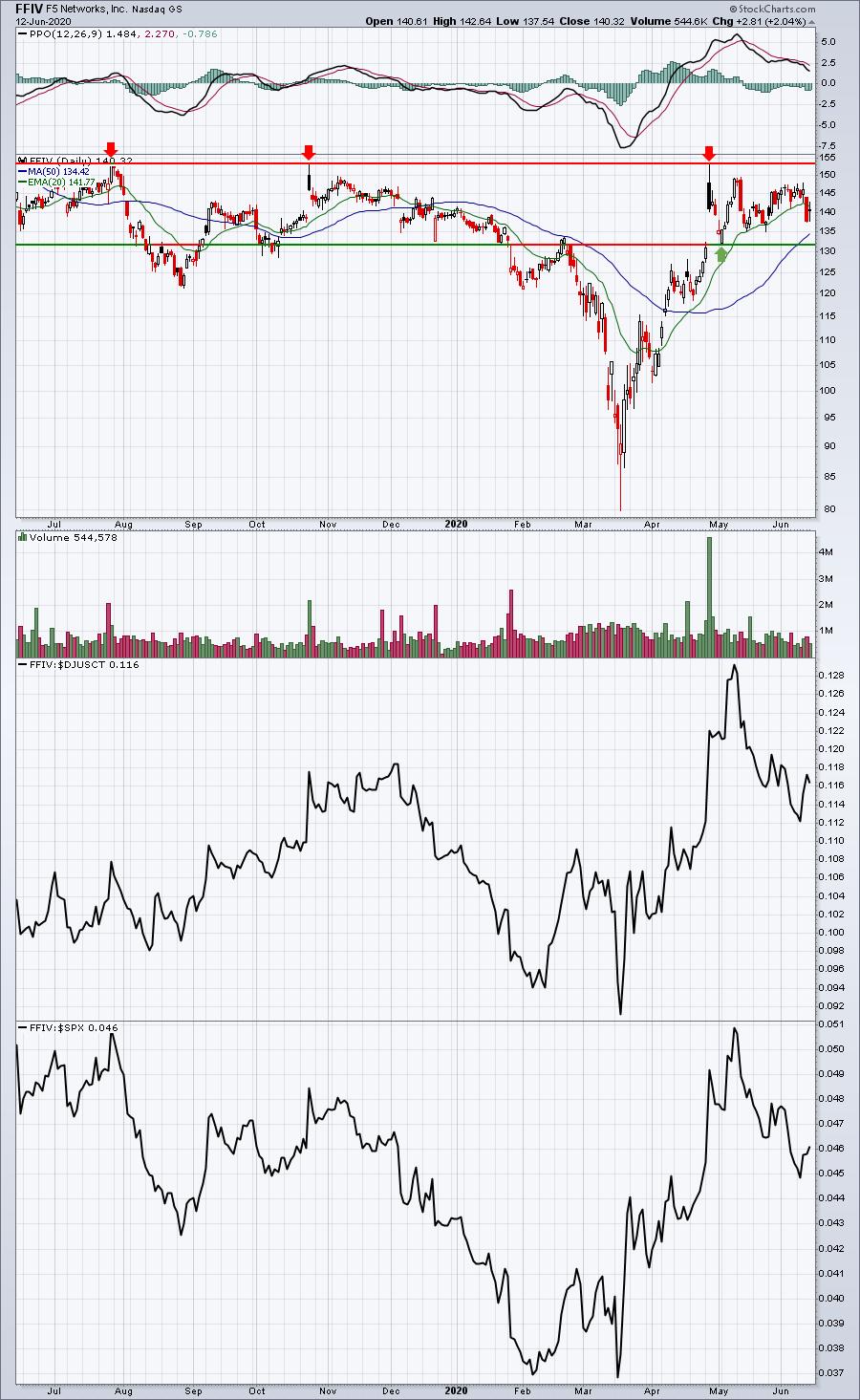 FTNT: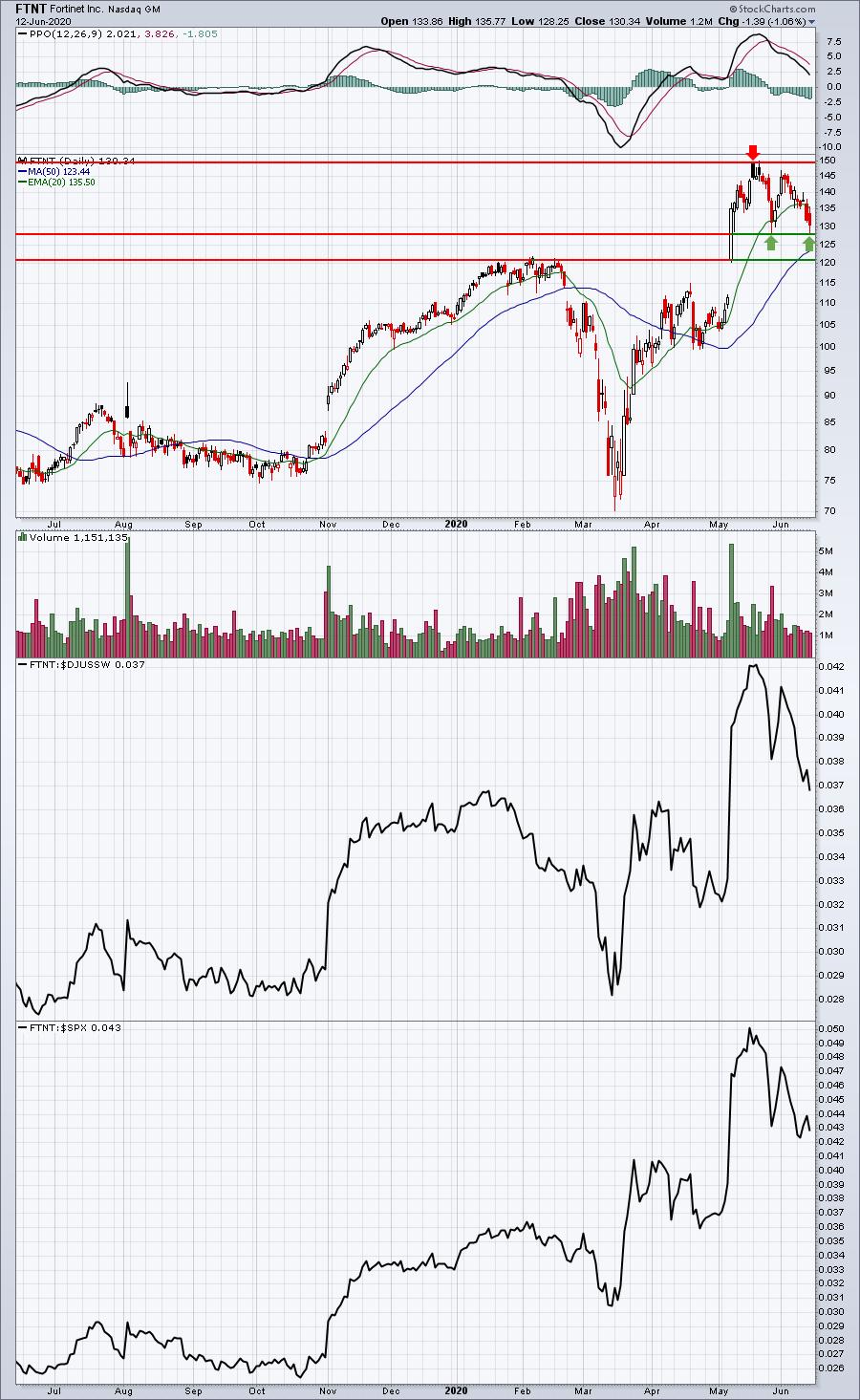 LLY: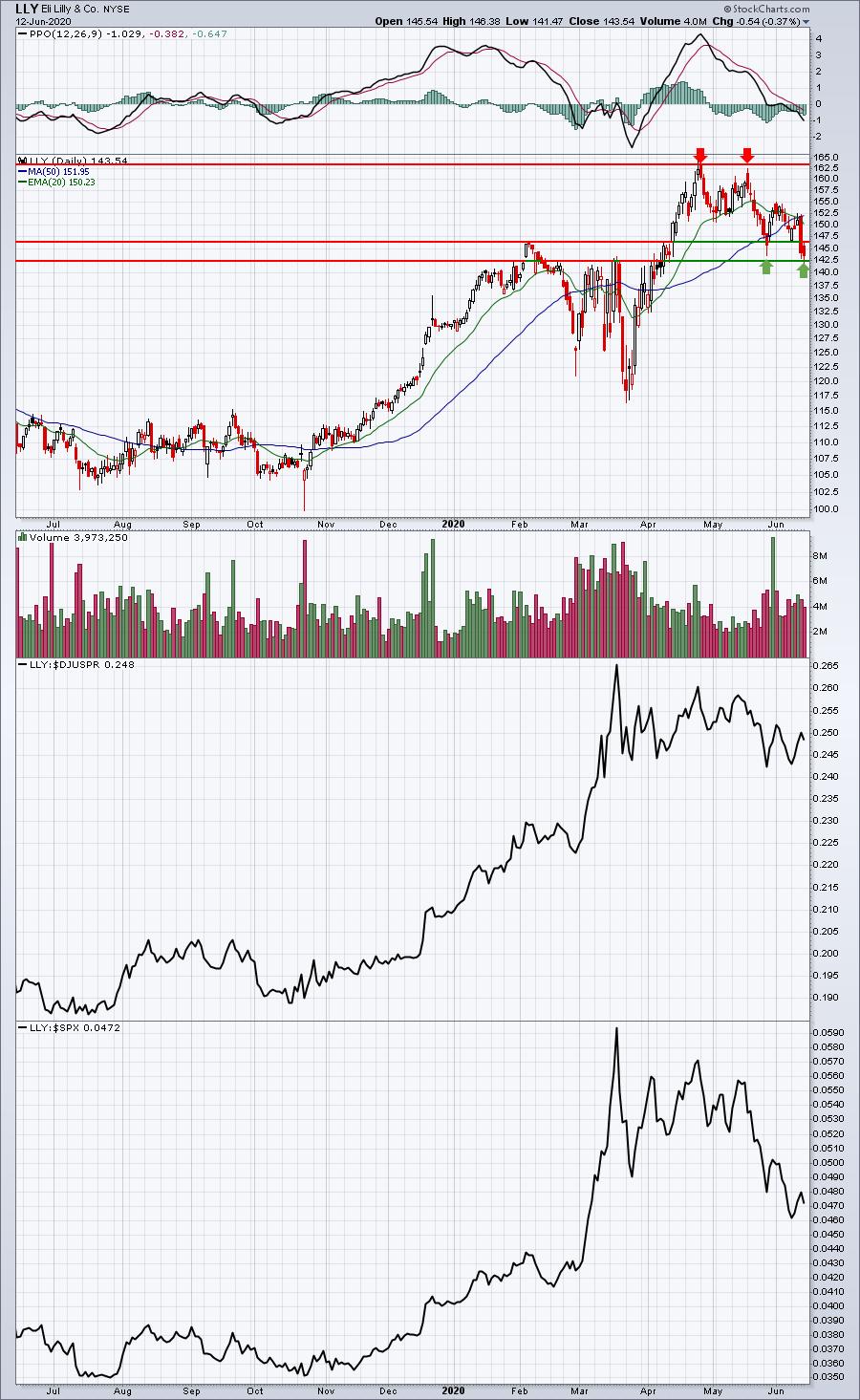 VRTX: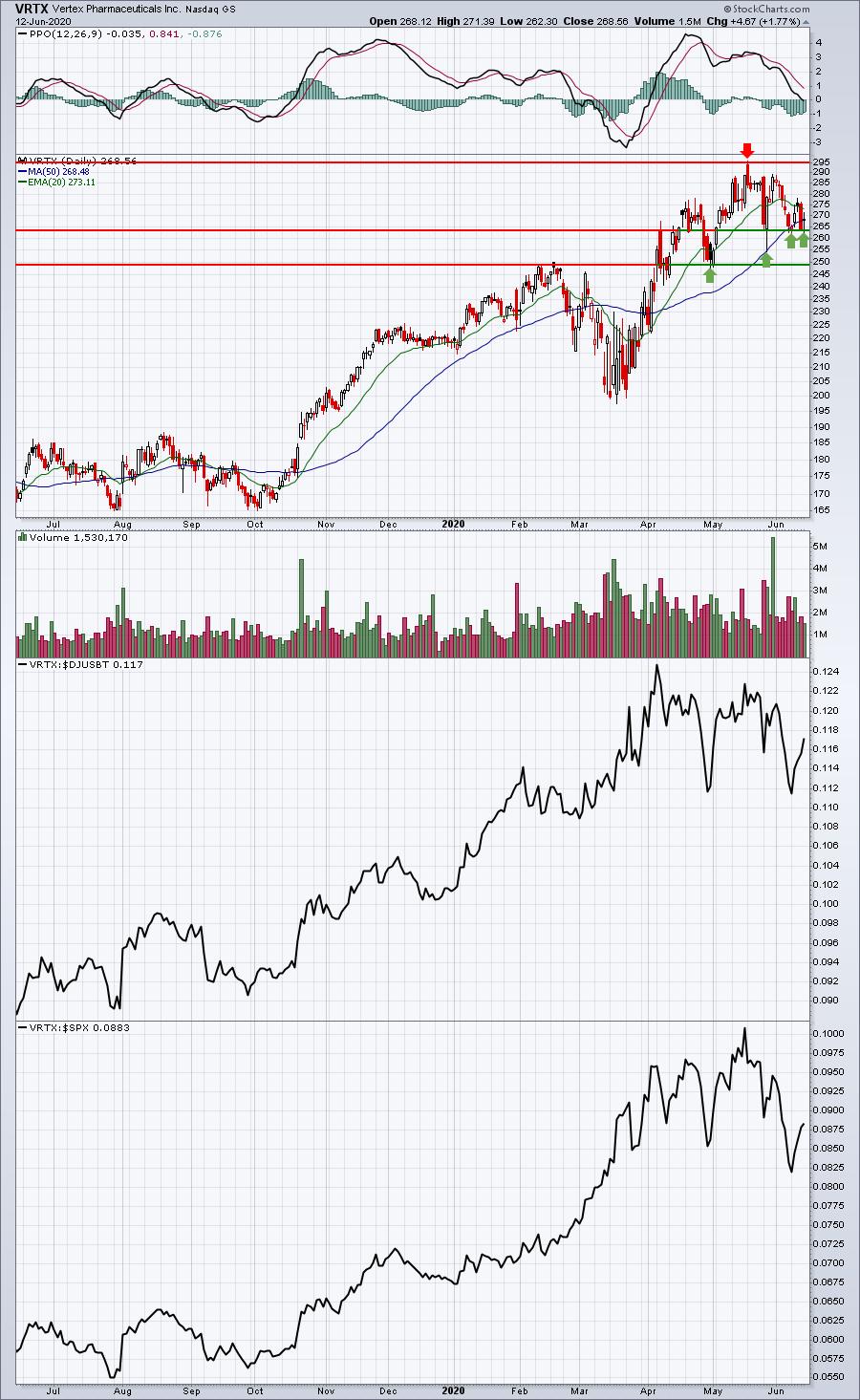 I believe all 7 of these charts remain bullish. LLY has been hit particularly hard, but it's mostly because its sector, health care (XLV), and its industry group, pharmas ($DJUSPR), have been so weak. LLY had soared against both on a relative basis into March, but has seen some relative profit taking the past 2-3 months. I expect that LLY will be bid up again into its next earnings report.
I could see all 7 of these perform well as they speed towards their next quarterly earnings. I did this analysis the old-fashioned way – by quickly analyzing 500 charts. However, using the scan engine can do a lot of critical work for us, saving us dozens of hours in the process.
Recently, we added a "Scanning Strategies" area to our website, providing our EarningsBeats.com members with the scan syntax to a number of key scans that can be run every day to identify excellent trading opportunities. If you're interested in scanning or learning about scanning, please plan to join me on Monday, June 15th at 4:30pm ET for what should be a very useful and educational event. We will send out room instructions for the event to our entire EarningsBeats.com community, including our FREE EB Digest newsletter subscribers. If you're not already a subscriber, it's simple. CLICK HERE to sign up for this newsletter and to receive room instructions for Monday's session.
I hope to see you there!
Tom